The usual (non-discounted) prices of Eurail and InterRail passes have, give or take a euro or two, remained the same in 2020; the costs of following most of the ready-made suggested itineraries have fallen in price in 2020.
Changes to rail pass reservation fees
The prices of the reservation fees which Eurail and InterRail pass users have to pay on certain trains also largely remain unchanged, EXCEPT for three notable exceptions:
(1) The EC trains on the Munchen - Innsbruck - Bolzano - Verona - Bologna/Venezia route have joined the group of train services with comparatively expensive fees, because the price of the reservations to travel over the Austria <> Italy border have increased by more than 40% to 1st class = €20.90 and 2nd Class = €14.50.
(2) Rail pass users don't usually have to pay mandatory reservation fees to travel on the superb Railjet trains, even when making international journeys, but reservation fees of €15 in 1st class and €10 in 2nd class have now been introduced on the Austria <> Italy route.
(3) First and Second Class pass users now pay the same fess for journeys by Thalys high speed trains on routes which link Paris and Brussels to Amsterdam and Cologne.
Users of Second Class passes will have to travel in Standard Class on the Thalys trains.
In contrast First Class pass users will be offered a choice of seating, depending on availability at the time of booking.
If Premium Class is still available then that will be offered, if reservations are sold out in Premium Class you will be offered Comfort Class (1st class), but if Comfort Class is sold out and Standard Class reservations are still available, you will only be offered seats in Standard Class.
The new fees (in either direction) are:
Paris <> Bruxelles/Antwerp/Liege = €25
Paris<> Aachen/Koln/Dusseldorf/Essen = €30*
Paris <> Rotterdam/Schiphol/Amsterdam= €30*
Bruxelles/Antwerpen <> Rottterdam/Schiphol/Amsterdam = €20
Bruxelles/Liege <> Aachen/Koln/Dusseldorf/Essen = €25
*First Class reservations on these routes had been €35.
Most relevant changes to train schedules
There have been an exceptionally high number of major changes to European train timetables in 2020.
Those that will likely be of most relevance to rail pass users are:
(1) From Apr 30th there will be direct Eurostar trains from Amsterdam to London - on which rail pass users can pay reservation fees.
(2) Overnight Nightjet trains are now operating on two nights per week in both directions between Bruxelles and both Wien/Vienna via Linz AND Innsbruck via Munchen/Munich.
(3) Krakow has a new direct overnight rail link with Berlin, it's not particularly useful when travelling to Poland, but when heading to the German capital, the train will leave Krakow just after midnight
(4) More regional trains are now travelling between France and Spain on the Mediterranean Coast route via Port Bou <> Cerbere, so there are now more options for avoiding the particularly expensive reservation fees on the RENFE-SNCF services on the high speed line.
(5) It's now become easier to travel between Oslo and both southern Sweden and Denmark, because there are more trains on the Goteborg/Gothenburg <> Oslo route.
It's also now feasible to stop over in Goteborg/Gothenburg when heading by train to Bergen.
(6) Looking ahead to the summer, the seasonal overnight train from Bucharest to Sofia/Istanbul (and Thessaloniki) will have a new departure time of 11:00.
This breaks what had been a tightly timed connection, with an overnight train from Budapest, so it looks as though a Budapest > Sofia/Istanbul journey will now incur an overnight stopover in Bucharest.
(7) There are now much more frequent regional trains between Milano and Erstfeld in central Switzerland.
This is good news for rail pass users as there are now more options for avoiding the reservation fees on the Switzerland <> Italy EC trains.
Those regional trains also take a more spectacular route!
(8) Now that rail pass can be used on the Thello trains a welcome development is that the direct trains in both directions between Marseille and Milano now operate daily and at more convenient departure times.
The 2019 changes to availability and prices
A major new development which occurred back in 2019 is that Eurail passes availability and prices now more closely resemble those of InterRail passes.
As a result there were two highly welcome key changes:
(1)The standard (non sale) prices of many Eurail passes were significantly reduced.
(2) Eurail Global Passes can now be used in additional countries, bringing the total to 33 - and they are Great Britain, Lithuania and Macedonia(and now Estonia and Latvia)
New Types of Pass Introduced:
Two new types of multi-country 'Global' Eurail and InterRail passes became available:
(1) a pass that's valid for 2 months of continuous travel;
(2) a pass that's valid for 3 months of continuous travel.
Also the passes which allow for 10 or 15 days of flexi-travel, on which the user can specify their dates of travel, are now valid for 2 months instead of a month.
And the type of flexi-passes which allow for 5 days of travel are now valid for one month, instead of 15 days.
Travelling on night trains: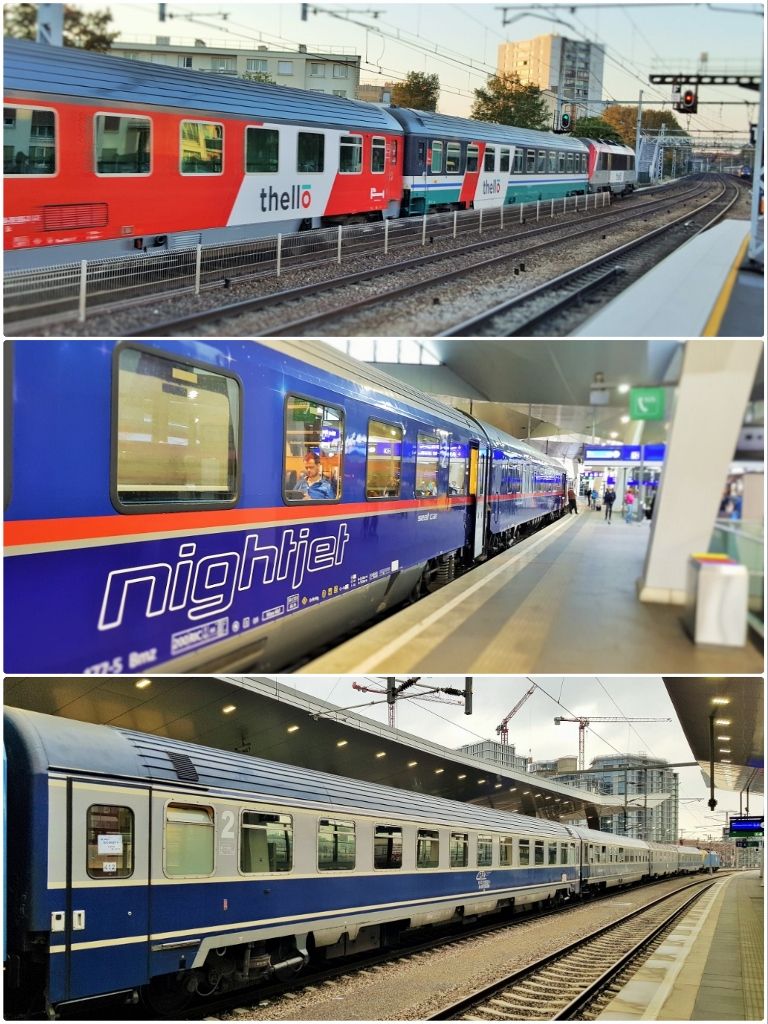 The other particularly welcome news in 2019 was that that how both Eurail and InterRail passes can be used on overnight trains has been made simpler.
The key take-away from this is that if you travel on any overnight train, it only uses one day of your travel pass allowance and not two - you only have to enter your arrival date on the pass.
Particularly welcome news if you're interested in the types of flexi- pass that are valid for a set number of travel days
Previously this only applied to journeys which commenced after 7pm - it was known as the '7pm rule'.
Other changes in recent years:
Previously decided against using a Eurail or InterRail pass? Well here are some FOUR key benefits of using these passes that have been introduced fairly recently.
(1) Eurail and InterRail pass now allow 'free' travel on MGB trains in Switzerland - very welcome if you want to travel across southern Switzerland.
(2) Linked to this is that Eurail and InterRail pass users now only have to pay the reservation fees on the fabulous Glacier Express - a saving of around 65% on total ticket prices!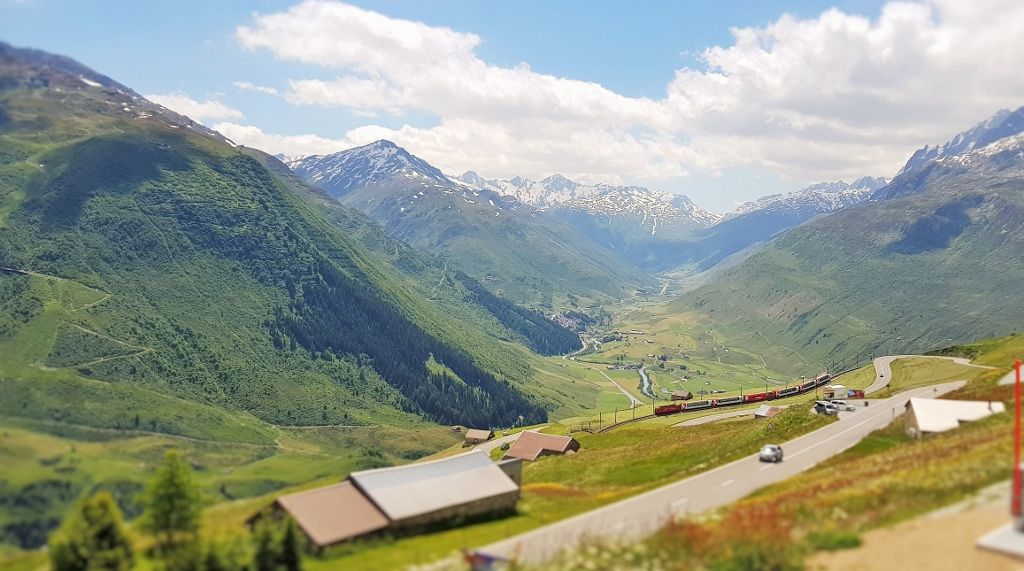 (3) Similarly Eurail and InterRail pass users can travel on The Bernina Express by only paying the reservation fees.
(4) Flat rate rail pass reservations fees are now available on Eurostar trains; 2nd class = €30/38; 1st class = €38/43, this is usually cheaper than buying discounted tickets and can be 4 x less expensive than full price tickets