The offering of both Eurail and InterRail passes is based on three factors:
the number of countries you will be travelling in;
the number of days you will be travelling by train;
whether you want to travel in the equivalents of 1st and 2nd class on the trains.
All of Europe or just one country by train:
If you want to travel in multiple countries, you can choose to book a somewhat confusingly named 'Global' type of pass and it will be valid in all of those 33 countries listed above; AND on the international trains which travel between them.
OR choose to travel solely within 27 of those countries (there's a pass which covers Benelux = Belgium, The Netherlands and Luxembourg).
The number of travel days:
It's not possible to purchase bespoke Eurail and InterRail passes specific to ANY number of days you wish to travel by train, but there is a wide choice of set travel periods available; from four days to three months.
15 days or less:
If you want to travel on 15 days or less then the pass will be valid on a specific number of travel days within a set period of time, for example there is a pass that can used to travel on any 10 days within a two month period.
You have total flexibility to choose your dates of travel, you simply write them on the pass - an overnight journey only uses up one day of your allowance.
The other flexible factor with this type of pass, is that within the period of time your pass is valid for, you don't have to use it on all the days/nights when you will be taking a train.
On days which you will be travelling comparatively short distances, it can pay off to buy tickets on those days instead.
You can then save that day your pass is valid for another day of long distance travel.
More than 15 days:
OR if you want to travel on 15 days or more, your pass can be used on ANY number of days, within the period of time that the pass is valid for.
For example if you book the pass valid for '22 Days' you could use it for 22 consecutive days of travel within the 22 day period of time.
Though you don't have to use this type of pass on every day that it is valid, to ensure that is value for money, so using a pass valid for 22 days for only 17 days of travel can still pay off.
Also when considering how many travel days you will require, keep in mind the potential for making day trips by train from the locations in which you'll be staying.
Note that InterRail and Eurail passes are not sold on a per journey basis, a 15 day pass is valid for 15 days of travel and NOT for 15 journeys, the number of journeys you take per day of travel is up to you.
Mobile and Paper passes:
When booking the majority of Eurail and InterRail passes you can now opt to use a paper version of the pass or a mobile version.
The paper version of the pass is in effect a ticket, so you'll need to take it with you on every journey and write the details of the journeys you will be taking on a pass.
The mobile version is stored within your phone.
Mobile and paper versions have numbers which are unique to the pass you have been issued with.
Whether you book a paper or mobile pass you will have access to either the Eurail or InterRail Rail Planner services, which you can use to see which trains/routes will be available between your destinations; and it will also flag which trains require mandatory and optional reservations.
Whether you opt for the mobile or paper pass you'll also have access to the Eurail or InterRail reservations services, which you can use to book most* mandatory or optional reservations, though when using this service you will be charged a booking fee of €2 per reservation, per person.
*Trains in Great Britain and Spain are notable exceptions.
Regardless of whether you opt for the mobile or paper passes there are alternative methods of obtaining reservations on many specific train services, but on some of the these booking options, including B-Europe, you can only use the type of pass number issued with paper passes.
So Eurail and InterRail have come up with a number generator, which purchases of mobile passes can use to create a 'paper pass number' when required.
Eurail mobile pass purchasers can use this pass number generation service and InterRail mobile pass purchasers can use this pass number generation service; you enter your mobile pass number, so that you'll also then have a paper number.
So when using a mobile pass, if a third party service tells you that you have used an invalid number, you can use these number generator links to obtain an alternative paper pass code, which should then work.
All of the links you'll need and more info are included in the guide to using the passes in 15 popular countries.
First or Second Class: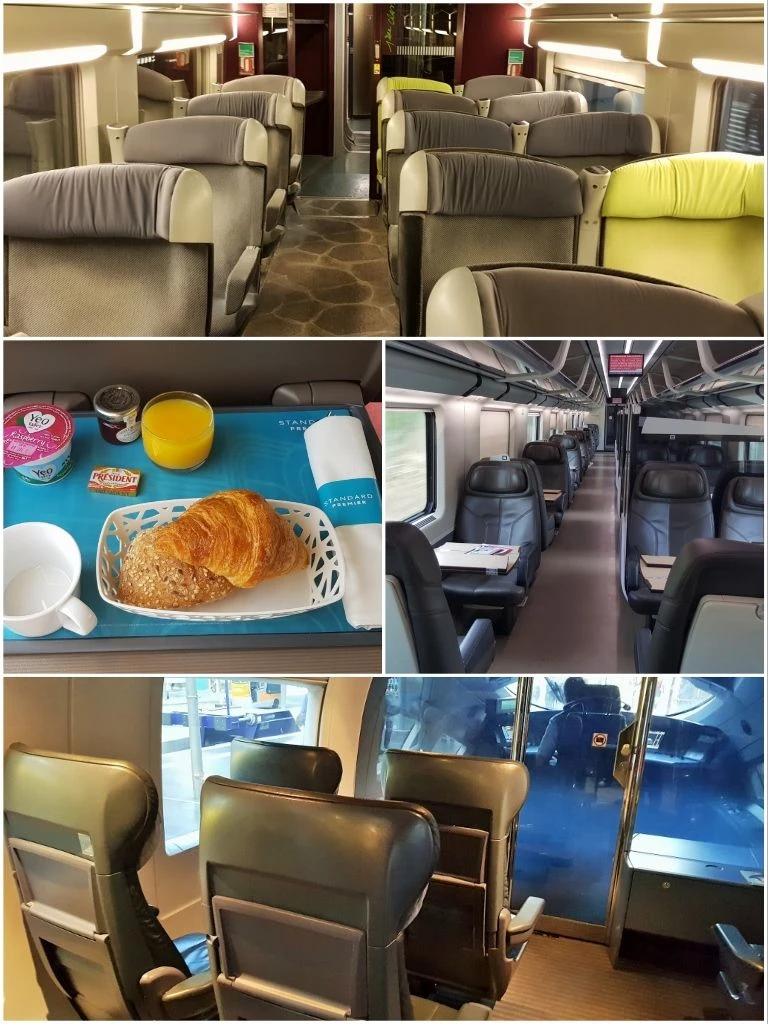 Aside from the comfort of the seat and general ambience on the train, these SEVEN other factors are also worth keeping in mind when considering whether to travel in First Class or Second Class.
(1) Using 1st class passes tends to offer better value for money (see below) against booking tickets, particularly if you will be using a pass valid over a longer period of time .
You can confirm whether a 1st class rail pass will be better value by using the Concierge service.
(2) On trains which don't have mandatory reservations you'll be more likely to find spare seats available in 1st class; I have only ever boarded one train with a 1st class pass on which I couldn't find a seat
(3) If you'll be making a scenic journey on a train with no mandatory reservations, you'll be more likely to find a seat on the side of the train, which has the pick of the views.
(4) In France 1st class passes are particularly good value because the reservation fees are the same on the TGV (InOui) trains and the Intercités trains irrespective of whether you have a 1st or 2nd class pass.
(5) Users of 1st class passes now also pay the same reservation fees as users of 2nd class passes on the high speed Thalys trains on the routes those trains take between Paris, Bruxelles, Amterdam and Koln/Cologne
(6) In Italy if you travel with a 1st class pass you pay the same reservation fees as 2nd class pass users to travel on the fabulous Frecce trains.
But a 1st class rail pass reservation entitles you to travel in the enhanced luxury of Business Class; on my two most recent 1st class rail pass journeys in Italy I saved a total of more than €150, compared to the ticket price.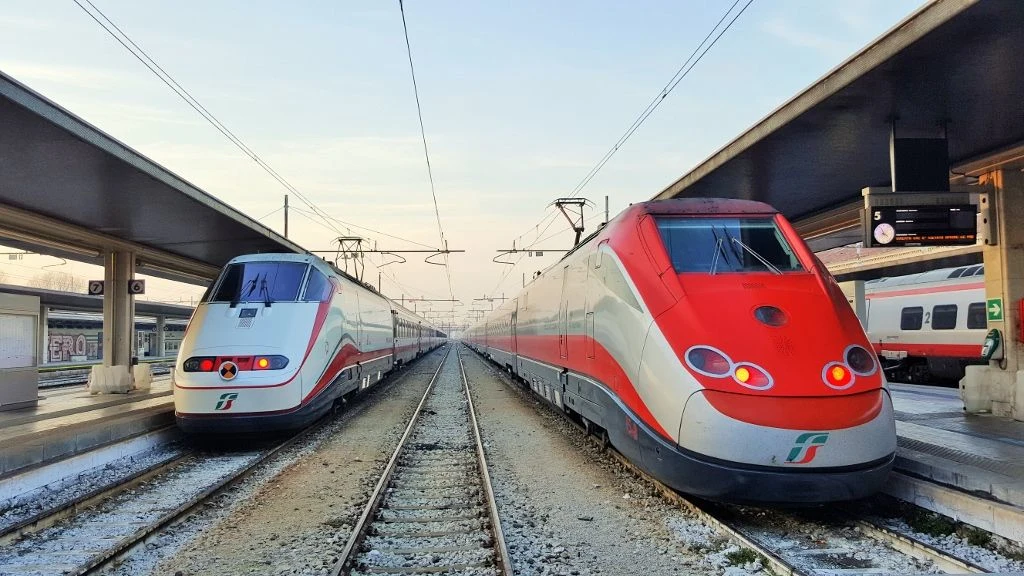 (7) In First Class the provision for storing luggage tends to be more generous; and managing your bags can be the most awkward aspect of pursuing a rail pass adventure.