Online (day trains only):
The usual best option is to book the reservations without booking fees online on the DB seat reservation only booking path
Though if your end-to-end journey involves making a connection between trains OUTSIDE of Germany the best option is to book these journeys at a Reisezentrum travel desks in a station
What can't be booked online with DB:
The three main international daytime services, for which DB doesn't sell seat reservations online, are the Thalys trains and the DB-SNCF services between Paris and Frankfurt (Main), Stuttgart and Munchen/Munich and the EC trains to and from Poland,
Reservations for these trains are no longer sold online by DB, so the booking options for rail pass users on these trains are:
(1) Book at a station in France at a 'SNCF boutique', OR
(2) Book at the Reisezentrum travel desks in Germany, OR
(3) You can also book reservations online by using the Eurail reservation service or the InterRail reservation service - though you will be charged a €2 booking fee per reservation, per person.
You can also make reservations for journeys by Thalys trains on B-Europe.
Though in effect you will be paying a €4 fee for using B-Europe, as it only sells rail pass reservations as 'mobile tickets', so that you can download the reservations and store it on your phone, but it applies a surcharge for booking these.
So it's more expensive than using the reservation services provided by Eurail and InterRail, but reservations can be available to book on B-Europe for specific departures, when the Eurail and InterRail reservation services don't have them.
B-Europe will ask for pass numbers when booking, but it only accepts the numbers issued with paper passes.
If have a mobile Eurail pass you can use this pass number generation service and InterRail mobile pass purchasers can used this pass number generation service; you enter your mobile pass number. so that you'll also then have a paper number.
DB also no longer sells rail pass reservations on the overnight sleeper trains from and to Germany online.
OBB, the Austrian national rail operator and provider of the Nightjet network, now enables rail pass users to book reservations online for any journey by Nightjet night train to/from Germany- how to do this is explained here
If you will be travelling on other night trains, an option is to use the Eurail/InterRail Rail reservations service - but you will be charged a €2 booking fee per reservation.
On the trains between Germany and Denmark rail pass reservations can be booked through the DSB Danish railways website (the tech is provided by the B-Europe reservation system); 30kr = approx €4.
The German national rail operator is also once again selling these reservations on the the DB website
Avoid booking rail pass reservations for the EC trains to Italy online with DB; the reservation fee for these trains on the DB website does NOT include the 'supplement' for journeys to/from Italy.
At the station - for day and night trains: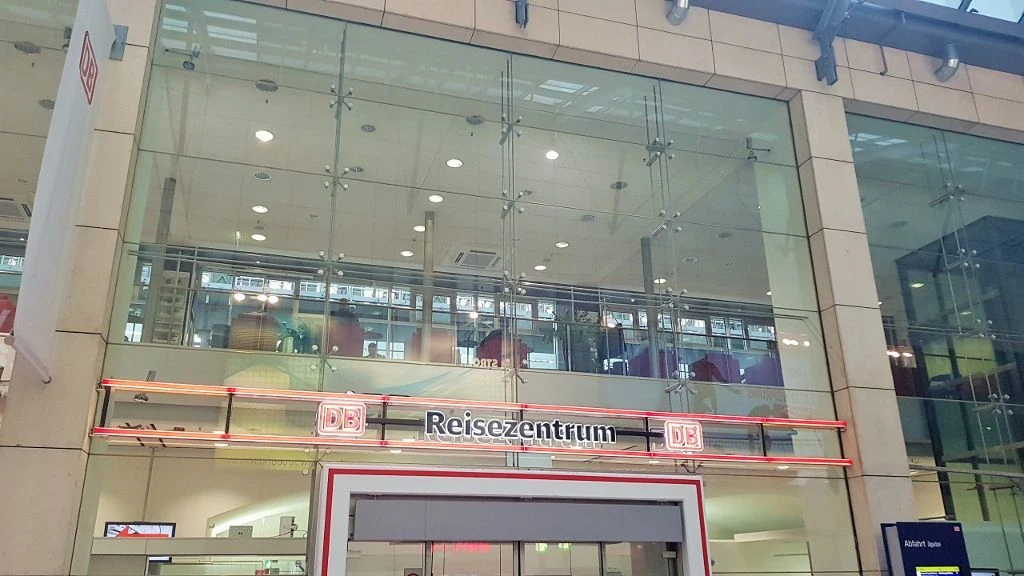 You can book reservations for the majority of international day and night trains at a major German station, a hauptbahnhof.
All hauptbahnhofs house Reisezentrum travel desks and they are a fantastic resource for all rail pass uses.
They don't charge booking fees for any rail pass reservation and they can arrange reservations on any train service within and to/from Germany – AND on most trains that DON'T travel through Germany.
So if you will be travelling through Germany before travelling on to Eastern Europe, you'll find it a generally easier process to book reservations for these trains in Germany.
(though booking reservations on Polish EIP trains in Poland is now a cheaper option).
If you'll also be taking international trains from Switzerland on which reservations are compulsory, later on your itinerary, you can avoid the fairly expensive booking fees charged at stations in Switzerland.
If you'll be taking an EC train to Italy you should also use the Reisezentrum desks.
The Concierge Service can help with planning a rail pass itinerary, both for using one-country passes to travel around Germany and for including Germany on a multi-country Global Pass itinerary.