OBB (Austria's national rail operator) provides MOST of the coaches used on these trains.
So both externally and internally these trains are identical to Austrian IC trains.
On its domestic routes within Austria OBB has replaced these trains on its top tier services with Railjets, but these older style of coaches are still used on these EC (EuroCity) international services.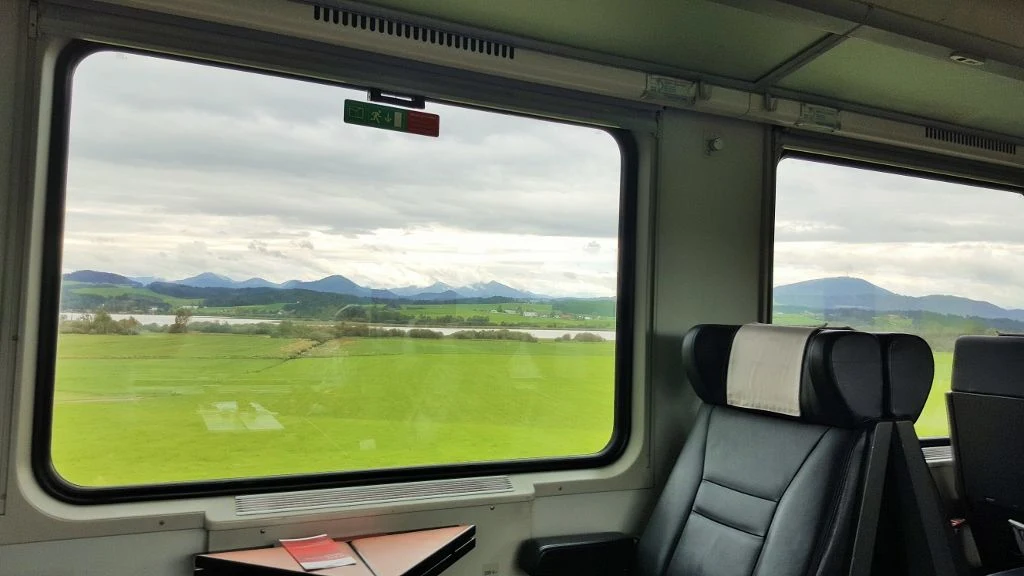 It doesn't mean that these trains aren't comfortable, the seating saloons are more spacious than on a typical high speed train.
Their old-fashioned layouts mean that virtually all of the seats line up with the windows, a big plus for the beautiful journeys that most of these trains travel on
The 2nd class seats are in open plan saloons, but in 1st class some coaches are open plan, while others are in compartments with doors to a corridor.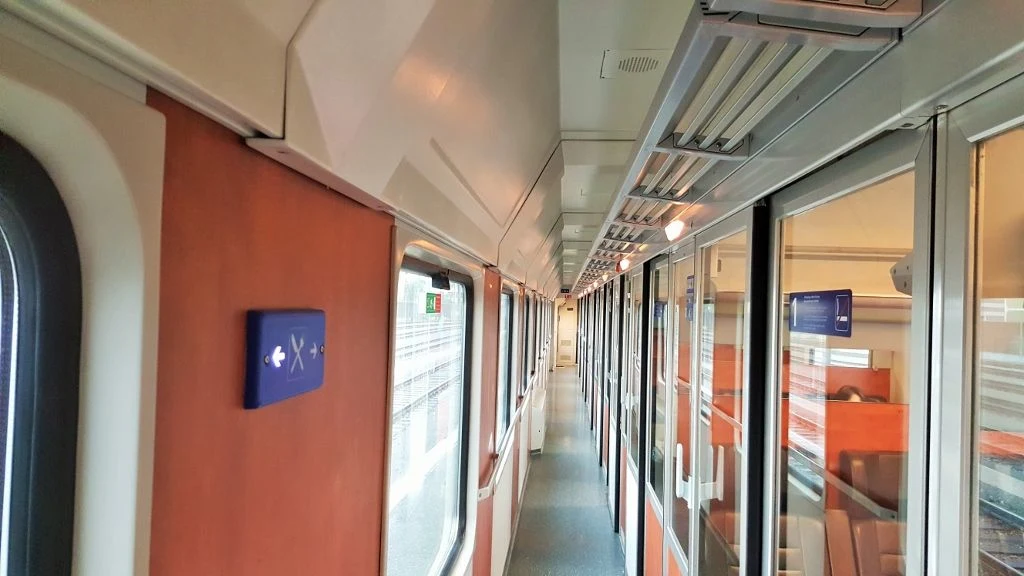 As these trains are comparatively old, they lack start-of-the-art touches such as Wi-Fi, but as you will be glued to the windows most of the time, it won't particularly matter.
Note that bikes are only permitted on some EC trains to/from Austria - so the best option is to check at the station before boarding.