At major stations in France there are UP to FIVE types of departure information screens:
(1) Large (usually black) departure screens located on the walls of the main concourse/departure halls.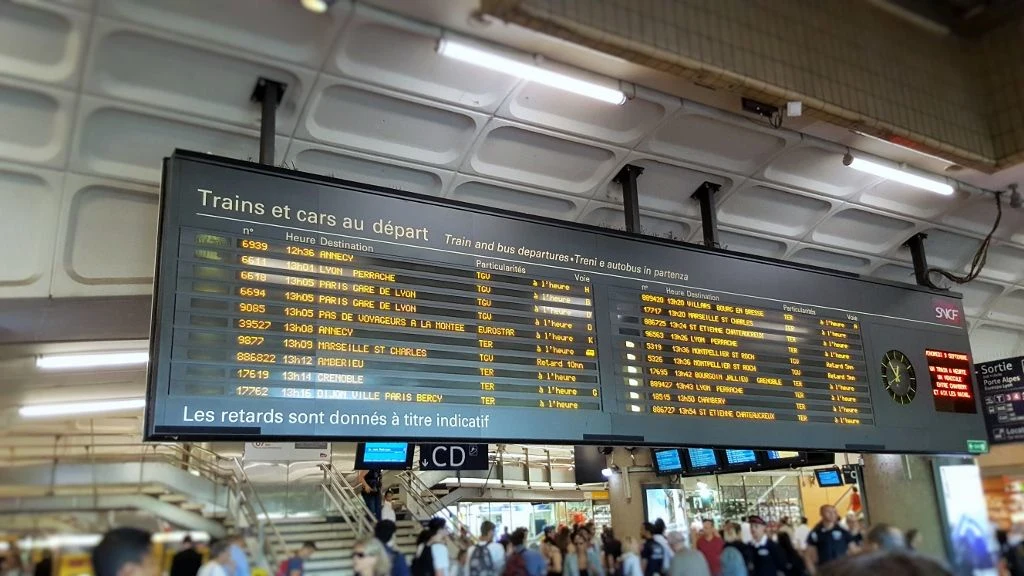 (2) TV style screens that are scattered around the station.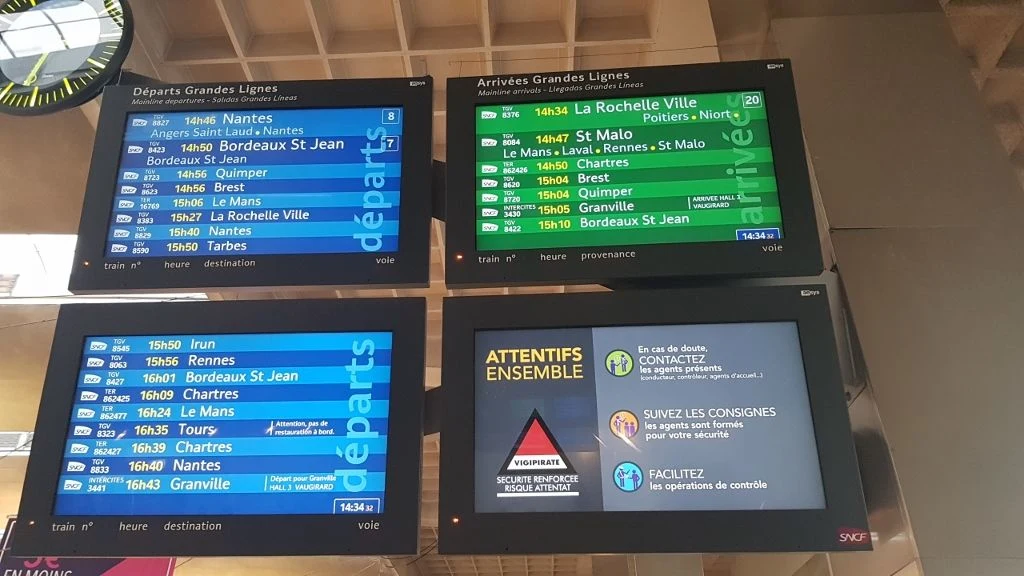 Departures = blue screens, Arrivals = green screens
At the main Paris stations, the long distance (TGV and IC) trains are shown on a separate screen (s) marked 'Grande Lignes'.
So if you're not looking at a 'Grande Lignes' screen, you won't see your train listed if you are taking an IC or TGV train.
At some stations, these TV screens indicate in which departure hall at a station you should wait in, prior to the confirmation of the specific voie (platform/track) that your train will be departing from.
These TV style screens will also show all of the calling points for the next two departures, but only the departure time, train number and final destination is shown for all subsequent departures.
(3) The specific TV screens on each voie (platform/track) which give details of the next departure from that particular voie, including all the stations that a train will be calling at.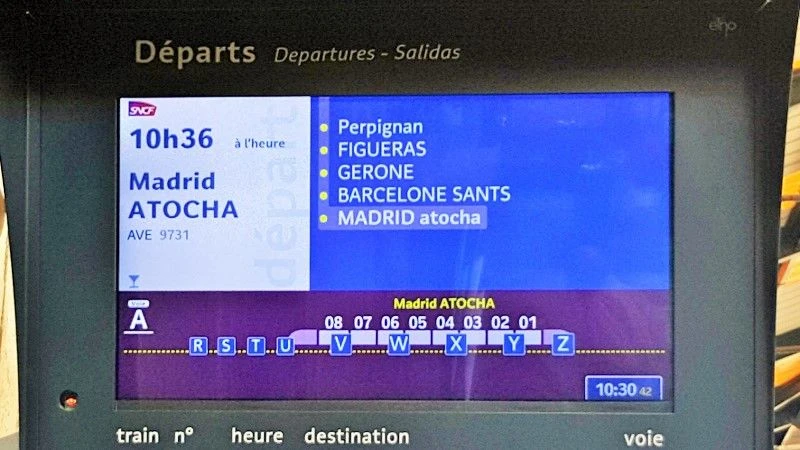 If you will be taking a TGV train, or an IC train, which has compulsory reservation, this screen will also show you in which zone/repére each coach of a train will be located.
On the image above the train will be occupying zones/répéres V to Y, coach numbers 1 and 2 will be located in zone/répére Y etc.
(4) You may also see rectangular black 'composition de train' indicators, that also show in which zone/repére each coach will be located.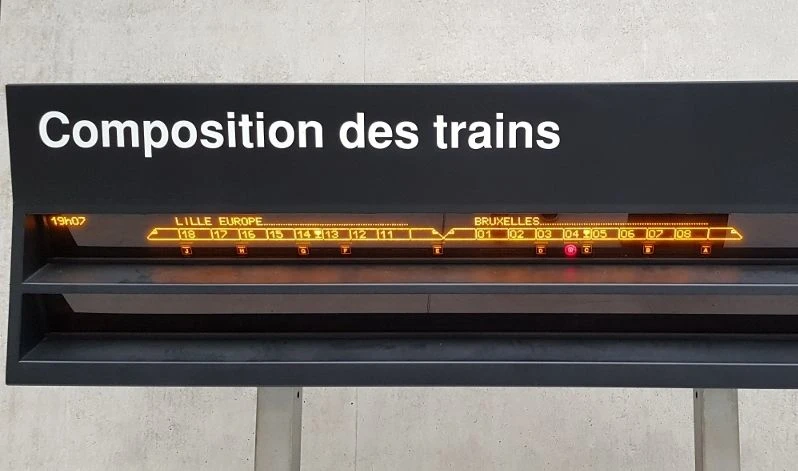 The red light beneath the train indicates the location of the specific indicator you're looking at - in other words, your location on the voie (platform/track).
(5) On each voie (platform/track) there MAY be other screens showing the subsequent departures; the departure times, train numbers and final destinations will be listed.
If you will be changing trains, don't exit the voie (platform/track) before checking these screens.
If you're in luck you may be able to remain on the same voie (platform/track), that you have just arrived at.
Also worth knowing:
French stations generally don't tend to have paper departure sheets, you have to rely on the electronic departure information screens.
If you want to check the details of a later departure, then small paper timetable booklets are USUALLY available for each train route and these can be found in ticket offices.
Or make enquiries at the information (Accueil) desks.