how to take a train from and to here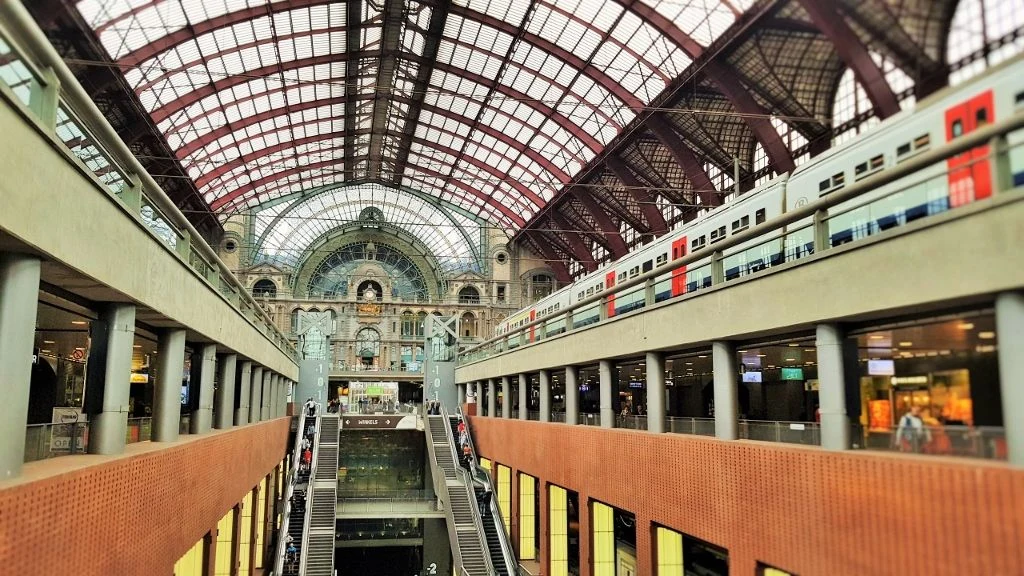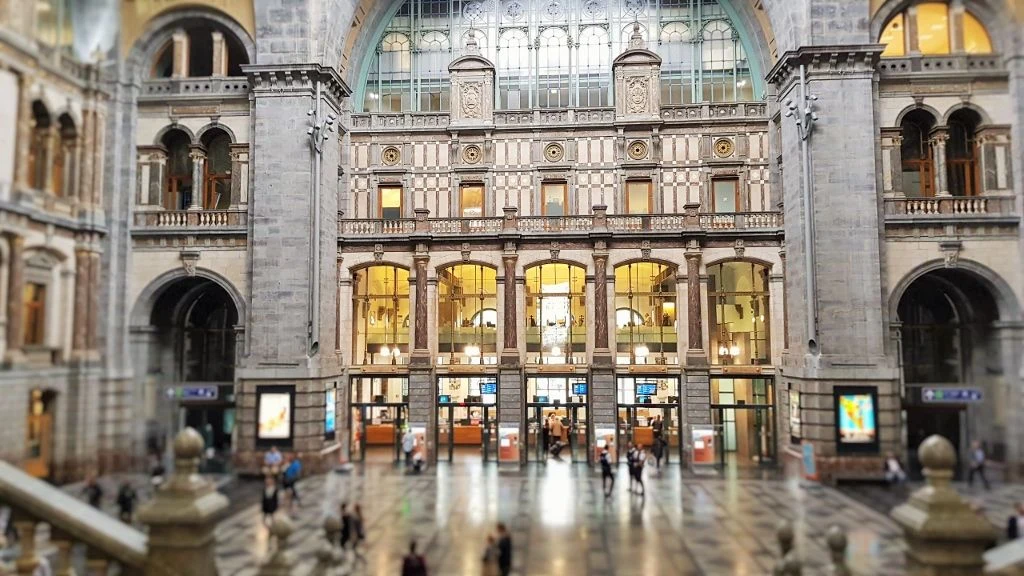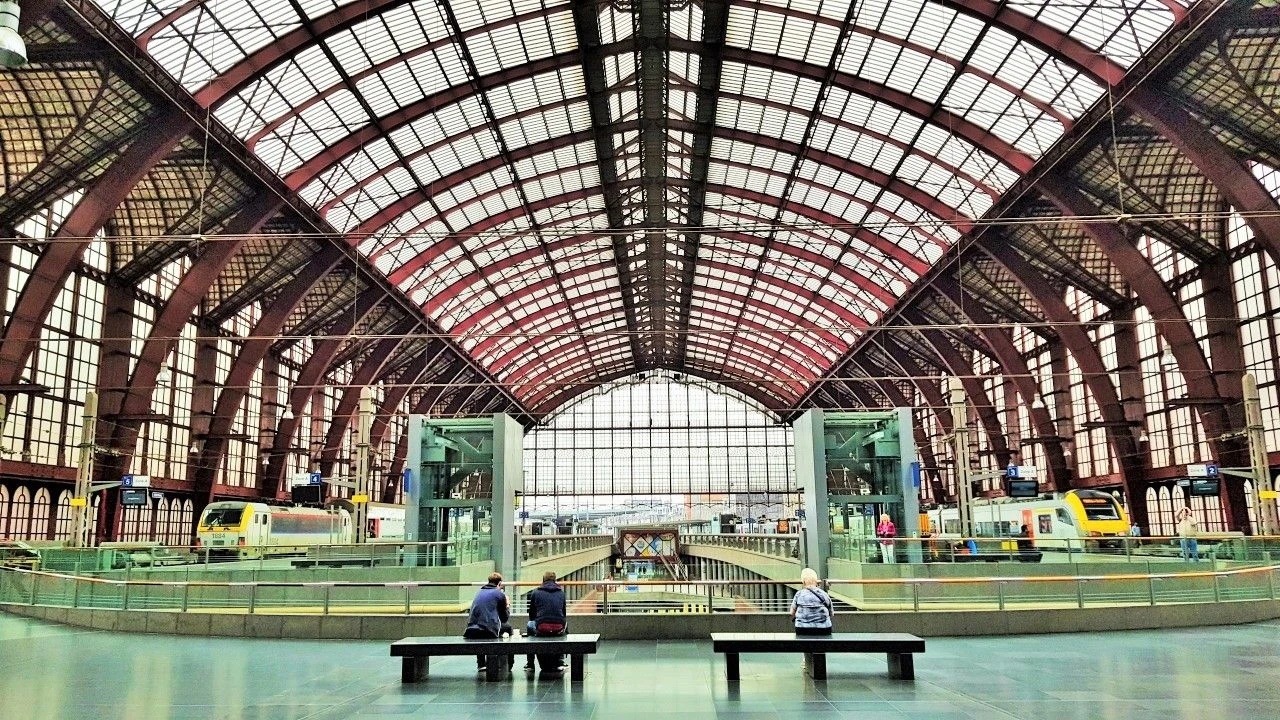 Spend more than two minutes on ShowMeTheJourney and you'll soon realise that I've taken a lot of pictures of stations – the point being that the more fabulous a station is, the more likely it is that people will be inspired to take a train.
Normally I'm the the only person engaging in this activity, but Antwerpen-Centraal was an exception to this rule.
Probably due to it being the most wonderful building in Antwerpen/Antwerp, heck it's a contender for the most fantastic building in Belgium.
When the high speed line used by the Thalys trains between Paris and Amsterdam was constructed through Antwerpen, its engineers faced a dilemma, demolishing the main station building designed by Lois Delacenserie was not an option, it is widely acknowledged as a masterpiece of early 20th century station architecture.
Retaining the layout of the original station, which was a terminus, wasn't an option either.
The additional time required for the Thalys trains to then reverse direction at Antwerpen-Centraal, would have negated much of the benefits of providing a high speed service.
Hence the solution was to place the high speed line underground, but then to also completely re-configure the platforms/tracks in the station, so that the space above the new part of the station could be opened up, with light flooding down from the elegant glass roof - which was to be retained in all its glory.
As a result one of the most impressive sight lines in any station are now the views up from the Thalys platforms/tracks, to Lois Delacenserie's buildings three levels above.
Once you have made the ascent and step into the main hall, the sight which greets you is breath-taking, a fantastic introduction to a beautiful city that can be easily explored from Antwerpen-Centraal.