how to take a train from and to here
[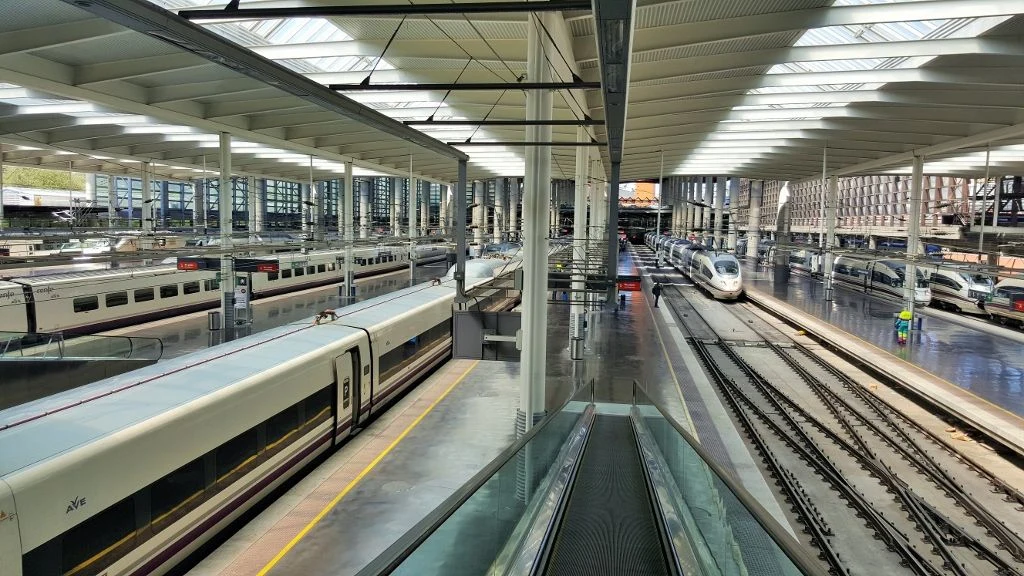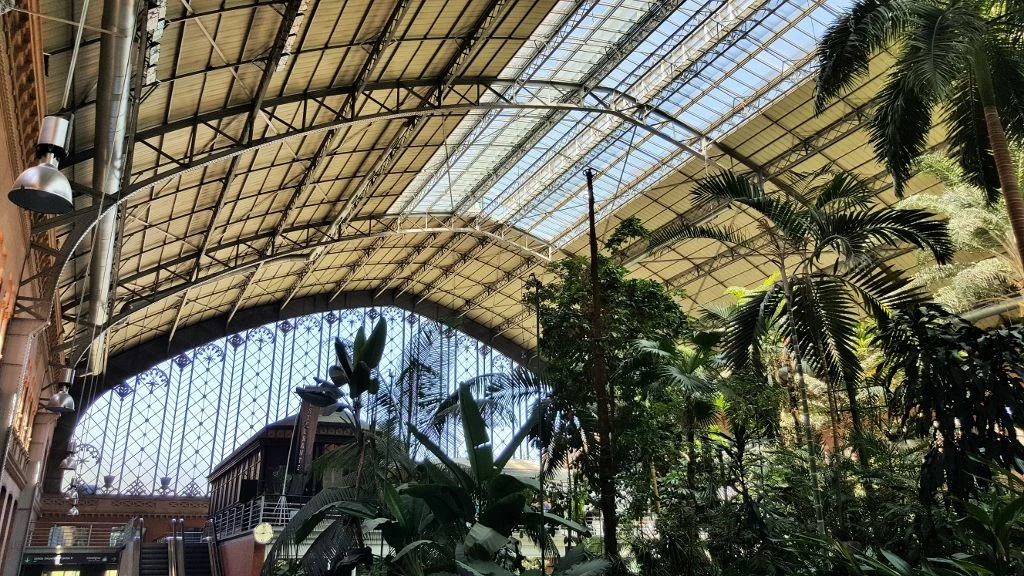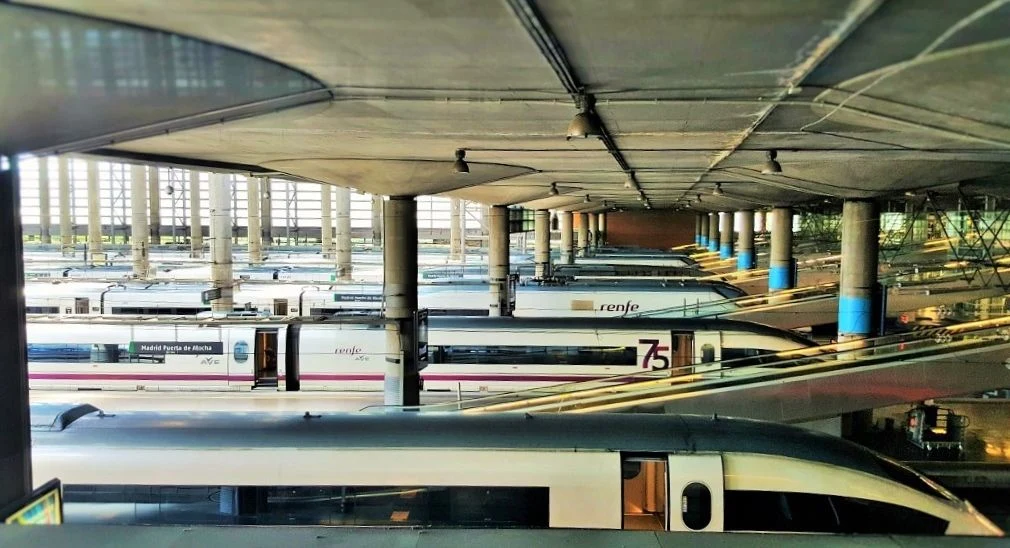 The opening of the high speed railway lines, which whizz travellers to and from destinations to the south and east of Madrid, presented a quandary for Atocha station.
It's beautiful main terminal had been opened in 1892 and no less a figure than Gustave Eiffel had contributed to its design, so ripping it down would have been a travesty, but it was much too small to accommodate the huge increase in the number of trains and travellers which would now be using the station.
Enter award winning Spanish architect Rafael Moneo and his vision for a huge extension to Atocha in order to create a high speed terminal, a building that not only magnifies the sense of wonder, it also mirrors the sleek design of the trains which use it.
Famously the 19th century concourse was retained and used for an indoor garden, which more than 20 years after its opening now resembles a jungle, which largely obscures the wonders of its interior.
Much of Atocha looks fabulous, but it also a sprawling station and with its architecture emphasising the fact that it is four stations in one, it doesn't make it any easier to use.
Also some of the parts of the station that connect its terminals and entrances are the opposite of impressive.
But the spectacle which greets those who arrive by high speed train most definitely has the wow factor.