how to take a train from and to here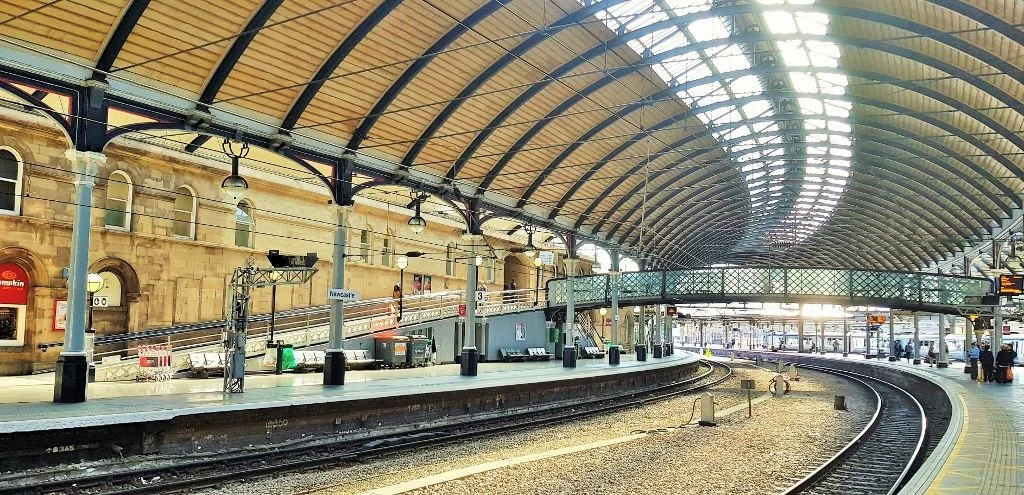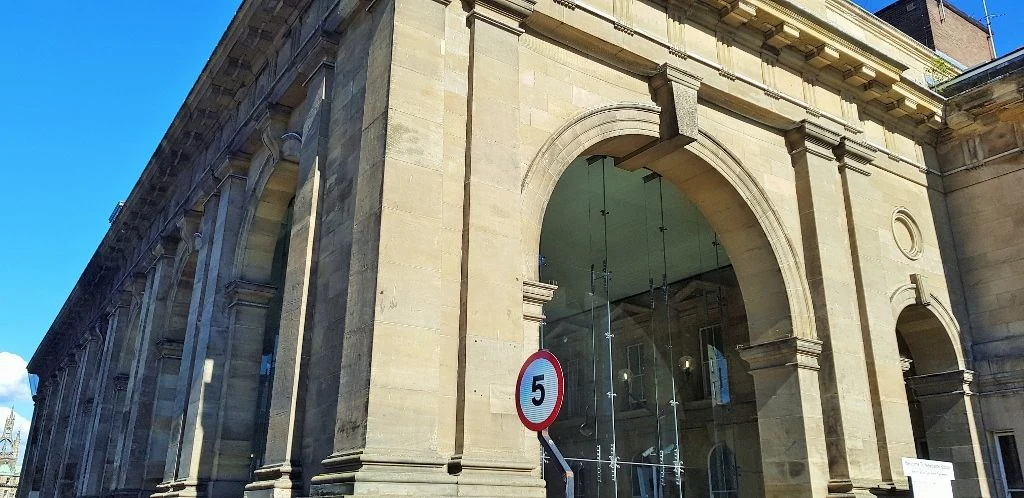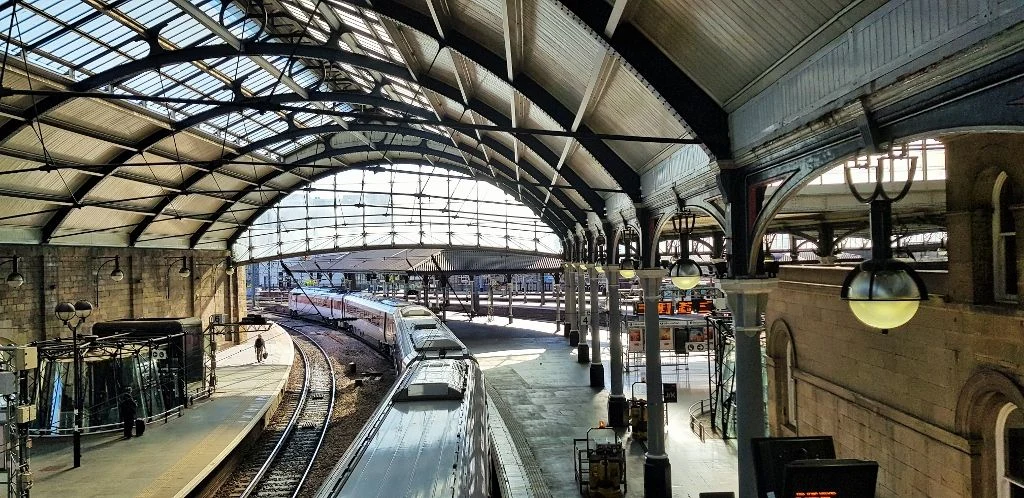 In common with the majority of large British train stations Newcastle serves its 21st century users well, with an easy as can be transition between its entrances and the trains.
It protects its travellers from the elements, provides for their pre-journey needs, uses the latest technology to provide them with information and provides step-free access to the platforms which the trains depart from and arrive at.
But what sets the station formerly known as Newcastle Central apart, is that all of this functionality has been provided for, while preserving the glorious original structure designed by James Dobson and opened in 1850.
His two awe-inspiring core creations, the sinuously curving glass roof and the impressive frontage on Neville Street have thankfully stood the test of time.
The latter has been sympathetically enclosed with glass panels, to keep out the winter winds now that taxis no longer drive through it, but this doesn't detract from Newcastle station pulling off the rare feat of being as magnificent on its exterior, as it is on its interior, used by the trains.
Newcastle station also benefitted from a well-designed expansion in 1896 which seamlessly extended the original structure rather than replacing it, but it is a later enhancement in 1991 that is more remarkable achievement.
Catch a train today from the island of platforms (tracks) numbered 5 - 8, on the far side of the station to the main entrance and it's easy to assume that be you'll using a part of the station which dates back to the Victorian rebuild.
An illusion perpetuated by the glass roof on that side of the station dating back to the 1896, but these platforms were in fact opened as recently in 1991, being built around the existing structure rather than replacing it.
Show MeTheJourney isn't the only admirer of Newcastle station, it's also been singled out for praise by The Beauty of Transport.