I looped back to the hostel to collect my luggage and by 11:00 I was back at Stockholm Central, giving myself time to explore.
The dominant feature of the station is its stunning main hall, which until 1927 was home to the trains, hence its arched glass roof.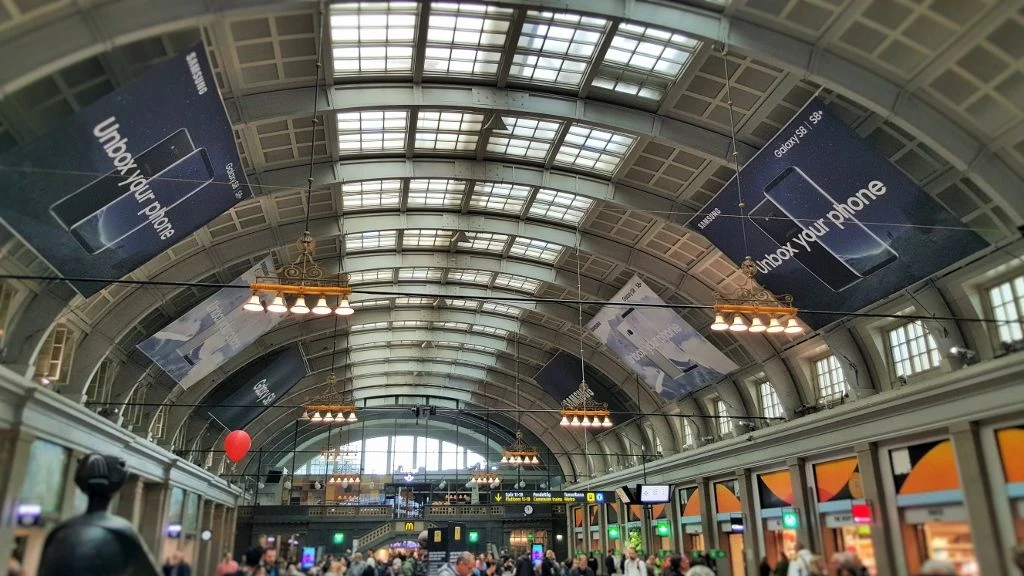 The adjacent main entrance on the street named Vasagatan is also one of the most beautiful spaces to be found at any large European railway terminus; and it's these features which earned it a place on my lovely list of Europe's most awe-inspiring stations.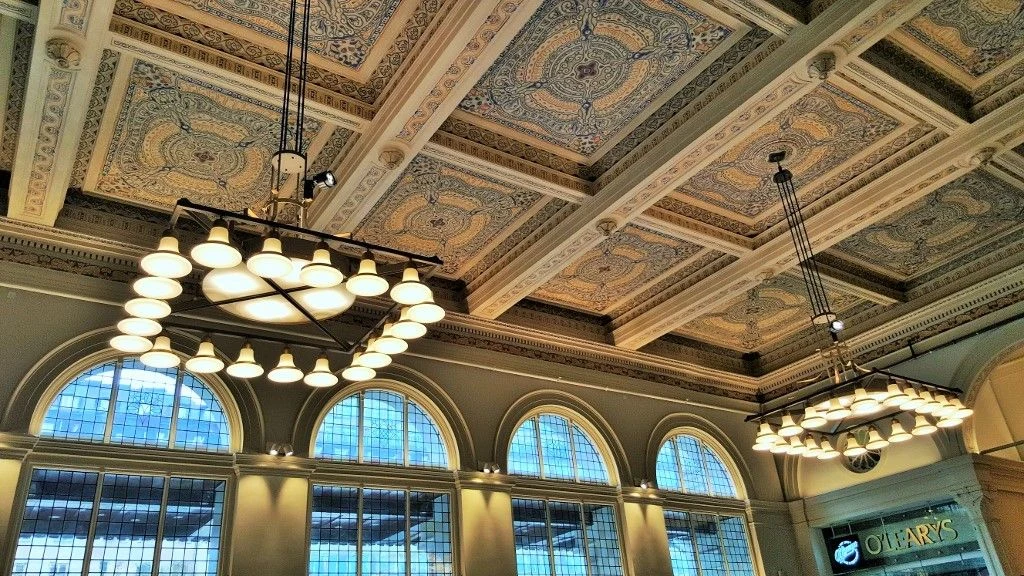 Though many users of Stockholm Central will question this inclusion, for Stockholm Central is typical of many large European stations in that it has been configured to provide multiple access points to the trains which leave from this main station.
Presumably when the express trains heading south were moved out of the original building, the part of the station they leave from was more inviting, than it is these days.
To the express trains heading south
If your taxi or bus drops you on, Klarabergsviadukten, the main road bridge which spans the station, you can descend directly down to the spar/platforms/tracks that the Snabtaag trains to the south depart from.
Or if you want to access these trains direct from the T-Centralnen metro station, you can use a direct route through an underground passage way, though both of these short-cuts miss out on the most visually appealing areas of the station.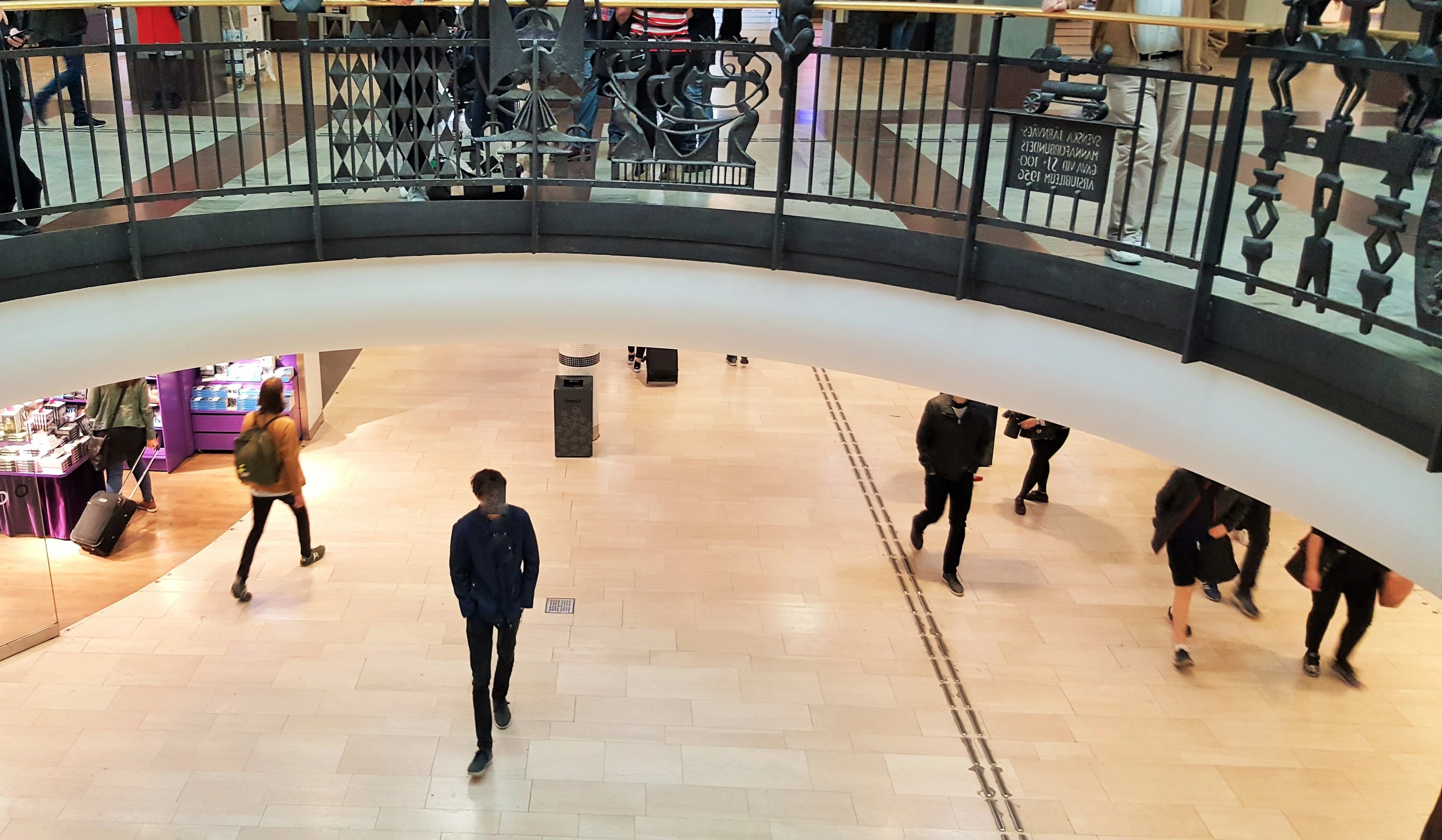 Though something to be aware of is that no matter which of the access points you use, the spars (platfiorms) 11 and 12, which the trains to Malmo, Copenhagen and Oslo usually depart from, have no escalators access; though there are lifts available if you have luggage etc.
Though unless you're cutting it fine and arriving at the station less than 5 minutes before your Snabtaag train is due to leave, heading direct to the trains isn't the best option.
The Snabbtag and IC trains heading south and west to Goteborg, Malmo, Copenhagen and Oslo commence their journeys in Stockholm, so when the number of the spar (track/platform) was confirmed around 20 minutes prior to departure , I expected to find my train already waiting at the spar (track/platform) for instant boarding.
But that is not how things work at Stockholm Central.
Instead the trains pull into the platform around 5 – 7 minutes before they are due to depart, because they are made ready for their next trips at a servicing facility just outside the station.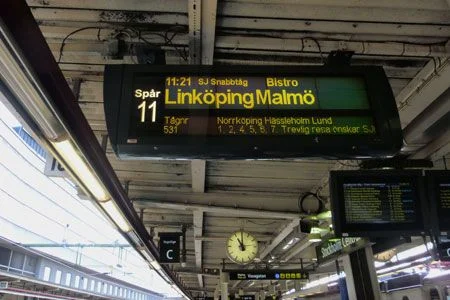 The platform numbers appear on the departure screens around the station around 20 mins before departure; keep an eye on them because no announcements are made when trains are operating normally.
Also if you'll be boarding a train to Copenhagen look out for Kopenhamm, the Swedish name for the city, on the departure screens.
Hence the platform will be crowded when the train pulls in and despite every passenger having a reservation, so no need to worry about finding an available seat(s), this mass of humanity rushes to join the train.
What contributes to this somewhat chaotic atmosphere, is that despite the need to ideally board coaches in which the reserved seats will be located, there is nothing on the platform to indicate where each coach will be when the train pulls in.
British readers will be thinking, 'that reminds me of what can happen when I board long distance trains in England, Scotland, or Wales, everyone has to play a game of 'head-less chickens'.
So the trick for avoiding this scenario is to hold your nerve and not make your way to your train until around 5 mins before it is due to leave.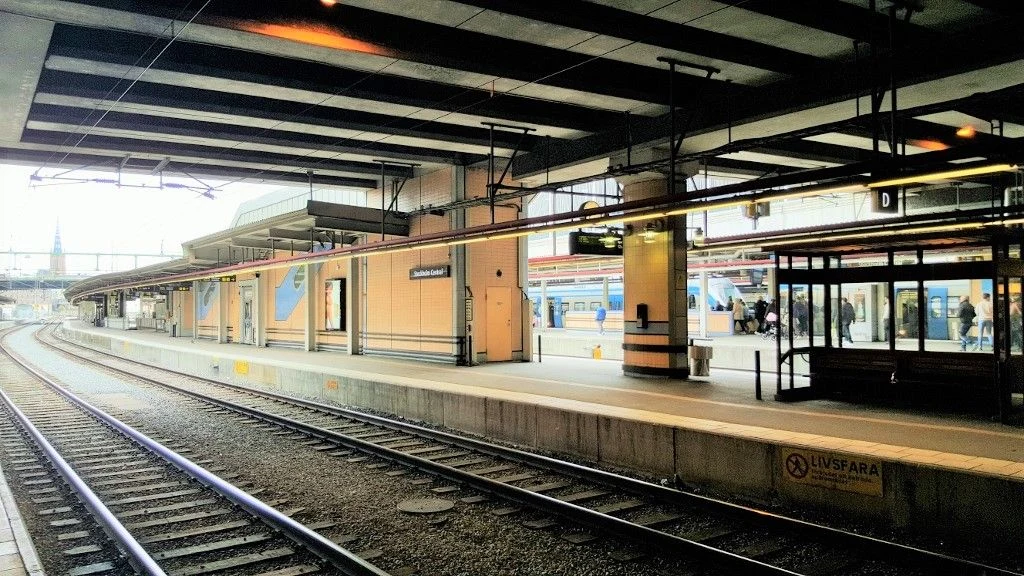 In cold weather, a fairly common scenario in Stockholm, you can then avoid freezing in the open air for 15 mins while you wait for the train to arrive.
You'll then be able to calmly make your way to your assigned seat at the last minute, because nobody else should be sitting in it.