Internally ScotRail has revamped these trains so that they're worthy of 21st century rail travel, one particularly noteworthy improvement is that they now have power operated doors; the InterCity 125 trains still in use in England betray their age, by only having door handles on the outside of the train.
Other newly added features include more space for luggage, easy to access power sockets, updated Wi-fi and bike racks (in a clearly marked part of the train, which isn't hard to find as these trains only have four or five coaches).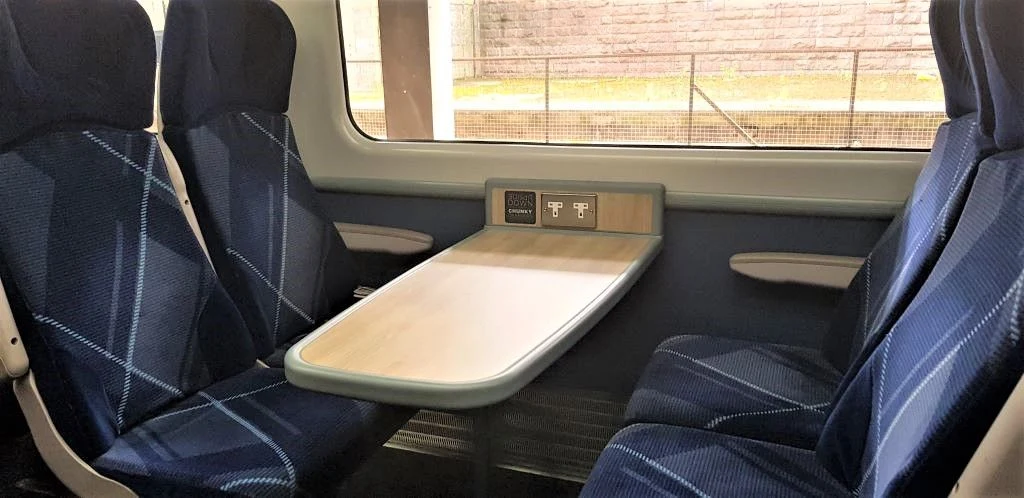 More space has been provided between the seats and the table seats line up the windows, so they are worth targeting if you want to make the most of the stunning scenery; which can be experienced on most of the journeys by these trains.
Overall these are some of the most comfortable to ride trains on the British rail network.