Look up the Koln to Milano journey on an online booking service and despite the two connections between trains, along with the travel through three countries, rather marvellously you will find tickets for sale.
Not quite so wonderful is that the train ticket booking services invariably assume that the top priority of all travellers is to reach their destinations as quickly as possible.
Another assumption made is that all of the multiple trains required to complete indirect journeys will depart and arrive as per the schedule.
As a result the connections offered between trains when booking such journeys can be as short as 15 minutes or even less.
This can be a problem when making a transfer to an infrequent train service such as that between Basel and Milano, particularly as the reputation for German trains being exceptionally punctual was always a tad mythical.
What the ticket booking services can't accommodate are the two scenarios which I wanted to apply to making this particular journey;
to travel on the route between Zurich and Milano, instead heading to Italy from Basel;
allowing time for a leisurely lunch in or near Zurich station.
Not a particularly eccentric set of circumstances, as on this day I wasn't following one of my more bonkers itineraries.
But if I'd needed to purchase a ticket for my chosen combination of trains, I'd have had to have made separate bookings for each of the three journeys, thereby removing any protection against having to re-book in the event of a delay.
But with a rail pass I had the freedom to pick and choose my route and I'd decided that towards the conclusion of a full day of travel,
I also didn't want to bother with making an additional connection in Chiasso, which would have enabled me to avoid paying the mandatory reservation fee charged to InterRail and Eurail pass users on the EuroCity trains between Switzerland and Italy.
So on returning to Koln Hbf the previous evening, I'd used the services of a Reisezentrum desk which can be found at all of the hauptbahnhofs in Germany, to book seats on this train to Italy, along with all of the other mandatory reservations I needed on this trip.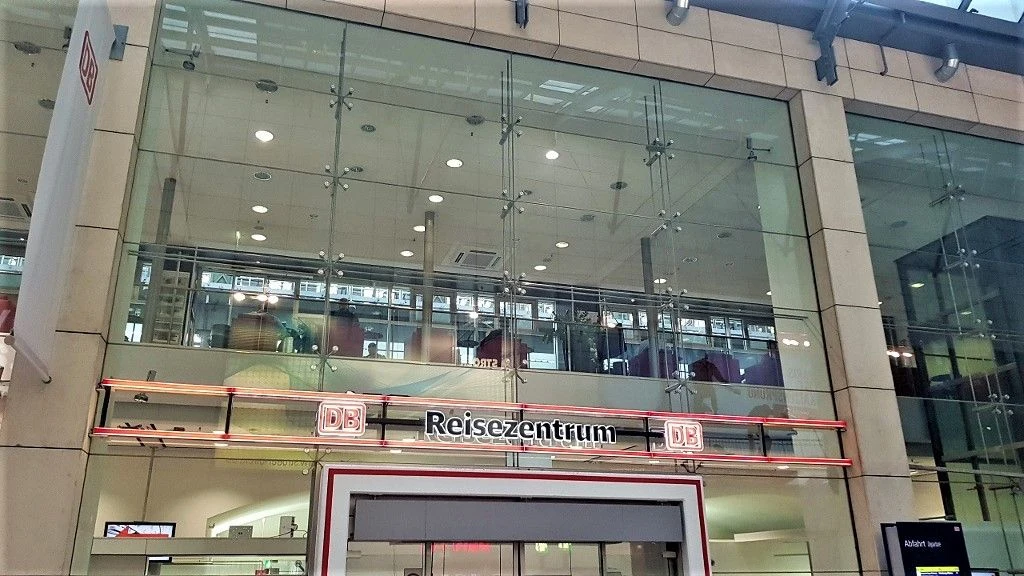 Though these Reisezentrum travel desks are becoming something of an anomaly, because despite offering a plethora of useful services, they don't charge booking fees, so they are a wonderful resource which will hopefully continue to still be available.
One of the facilities they offer is selling of both mandatory and optional seat reservations to Eurail and InterRail pass users; and not just for trains travelling through, or from and to Germany.
So on the one visit to the Reisezentrum I booked all of the reservations with less time and hassle than it would have taken me to use an app, plus I'd saved by not paying any booking fees.