So at last I come to the point, which was that I was heading off my second day trip from Koln sans luggage, on a mission to dedicate this particular Monday, to experiencing the best of what the German rail network has to offer; how very thrilling!
The first item on the check list was journey on Germany's fastest route, the high speed line between Siegburg-Bonn station and the station at Frankfurt Airport.
Without meaning to cause offence, a train journey between Siegburg/Bonn and Frankfurt Flughafen doesn't at face value, seem like it should be a highlight of seeing Germany by train, but trust me, it is very extraordinary indeed.
There's probably a complicated mathematical equation which explains why high-speed travel often doesn't feel particularly fast. Because when looking sideways across a landscape, without any landmarks to give a sense of time and distance, the fact that you'll be moving at more than 90 km/h faster than on a conventional express train can be tricky to ascertain.
However, this route isn't like that, in fact it's the closest European train travel comes to an adrenalin-fuelled rollercoaster ride!
By the time this line between Siegburg-Bonn and FrankfurtFlughagen came to be constructed more than a dozen high–speed railways across Europe had already opened, so the engineers could take a reasonable guess at the outer limits of the possibilities of high-speed infrastructure .
The route traverses the Taunus Mountains, but a decision was evidently taken to the limit the amount of tunnels required to a minimum.
Instead wherever possible the trains would travel up and over the hills, but the existing ICE trains weren't capable of making these ascents, hence the introduction of the stupendous ICE3 trains.
As these trains rush up and down the slopes at more than 270 km/h the G-force is tangible, so if you want to experience the wow-factor of travelling on a European train, this is the route to take.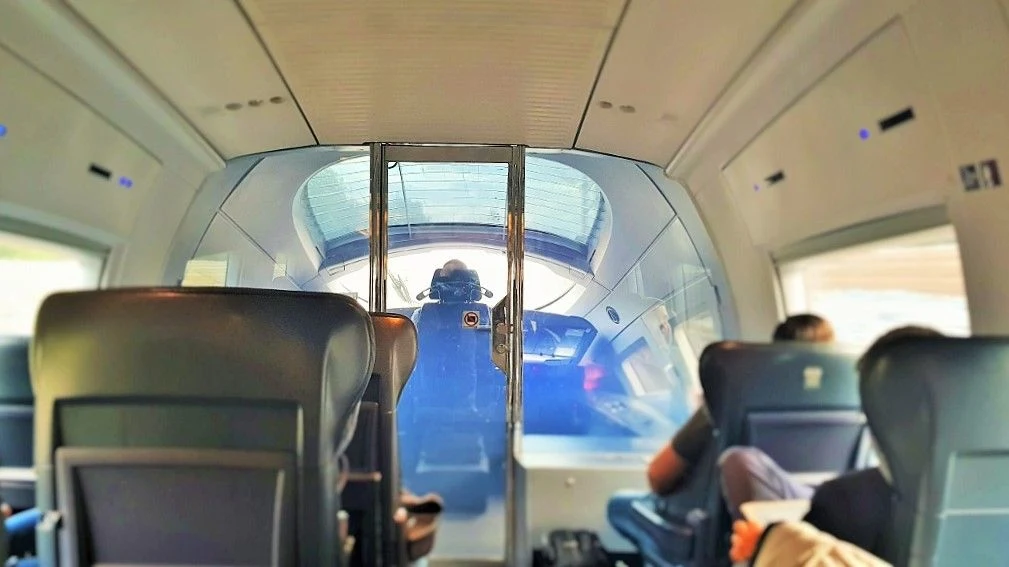 It's also a route which justifies those slightly bizarre lounge seats on ICE 3 trains which are located behind the driver, as from here the rises and falls along the route can be best appreciated.
As I was going to be repeating the journey the next day, for once I just sat back and enjoyed the moment, while noting the best locations to film the journey on the next day's travels.
I left the train at Frankfurt Fughfhafen Fernbahnhof, the station especially constructed so that high speed ICE trains could serve the airport in Germany which has the most international flights.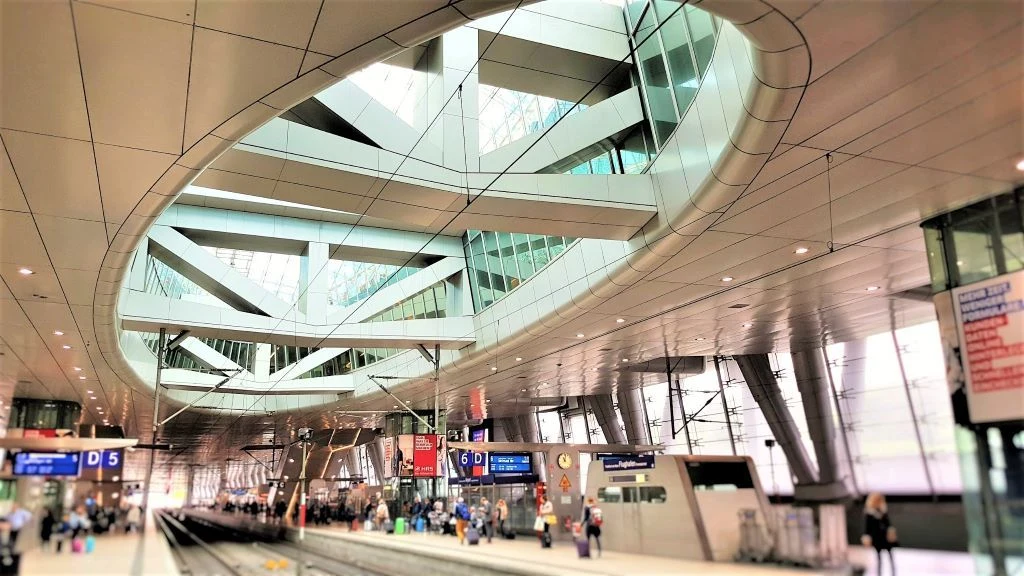 Building a high speed rail station at an airport is apparently a ludicrous notion to Britain's decision makers, as a station at Heathrow Airport would have placed a huge tick in the 'Is there any point in building HS2' box.
Apparently the notion that when traveling from far off lands to the likes of Manchester, Newcastle, Glasgow and Edinburgh, rather making a connection into another jet fuel guzzling aircraft, thousands of people per day would actually prefer taking a high speed train, was missed.
Frankfurt's airport station should have been inflential, as it very successfully functions as one of the key hubs of the entire German high-speed rail network, with regular trains to every other major city in the country.
Many of thousands of people who board trains in Frankfurt Airport every day, could have flown on to Berlin, Hamburg or Munich etc, but they choose not too, because when it's an option train usually beats plane.