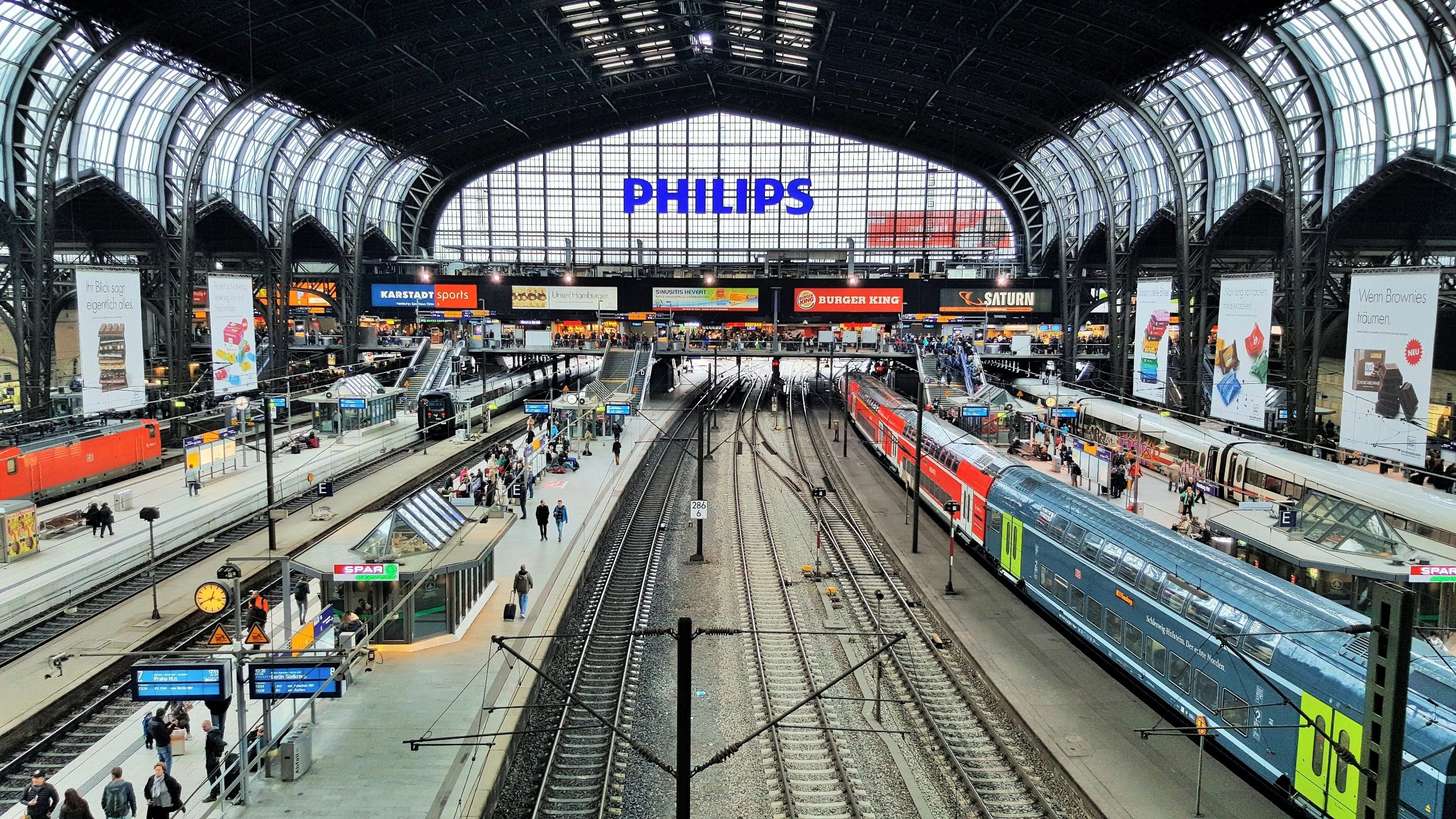 I still needed a USB cable and a big tick in the box for using Hamburg hbf is that it's a station that's located at the heart of the city centre, Hamburg's main shopping streets are right by the station.
My unexpected detour meant that I'd missed the 25 min planned connection into the train on to Koln, but this is a route on which the trains depart hourly, so I could afford to take my time; something I should have kept in mind!
On my return to Hamburg hbf, the train I'd originally planned to take was obviously leaving late, it was still in the station, so I made a snap decision and decided to dash for it, a scenario that's always best avoided!
I didn't need to guess where the 1st class coaches would be, one big plus of travelling by train in Germany is the extent of the info that you can find on a platform, designed to make it as easy as can be to board a train.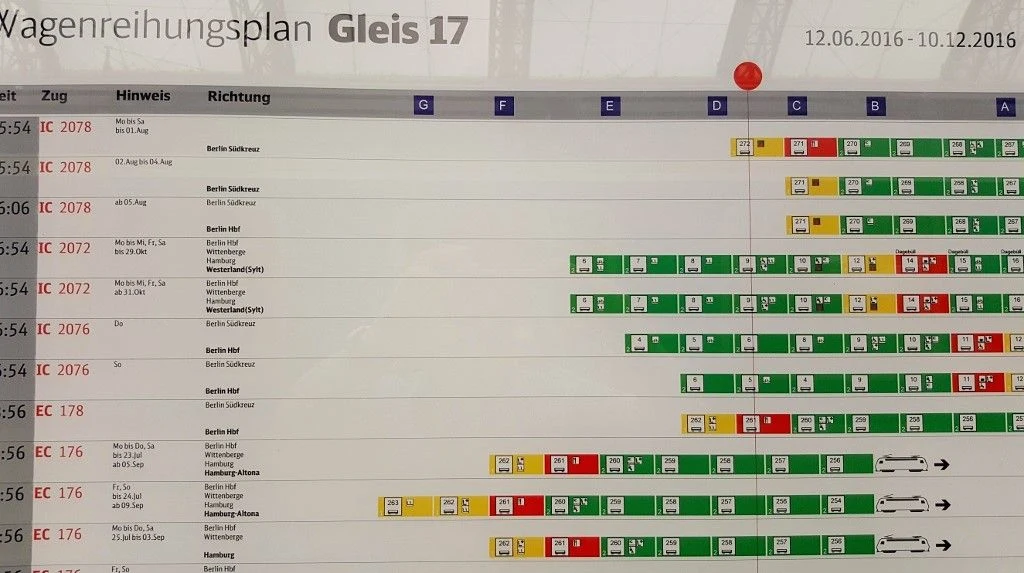 But in my haste I was forgetting all about this, I had a good idea that the 1st class would be at the front or back, and I was nearer the rear of the train, so I raced towards it!
I'd guessed wrong and now to reach the very front of the train I was faced with an obstacle course.
The train was packed, the delay had obviously encouraged others expecting to take the next train to board this train instead, particularly as seat reservations are not compulsory on German express trains.
By the time the train made its first station call at Hamburg-Harburg I'd managed to persuade at least two dozen people that I was an idiot, by squeezing myself and my suitcase by them on my quest to reach 1st class.
If there had been any seats available I'd have more than content to remain in 2nd, but my efforts were about to be justified, on reaching the solitary 1st class coach, its final spare seat was mine.
Why was the train so crowded?
Well the late start from Hamburg had probably been a contributory factor, but as seat reservations in 2nd class are an optional €4.50 extra for both ticket holders and rail pass users, most of my fellow passengers clearly hadn't bothered.
But another factor that come into play was that this Hamburg to Koln route has long been an anomaly on the German rail network.
You might suspect that the railway route which links seven of the largest 15 cities in Germany would be the country's premier railway route, but in fact it's something of Cinderella service.
Deutsche Bahn has constructed six high speed railways, but the Hamburg to Koln route isn't one of them.
And because the ICE trains were introduced to operate the high speed services, not many of them are used on this route, leaving the older and less stylish IC trains to comprise most of the services.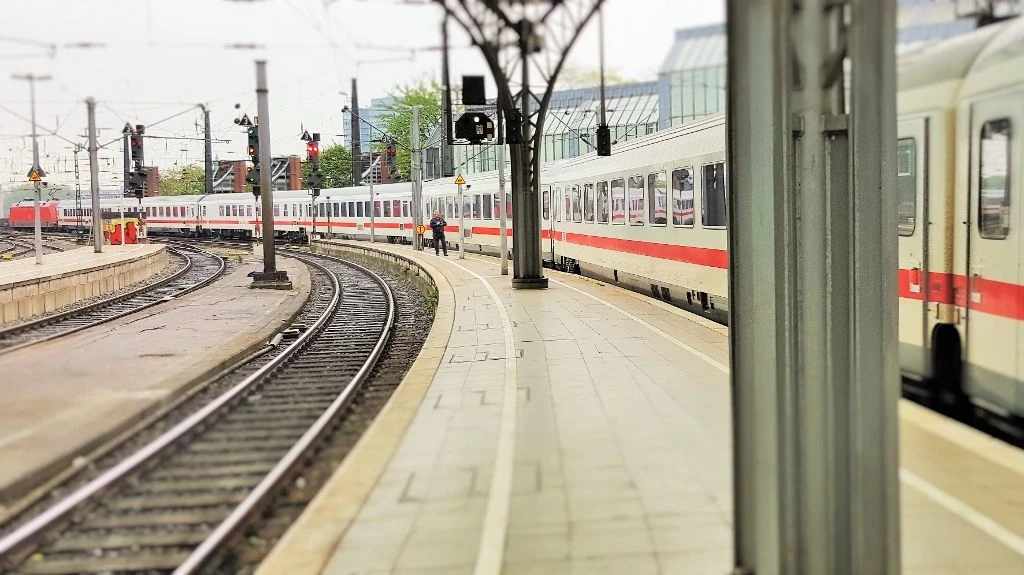 DB also evidently adopts a policy of an hourly service being the maximum possible frequency on its express train routes, hence seats being hard to find, even on a Saturday afternoon, but my aura of complacency at having tracked a spare seat down was about to be shattered.