The Express services from Edinburgh as well as trains from Aberdeen, Dundee, Edinburgh, Fort William, Inverness, Oban, Perth and Stirling typically arrive at the high level platforms 1 to 7.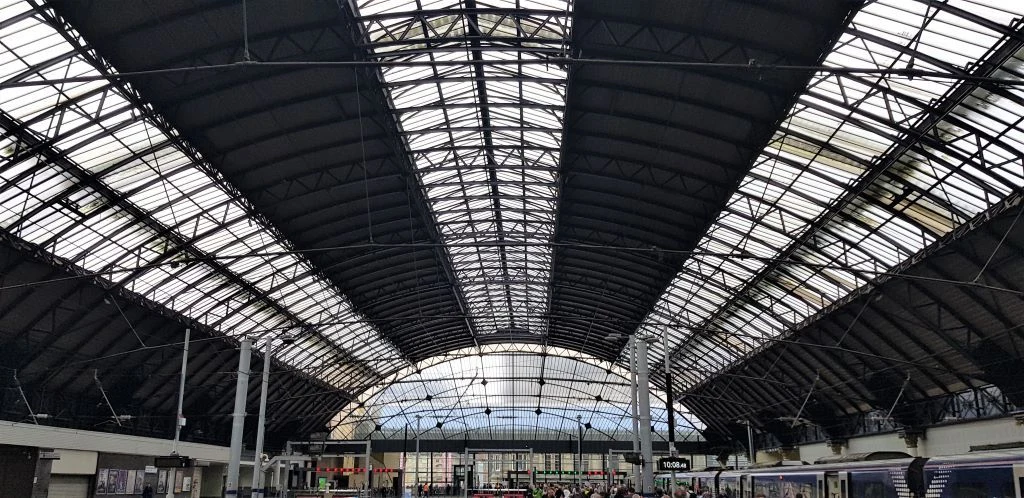 The first stage of exiting these platforms is to walk ahead on to the main concourse.
The local and commuter trains, as well as the Caledonian Sleeper services will arrive at platforms 8 and 9 in the low level station, the main exit from these platforms is by stairs that lead up to an exit on to the main concourse, but elevators are also available, some of which go up to a platform in the main station, from where the ticket gates can also be accessed.
If you'll be heading to George Square, which you'll be able to see ahead of you...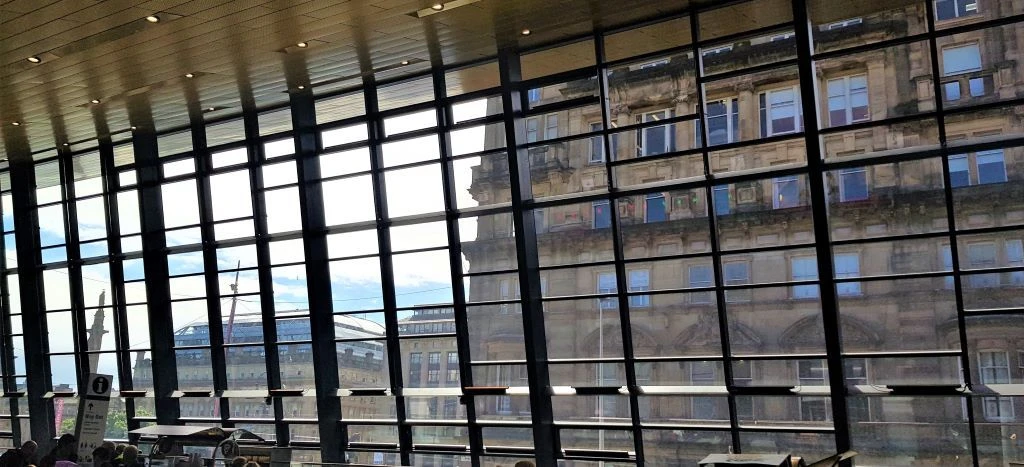 ...use the exits on the left-hand side of the concourse, which can be accessed by stairs and a lift / elevator.
If you'll be heading towards Buchanan Street, the location of the city's main shopping area, use the stairs at bottom right, though the step-free access to this exit is by a sloping walkway, which you'll find over to the left.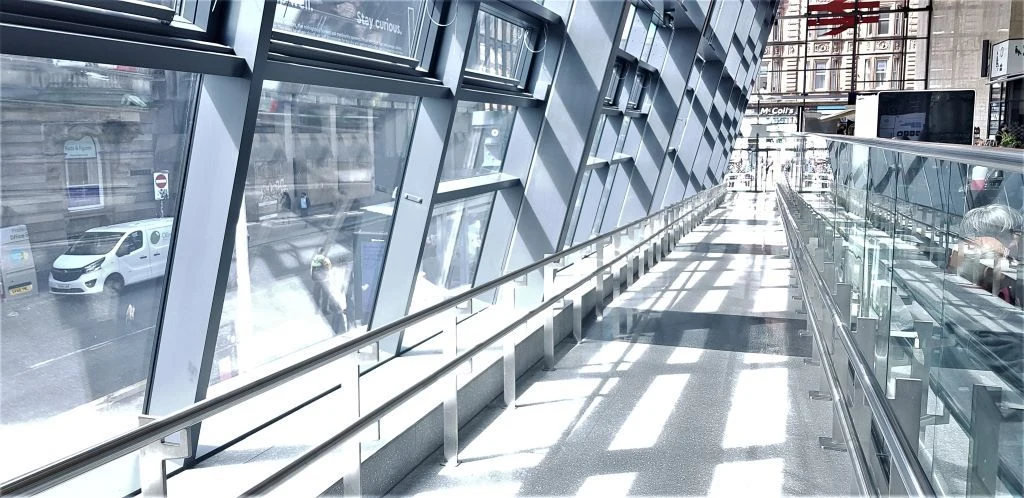 To the Subway:
The closest stop on the Glasgow Subway is Buchanan Street station, but there is a short-cut to it at Glasgow Queen Street.
(1) Take the exit from Queen Street on to Dundas Street, which is on the right-hand side of the concourse, the ticket office is to the left of it.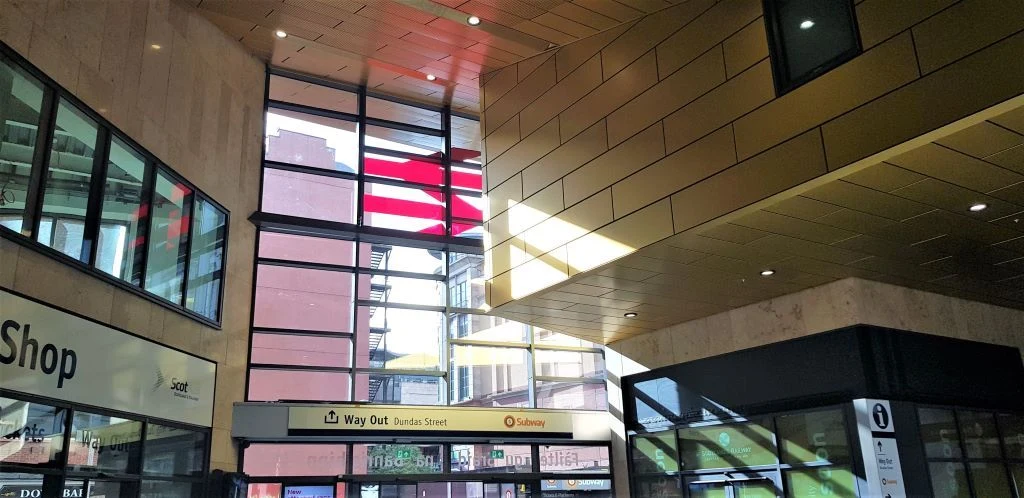 (2) When you step out of the Dundas Street exit, the entrance to the Subway is directly ahead.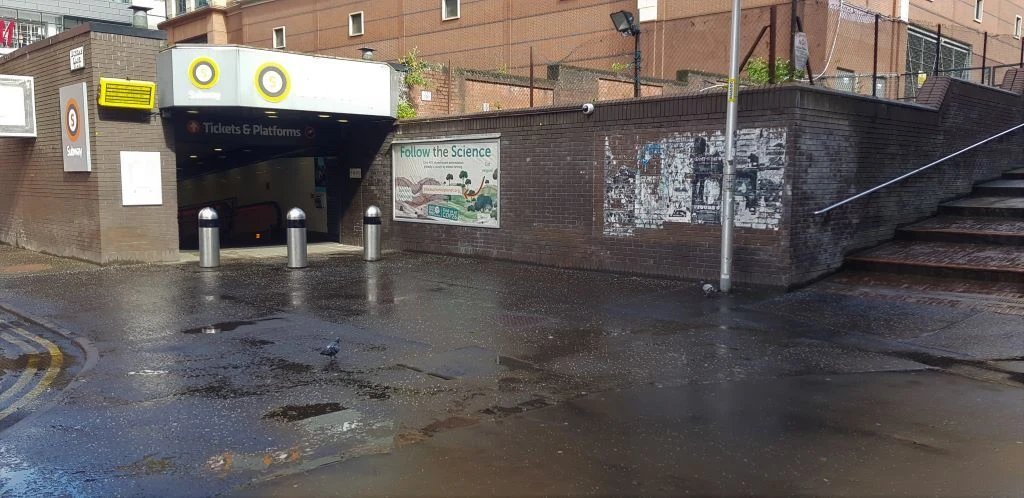 (3) A travellator will convey you down to the Subway ticket hall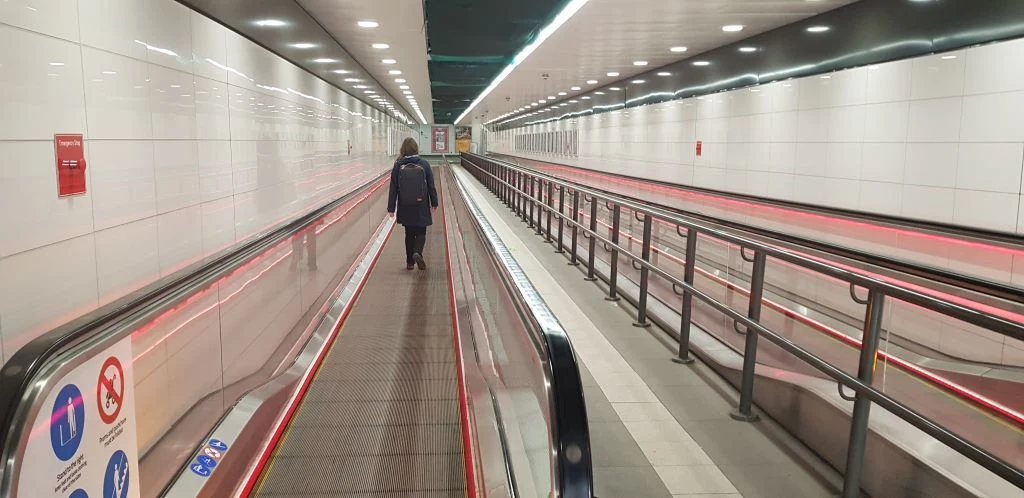 Though there is no step-free access to the trains at any of the Subway stations.