The Glacier Express runs over RhB lines between St Moritz/Davos and Disentis/Muster, and short-hop tickets are solely available for travel between the RhB station calls in St Moritz and Chur.
Seat reservations and tickets can be booked on the Glacier Express website.
Three types of accommodation are available:
Glacier Express Classic 1st class - larger seats, arranged 2 + 1 across the aisle
Glacier Express Classic 2nd class
Excellence Class features a swathe of exclusive benefits including a 5 course meal; the Excellence Class charge is the cost of making a reservation in, 1st class ticket is also required.
Also only available on journeys over the full route between St Moritz and Zermatt.
The booking process
The booking process is unconventional, because seat reservations can be booked from 93 days ahead of the travel date, but tickets aren't released for sale until two months ahead.
However, don't wait until the tickets are released, as it's a very good idea to book reservations as early as possible
At peak travel times, such as June - August and December - February, it's not unknown for Classic 1st and 2nd Class seats to be fully booked on certain departures more than two months ahead; and window seats inevitably sell particularly quickly.
You will need to travel with a reservation + a ticket, or a reservation + a valid rail pass; which include Eurail, InterRail and Swiss Travel Passes.
If you do want to travel solely between Chur and St Moritz on the Glacier Express, something to look out for, is that on the first booking screen you will see...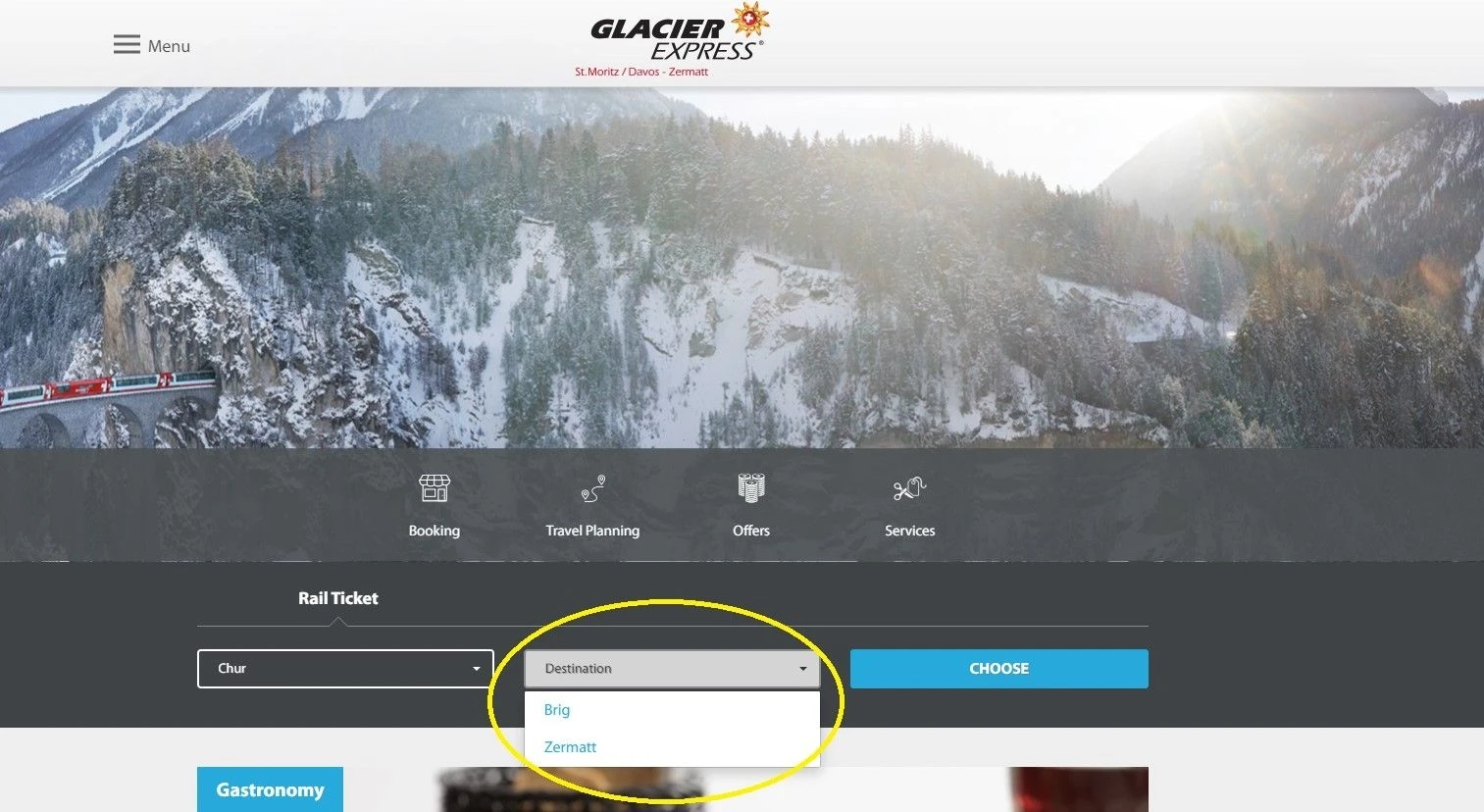 If you select Chur as a starting point, you won't be able to select St Moritz as a destination and vice versa.
So click on the 'Booking' link instead and you will be taking to a screen on which you can choose more destination options.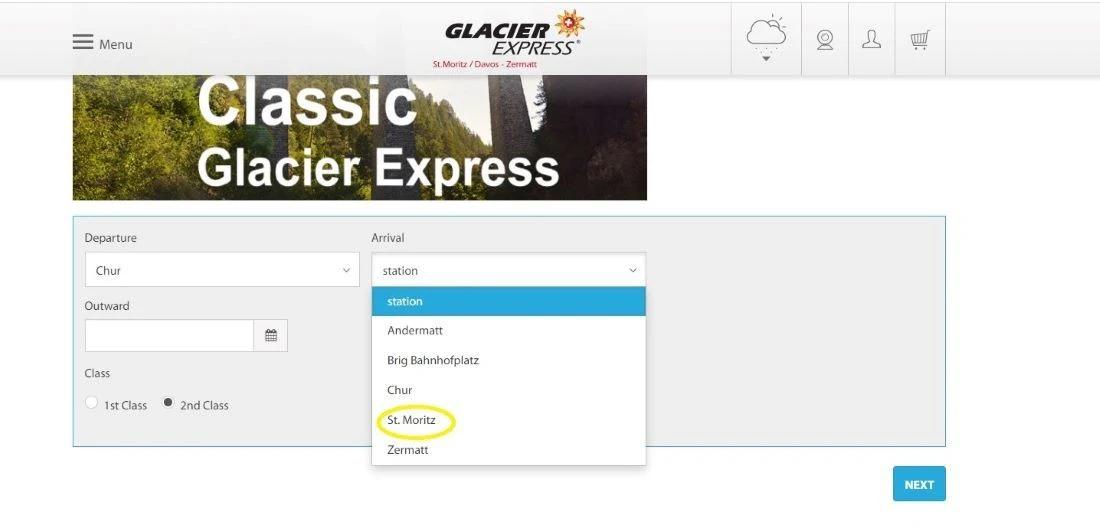 Booking reservations up to two months ahead:
If you book reservations up to two months ahead, the tickets will also have been released for sale, so they will automatically be included with the booking.
So users of Swiss Travel Passes, and Eurail / InterRail passes, will in effect need to remove the ticket element.
At the seat selection stage: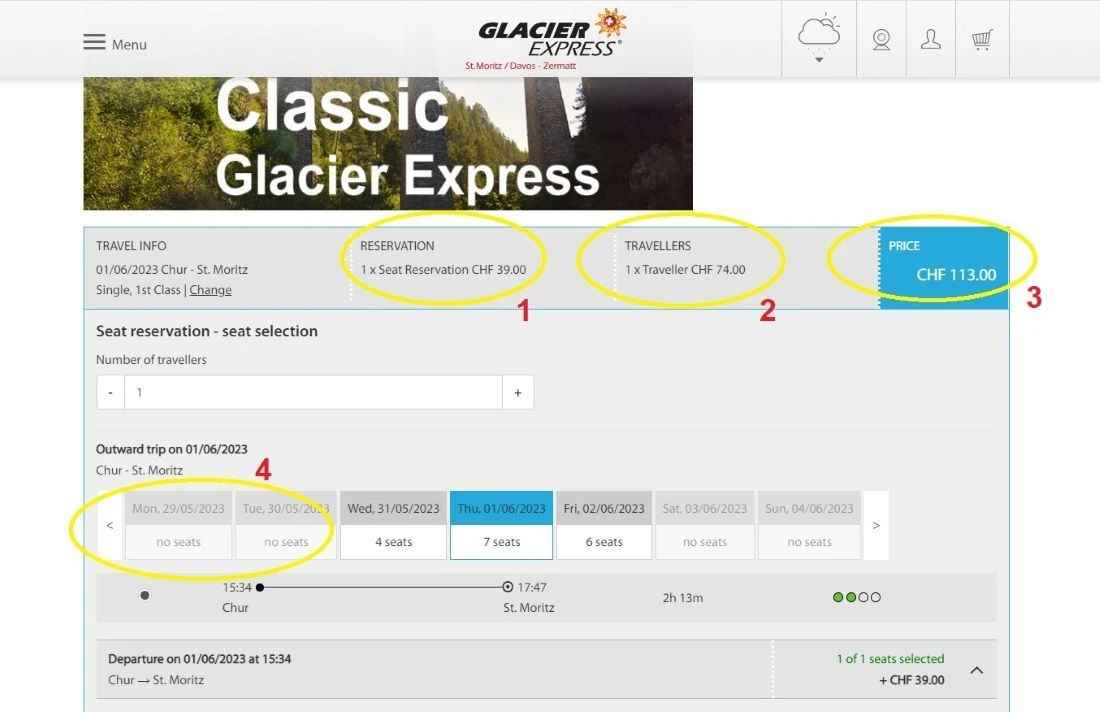 note that:
1: This is the cost of the seat reservation - which is a flat fee regardless of the journey.
2: This is the cost of the ticket for this particular journey.
3: The total cost = the ticket and the reservation.
4: Note that this journey was looked up 59 days ahead of travel, but on many days all 1st class classic seats were already fully booked.
If you will be booking a ticket, there are a couple of things to look out for on the next booking screen.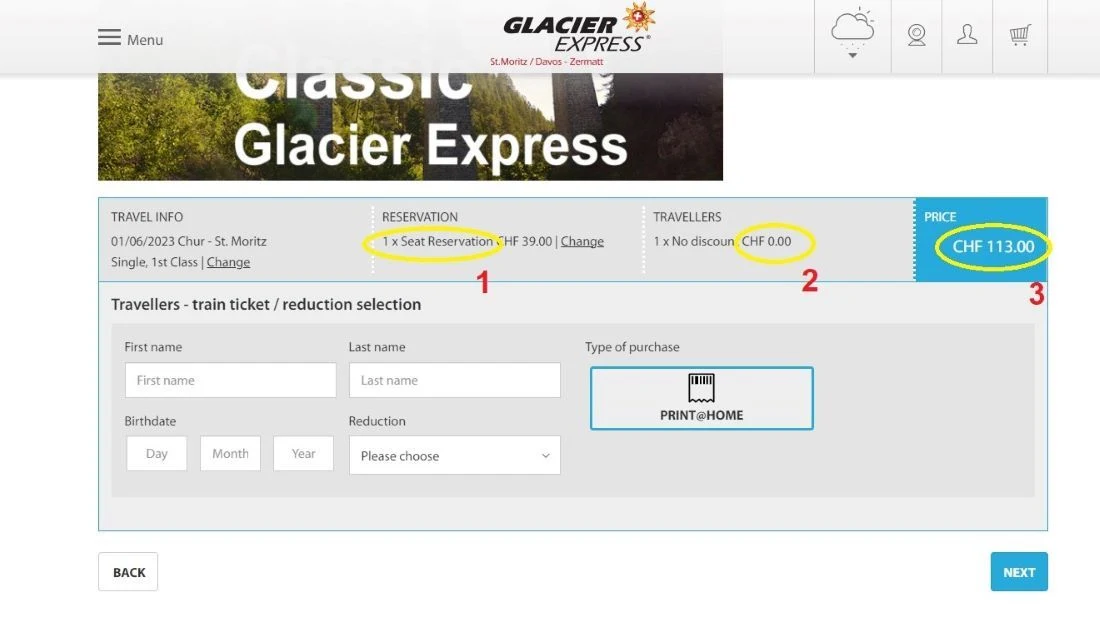 1: The reservation charge will still be visible.
2: But the ticket cost will have been removed.
3: Though you haven't lost it because the total cost, which is still visible, includes the reservation and the ticket.
If you have a valid rail pass you need to take and additional step, which is to click on the reductions arrow and select your type of pass from the drop down menu.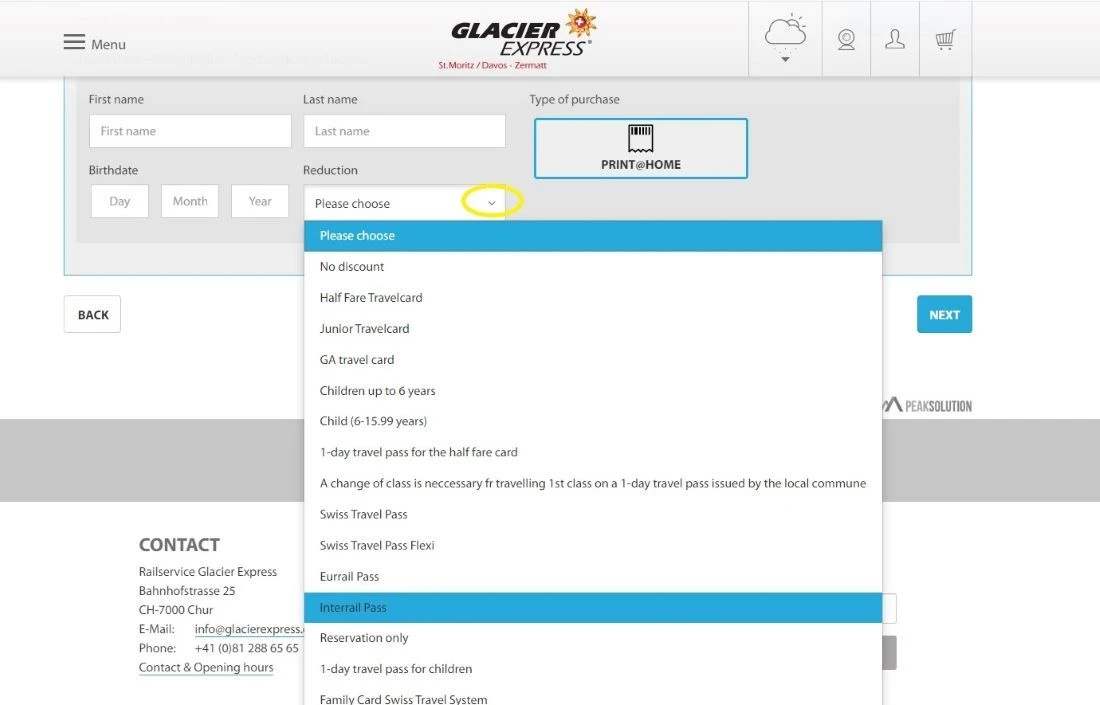 Then having done so, the type of pass will be included in the Travellers section and the total cost will now solely be the cost of the reservation.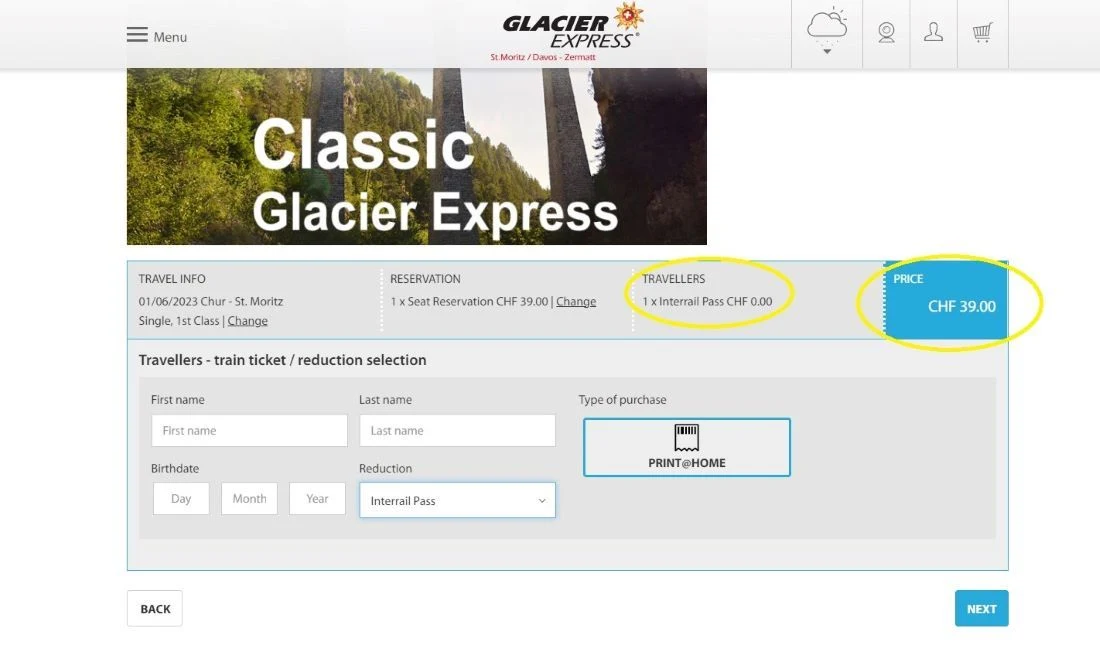 Booking reservations more than two months ahead:
Reservations can be booked up until 93 days ahead of the travel, which is before the tickets have been released for sale, but booking more than two months ahead is recommended.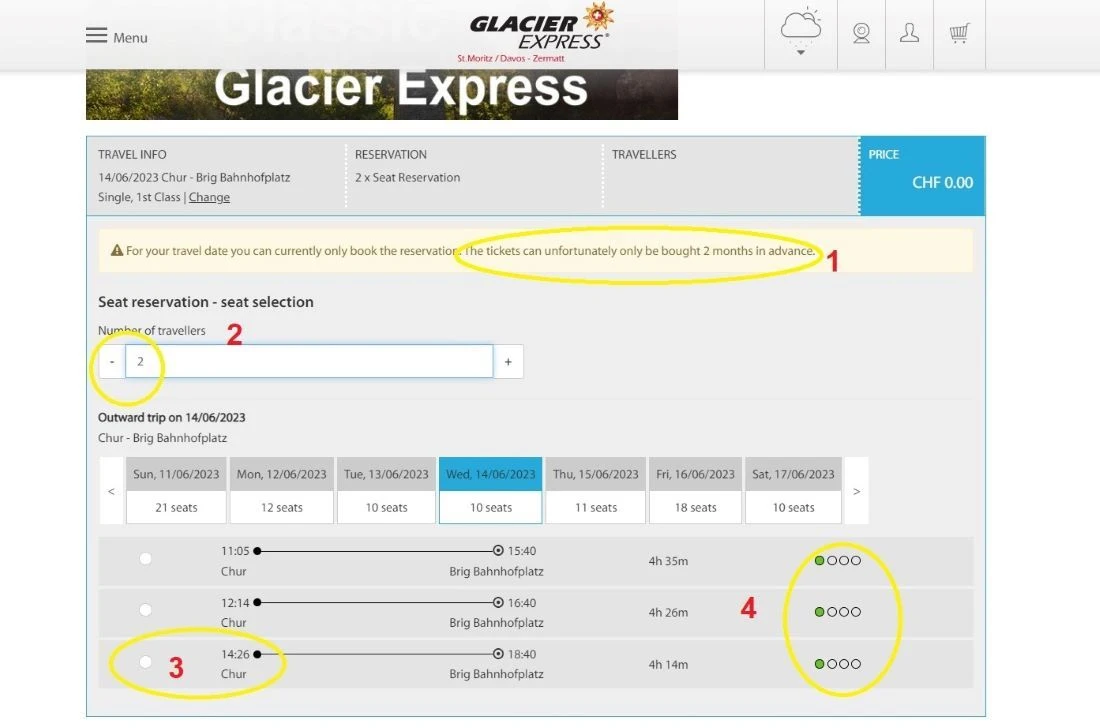 Take note that:
1: You will be alerted to the fact that you won't yet be able to also book a ticket.
2: The number of travellers can be specified here - the maximum number is 9.
3: Note that the number of seats available in the travel class you have selected - 1st or 2nd, per day is shown on the calendar. However, this is not the availability per departure, so you may need to look through the day's departures to find available seats.
4: What tripped SMTJ up is that one green circle indicates low availability for a specific departure, with up to 4 green buttons indicating good availability; at first I assumed it was the other way round.
Note that having chosen your departure, you then have to select a specific seat(s) from the seating plan.
A seat(s) will have been pre-selected, but you choose alternative seats - when available.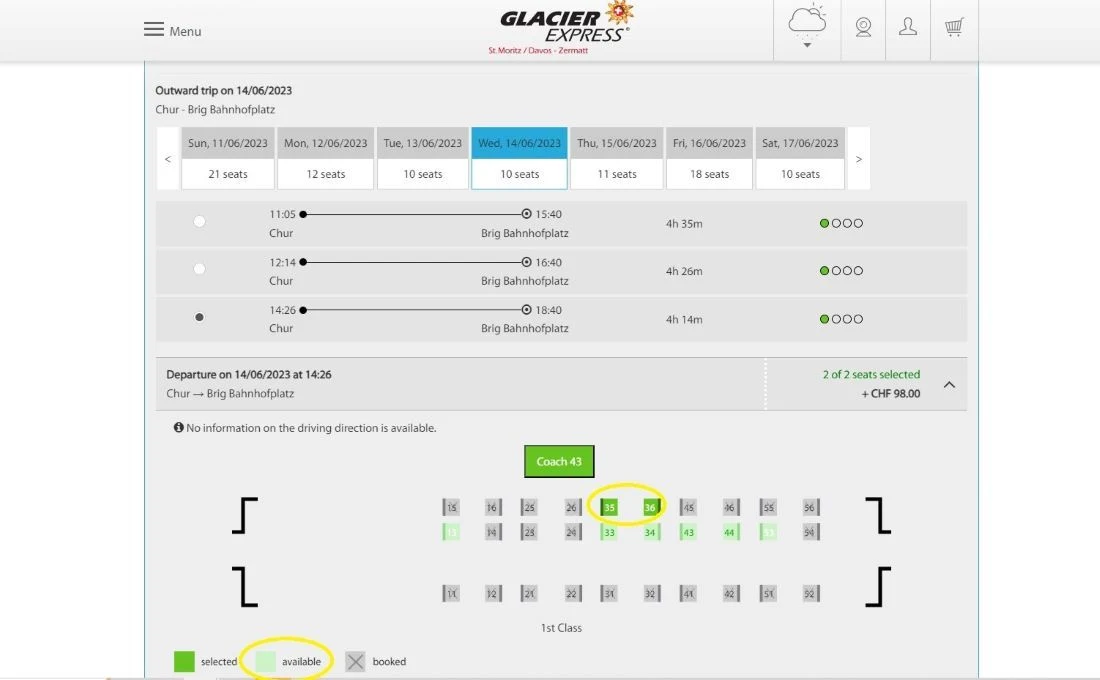 At the next stage of the booking process, if you will be travelling with a valid rail pass, you can add it to your booking
The price for the reservation fee won't be reduced, but this is how you show Glacier Express that you will be travelling with a rail pass, and therefore don't need a ticket.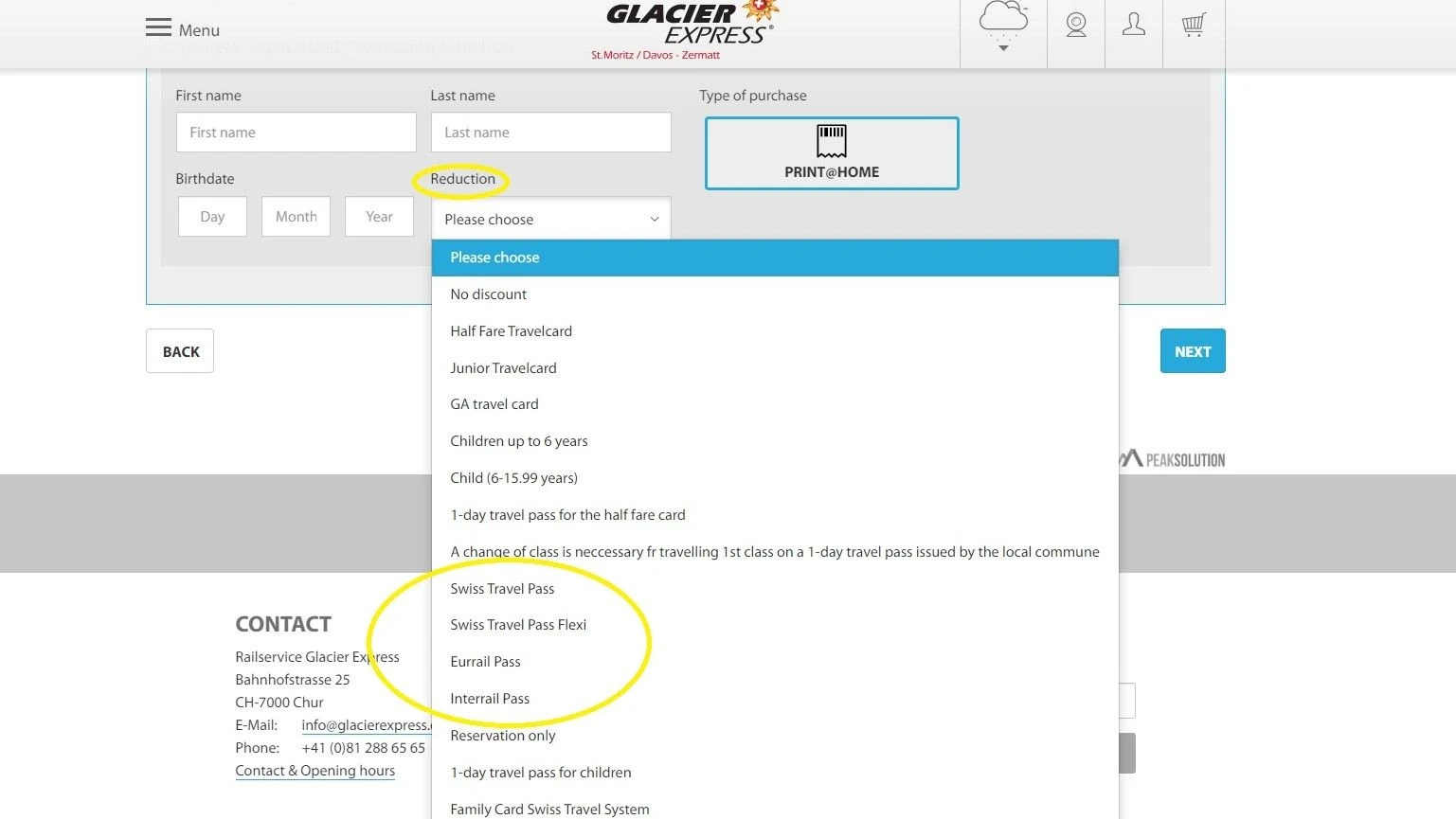 Note that the reservation fees for both rail pass users and ticket holders, are a flat rate regardless of distance.
If you won't be travelling with a valid rail pass, you will need to return to the booking site any time up until two months ahead of the date you have reserved for, and select the 'ticket only (reservation already booked)' option
The tickets will be the same price regardless of when you book them.
You will be taken down an entirely separate booking path, but have the departure time that you have reserved for, to hand.
Because you will see a range of journey options, most of which won't involve taking the Glacier Express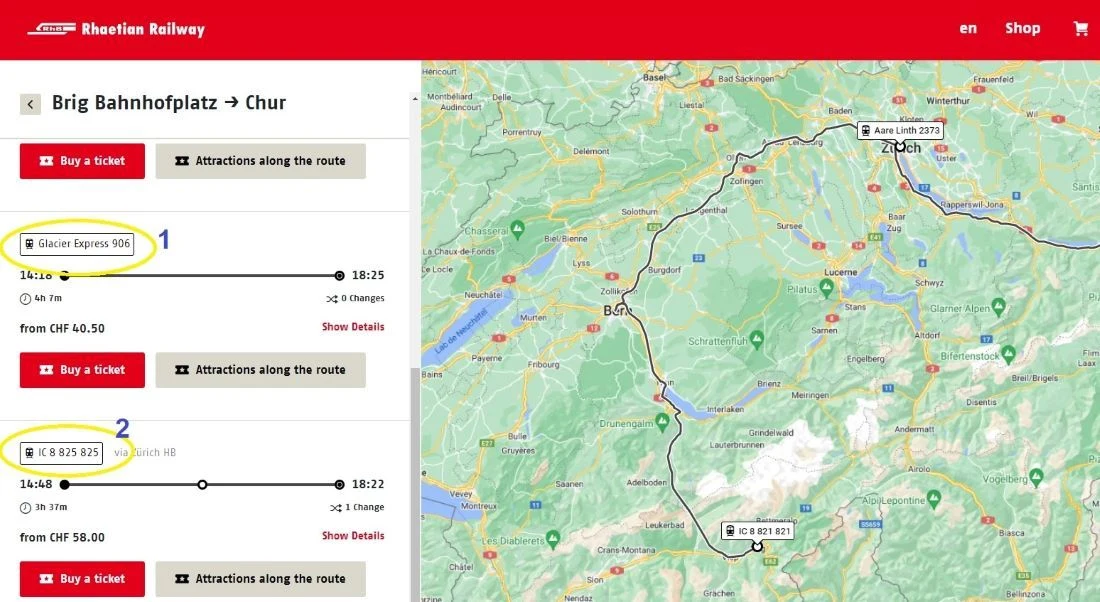 So take care to book tickets to travel by the departure you have already reserved for.