Liverpool Street is served by the Central, Circle, Hammersmith & City and Metropolitan Lines and there is an obvious entrance to the Underground station shared by all the lines as well as the Elizabeth Line, on the mainline station concourse; its opposite platforms (tracks) 3 – 6.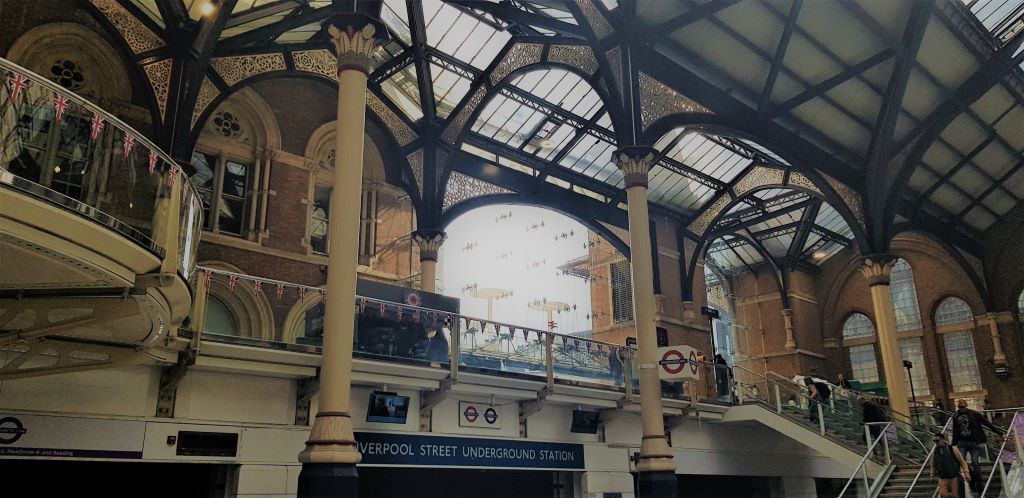 Taking the Central Line:
The Central Line connects Liverpool Street with the heart of the city and the West End, so it's always busy.
All eastbound trains call at:
The Central line uses a distinct part of the Underground station at Liverpool Street, its platforms are deep below ground, so they can be accessed by elevator and escalator.
Taking the Circle, Hammersmith & City and Metropolitan Lines:
These three lines all share a separate part of the Underground station, which is level with the main station concourse.
As a consequence of this the eastbound platform used by all three lines has step-free access to and from the mainline station; and the Underground trains from Paddington and Baker Street and Kings Cross, St Pancras and Farringdon all arrive here.
The Circle trains heading to:
Though the Circle Line trains only usually depart every 12 minutes and they can be a tad slow; they initially heading east before turning to the west.
Therefore if you don't have heavy luggage it can be quicker to take the westbound Central Line and make connections.
The quickest route to Waterloo is to take the Central Line to Bank and connect there for the Waterloo and City line (except on Sundays).
For Victoria the best option is to make the connection into the southbound Victoria line at Oxford Circus, while the quickest route to South Kensington is usually to connect at Holborn into a westbound Piccadilly line train.
In contrast to the eastbound platform, the westbound platform used by the Circle, Hammersmith & City and Metropolitan Lines can only be accessed by stairs.
Any train from this platform will stop at Baker Street and Kings Cross, St Pancras though the easier step-free route from Liverpool Street is to take the Elizabeth Line to Farrindgon and connect there for a northbound Thameslink train.
Not only do the Circle, Hammersmith & City and Metropolitan Lines share platforms, the trains also look identical, so take care to check the names of the lines and the destinations, which will be on the side of the trains.
By bus:
Liverpool Street has a bus station up at street level by platform 1, so if you take a bus to and from here, you won't have to navigate the streetscape around the station.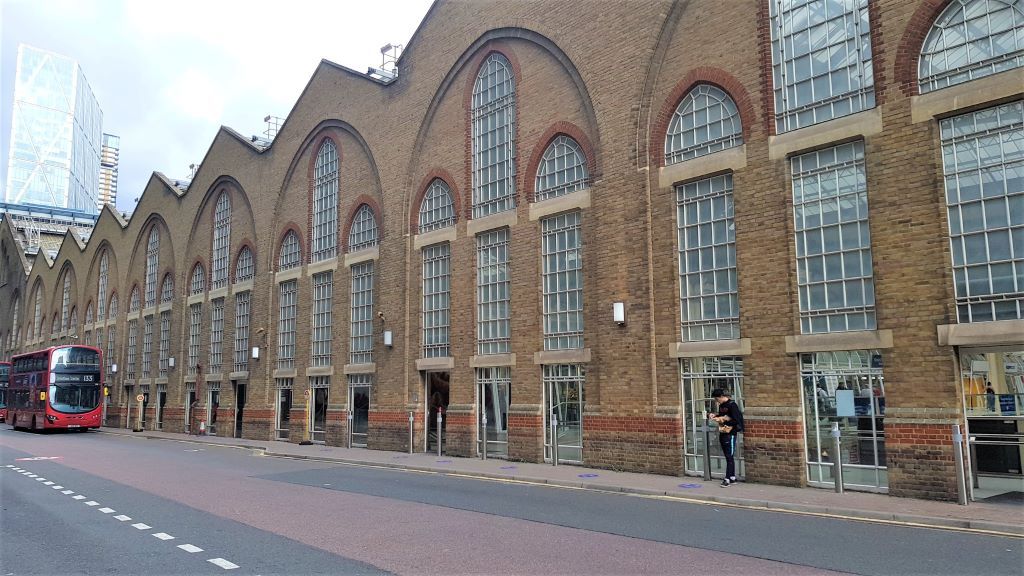 Bus route/line 11 departs from stop C and connects Liverpool Street to St Pauls Cathedral, the Strand for Covent Garden and Charing Cross station, Whitehall, Westminster and Victoria; it's a fabulous bus ride.
Route/line 133 departs from stop D and goes to London Bridge station and Borough Market.