If you'll be on a train heading to Charing Cross and travelling on to Euston, King's Cross or St.Pancras you'll have and easier and faster cross-London transfer if you leave the train at London Bridge station and make the connection there instead.
This also applies if you will be heading to Liverpool Street.
Charing Cross to Euston
Northbound trains on the Northern Line can take you from Charing Cross to Euston, but all trains to Charing Cross will have called at London Bridge, so making the transfer there for other Northern line services to Euston is a quicker option.
to King's Cross and St Pancras (from London Bridge)
London Bridge is also directly connected to Kings Cross and St Pancras by the Northern line of the Underground.
Though if you have luggage etc, or would rather avoid squeezing on to the Underground, which won't be air-conditioned, then taking a Thameslink train to St Pancras from London Bridge is a better option; King's Cross is then literally across the street from St Pancras.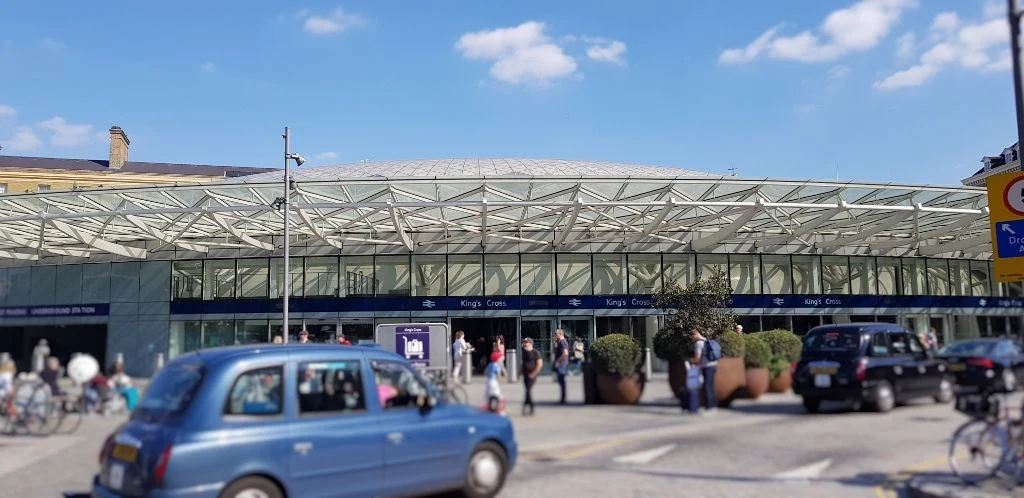 to Liverpool Street
Liverpool Street and London Bridge stations are both on the eastern edge of the central London area, so despite Embankment underground station, which is adjacent to Charing Cross, having a direct link to Liverpool Street by the Circle line, the quicker option is to leave trains heading to Charing Cross at London Bridge.
Bus rotes 149 and 388 link the upper concourse at London Bridge to Liverpool Street station.
Or if you happen to be on a train to Cannon Street station, you can take an eastbound Circle line train from there to Liverpool Street, though accessing the the exit from Liverpool Street will involve going up and over a footbridge.
Though a new route from London Bridge to Liverpool Street, which is entirely step-free, is to take a Thameslink train to Farringdon and connect there for the eastbound Elizabeth line, there are elevators which provide access from and to the trains at London Bridge, Farringdon and Liverpool Street stations.
Avoid taking the Underground and connecting between the Northern and Central lines at Bank, because at that station the two Underground lines are relatively distant from each other.
Charing Cross to Paddington and Marylebone
The Bakerloo line is particularly distant from the entrance/ticket hall of Charing Cross Underground station, because the Bakerloo line station was originally entirely separate.
So the transfer at Charing Cross between stepping off a mainline train and being on the Bakerloo platform takes around five minutes.
So if you will be heading to Marylebone and Paddington stations, the recommended option is to connect into the northbound Jubilee line at Waterloo East station instead.
All trains heading to Charing Cross will call at Waterloo East and there are stairs by the rear of the trains that lead down to Southwark station on the Jubilee line.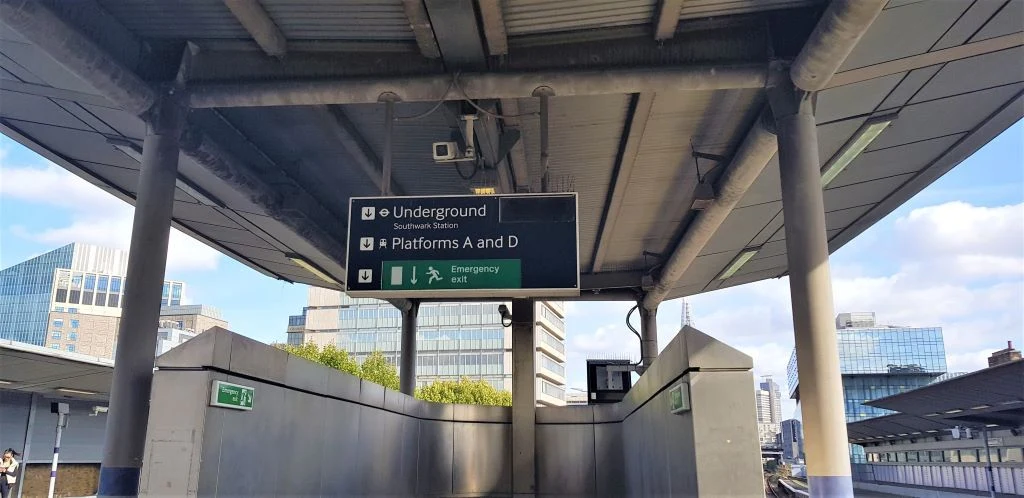 Then at Baker Street station, a simple as can be level connection is available to northbound Bakerloo line trains.
Both Marylebone and Paddington are on the Bakerloo line.
Making this connection into the Jubilee line, using a combination of Waterloo East and Southwark stations, is simpler than making the connection into the Jubilee line at London Bridge.