What makes most of these journeys that we've singled out epic is the landscapes that they pass through and this journey is no different.
Although you won't see any exceptional sights through the windows on the journey between Malaga and Barcelona, instead what this journey offers is hour after hour of views that run way into the distance from both sides of the train.
The countryside in central Spain often has an un-worldly quality, but it's the fact that you will be racing across it for more than four hours in excess of 280 km/h, that gives this journey its wow factor - this is Europe's ultimate high speed train journey!
There are also direct trains between Sevilla and Barcelona, but the high speed line between Malaga and Cordoba is arguably the most spectacular of those that have been constructed in Spain
Shortly after departure from Malaga the train sweeps across the Guadalhorce Viaduct with stunning views down on the river valley below - though as can be seen I happened to travel across the viaduct in stormy weather.
And here's a image captured of a train crossing the viaduct, taken on a train journey from Malaga to Algeciras.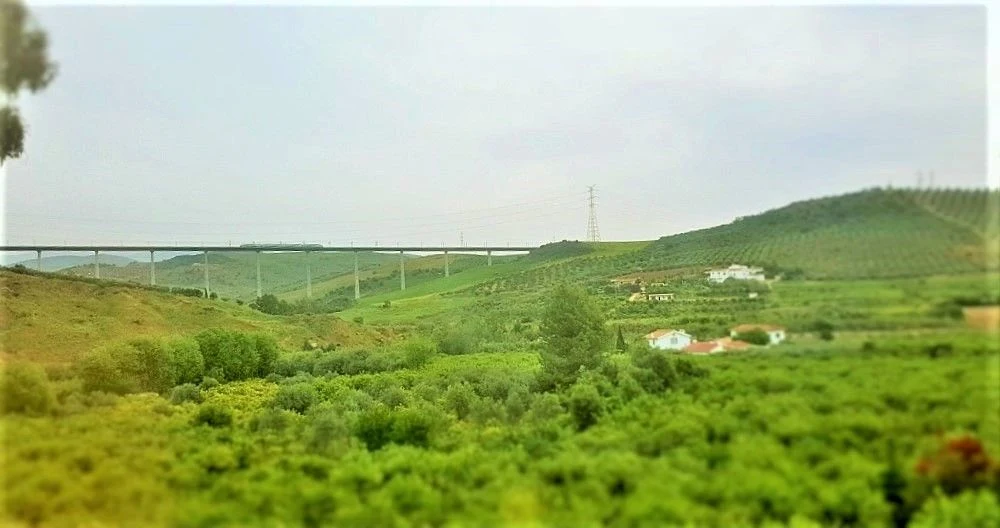 Between Malaga and Cordoba most of the line is in tunnels, but keep your eyes open, as the train crosses a series of other viaducts between them, all of which offer fabulous views!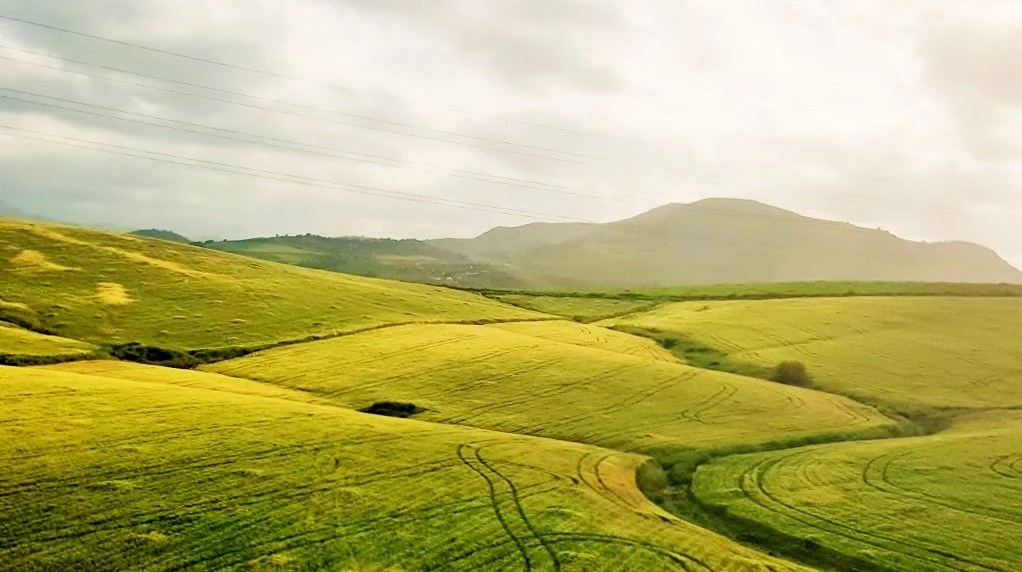 It's these views over the Sierra Nevada mountains between Malaga and Cordoba that makes this journey more exceptional than the high speed journey between Seville and Barcelona.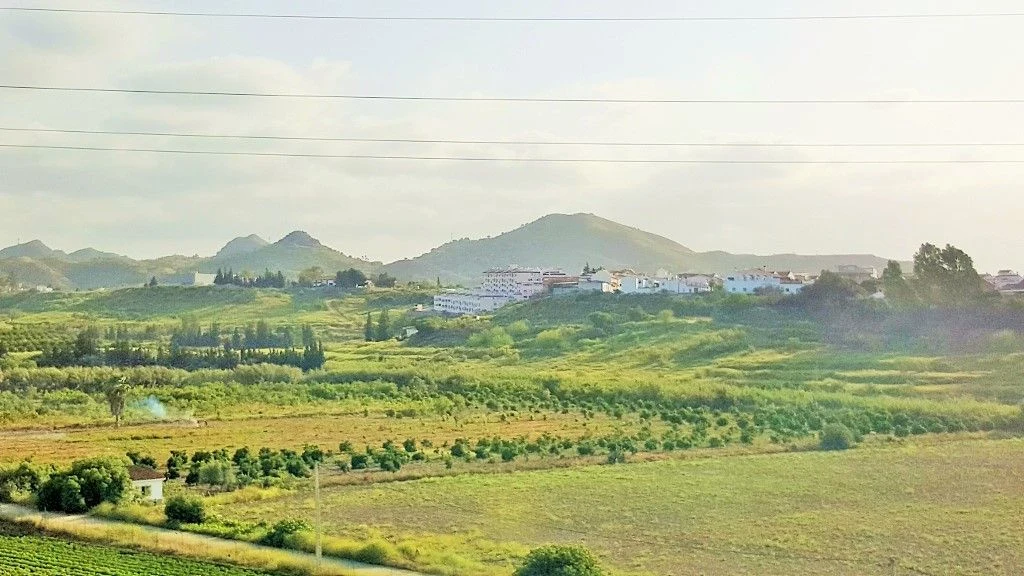 After departure from Cordoba the train races across an arid landscape towards the Spanish capital on the line shared with the Sevilla - Madrid trains and the two views below were captured on this part of the journey.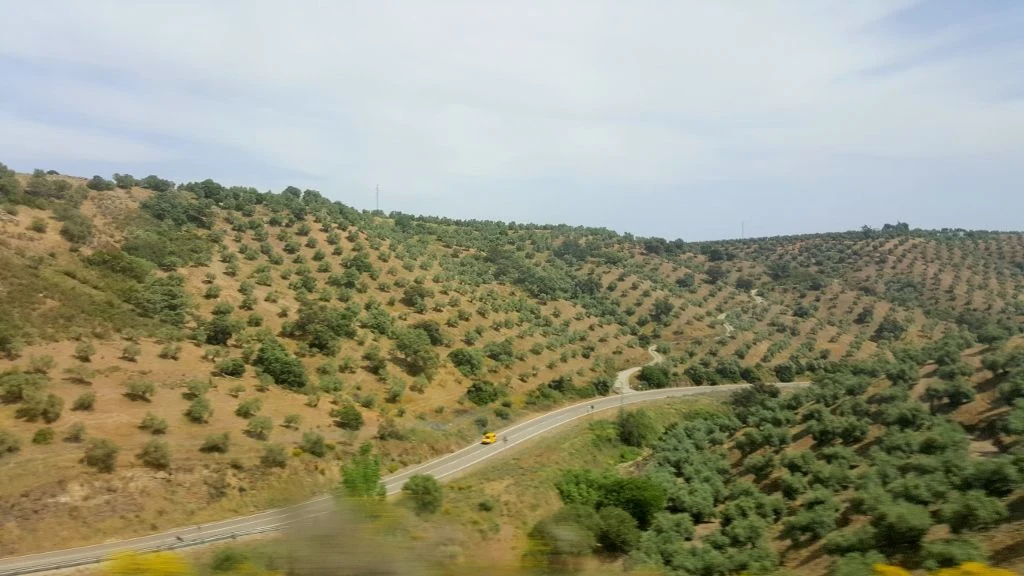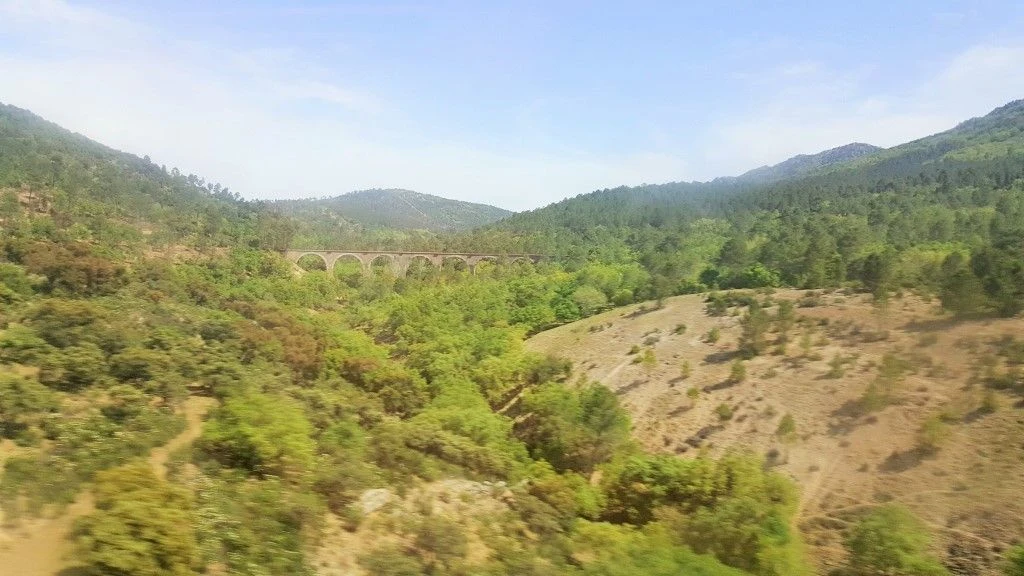 Journeys by high speed train between Malaga (or Seville) and Madrid AND those between Barcelona and Madrid showcase high speed train travel at its finest, but what makes THIS journey exceptionally fabulous is that it combines these two routes.
On the outskirts of Madrid a series of junction allows the trains on this journey to switch from the Malaga/Seville - Madrid high speed line to the Madrid - Barcelona high speed route.
There's a very good chance that you will experience the journey on a clear day and when the weather is fine, you can see for miles from either side of the train virtually all the way to Barcelona.
These four views below showcase what's special about this journey - the sweeping vistas across the landscape!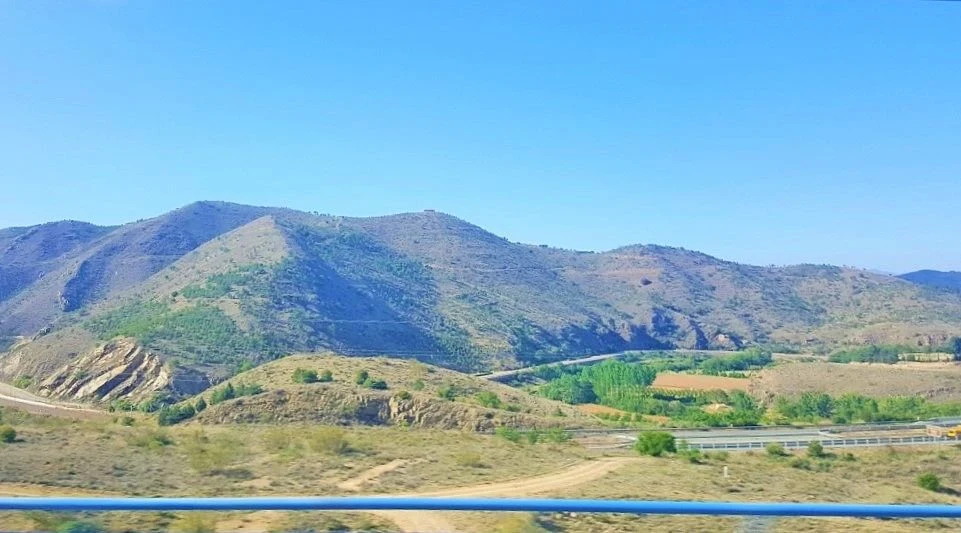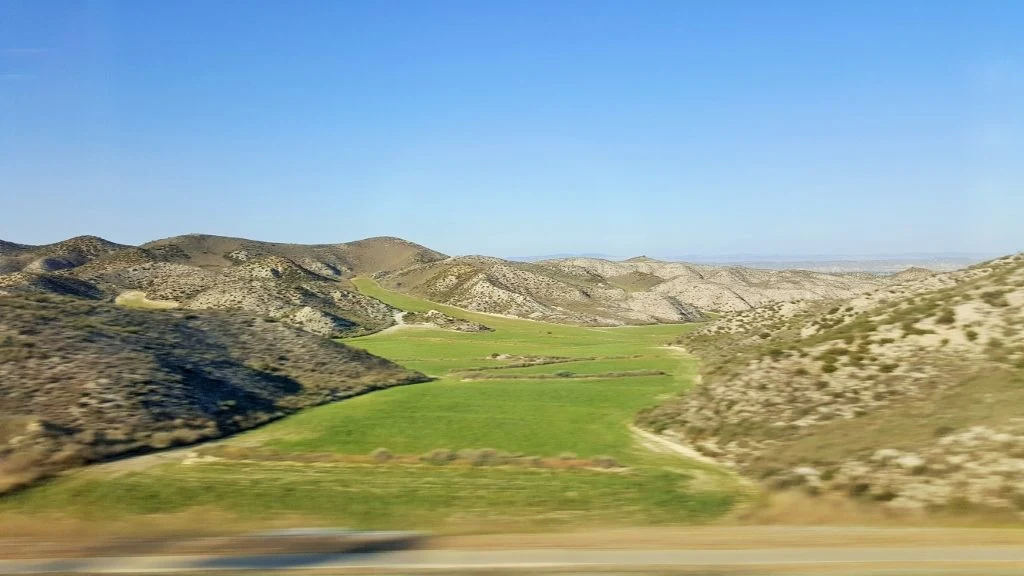 East of Zaragoza the train will race across a particularly other worldly landscape.