The most spectacular part of the Paris to Torino/Turin journey is that between Chambéry and the other side of the Italian border at Susa; which is the railway on either side of the through the Mont Cenis tunnel.
Initially the train will be travelling over the southern end of the Culoz - Modane railway and then once it crosses the border it becomes the Modane to Turin railway.
Around 25 mins after departing from Chambery the train passes through Aiguebelle and between there and the tunnel at Modane the railway shares a valley with an autoroute.
The image below is typical of the views that can be seen to the north and south of the town named La Chambre.
The railway twists and turns through a pass in the mountains, with the mountains rising up on either side of the train.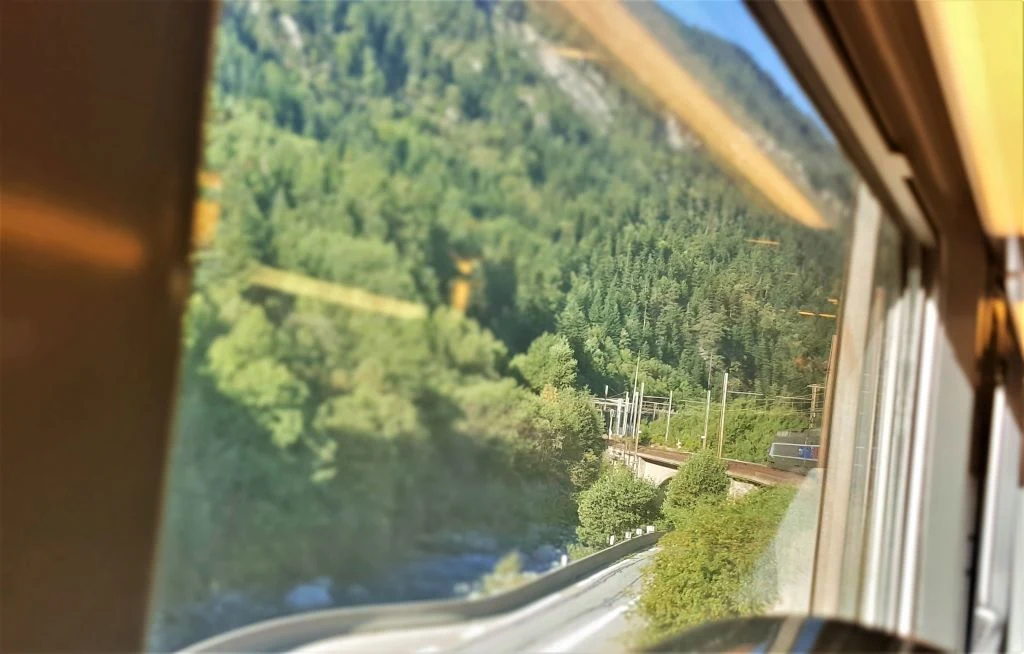 The valley narrows into a shallow gorge between St Jean and Modane and the views are often obscured by the autroute, but this view below was captured on the left just as the train passes through the village named Saint Michel.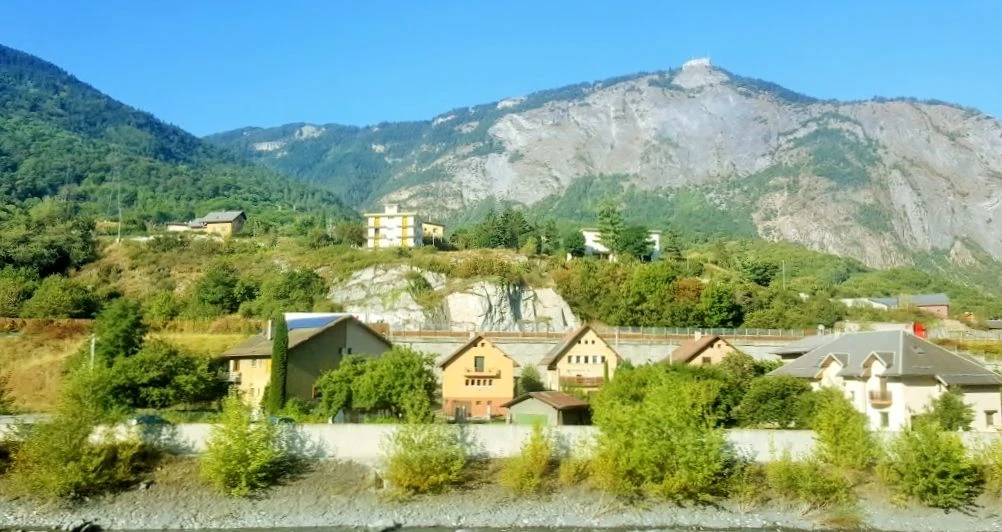 Then just prior to the train entering theMont Cenis Tunnel, this is the view to the left when travelling south, over Modane.