Barcelona Sants is a contender for Europe's most bizarre major station, despite the part of the station used by the trains being buried underground, it doesn't occupy a city centre location; so if you'll want to access any of the tourist sites in the city from Sants station you'll need to use its public transport connections.
Sants station is underground because trains use a tunnel to cross the city centre and the regional 'Rodalies' trains use other stations located along this tunnel, the Placa de Catalunya station is located at the top of the Ramblas, the tree-lined pedestrian street which runs through the heart of the city.
But most of the long-distance trains to and from Barcelona only use Sants station, the AVE train I'd just taken from Girona had passed through Placa de Catlayuna station without calling at it.
Though what can be worth being aware of when travelling around Europe by train, is that when arriving at a main station in the city, it can be a good idea to be open to the possibility that you won't have to take a metro/subway, or taxi, on to your final destination.
Other cities that have central stations not used by long-distance trains include Berlin, Frankfurt, London, Madrid, Munchen, Paris and Zurich (and Bruxelles if you arrive on an international high speed train), though you may have to travel back to a station you have just passed through.
I wanted to head for Las Ramblas, but after studying the Barcelona Metro map and cross referencing it with Google Maps and looking up the journey on CityMapper, I figured out that taking the Metro was my best option.
Many metro maps can resemble bowls of spaghetti, but the system in Barcelona, with its looping lines is particularly extraordinary, so as consequence it's worth checking whether taking a local 'Rodalies' train would be a better option.
For example, Barcelona's beautiful Franca station used by some of the Rodalies trains is as close to the city's beach as Barcelonetta metro station.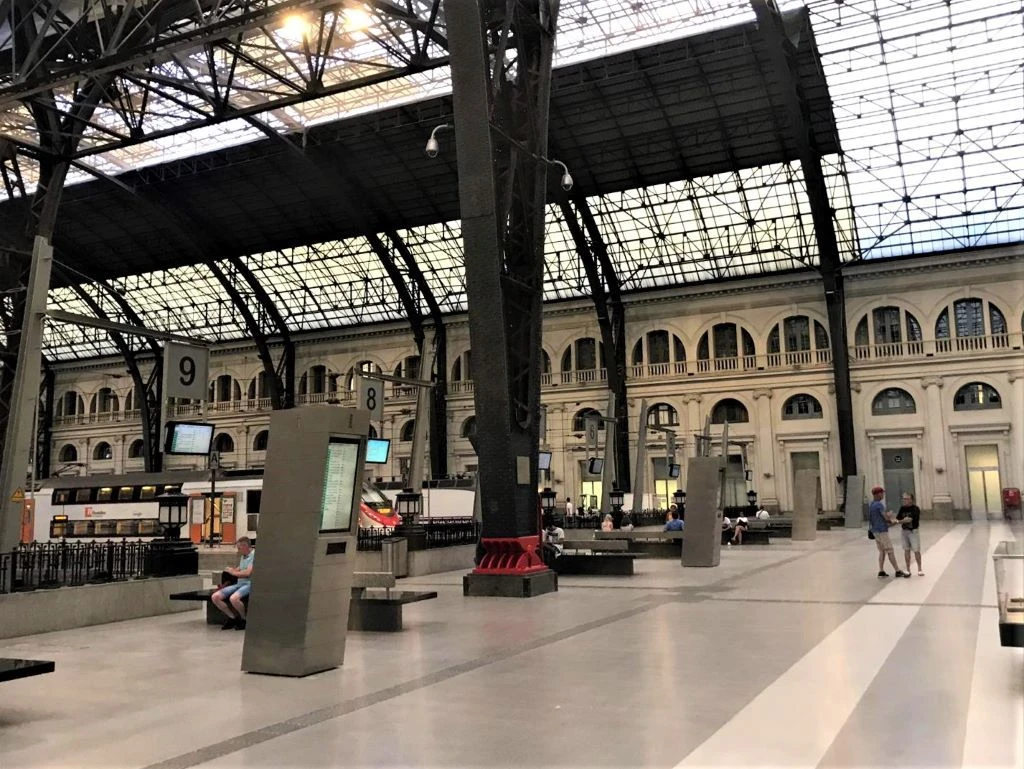 and heading to it by the Rodalies trains from Sants avoids the need to make a transfer between lines on the Metro.
Place de Catalunya station is a one station hop by Rodalies trains, but it's a seven station ride from Sants on Metro line 3.
Despite line 3, being one of only two Metro Lines which serve Sants station, the other is Line 5 which connects Sants to the Sagrada Familia, what I was now discovering is that the part of the station used by Line 3 is a long, long walk from the main concourse.
Time it right and you could be stepping off a Rodalies train at Placa de Catalunya before you'd have even stepped on to the platform that the Line 3 trains depart from.
Line 3 took me to Liceu station, steps away from the Boqueira food market, where I enjoyed a brunch of tapas.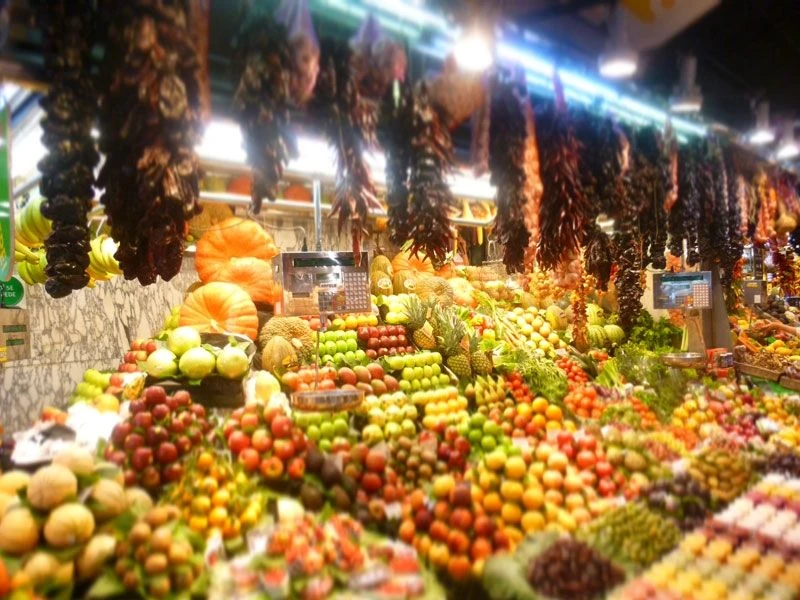 I made sure I was back at Sants station 45 minutes before my train left for Madrid, as I wanted to allow time to pick up my bags from the left luggage office and 'check-in' for the train.
The left luggage facility at Barcelona Sants operates similarly to those I'd encountered in France, an attendant screens the bags and then you collect them and take them to a coin-operated locker.
If you have hand luggage on you when you return to collect your bags, this will also need to be handed to the attendant for screening prior to being allowed to access the locker, so having observed these complications when depositing my suitcase, I'd factored in some contingency time.