Step One: Walk ahead to the front of the train and exit on to the main concourse (the only exit from the platform/voies).
Many TGV trains that arrive at Montparnasse can be 20 coaches long, so if your reserved seat is towards the rear of such a train, it will take more than 5 mins before you step on to the main concourse at the station.
Step Two: When you have reached the concourse (where the main departure board will be hanging from the roof), keep going ahead of you until you are in the Hall 1 area of the station.
You will see two banks of escalators and stairs, both of which connect this Hall 1 to the entrance to the Metro station, which is located two levels below.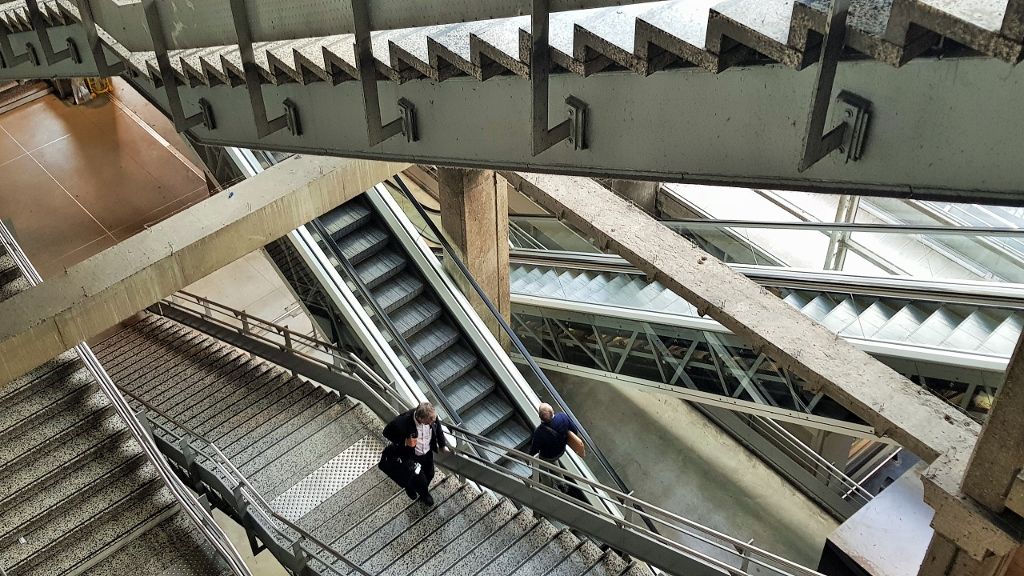 Though a tad annoyingly both escalators can be switched so that they don't allow people to descend.
When that is the case and you have luggage it can be worth seeking out the somewhat hidden lifts/ascenseurs.
Step Three: The Metro station is located at the foot of the atrium which houses these stairs and escalators.
When you have reached the foot of this atrium, there are a few steps UP to the Metro entrance.
Step Four: Buy a ticket at the counter or machines - the machines have excellent English translation, but look out for the easy to miss 'confirm your purchase' button.
(Your end-2-end train journey ticket will not include the Metro).
Step Five: The Line 4 trains depart from the part of Montparnasse – Bienvenüe metro station that is located furthest away from the entrance to the Metro.
The longest passage way between the entrance and Line 4 houses a travellator.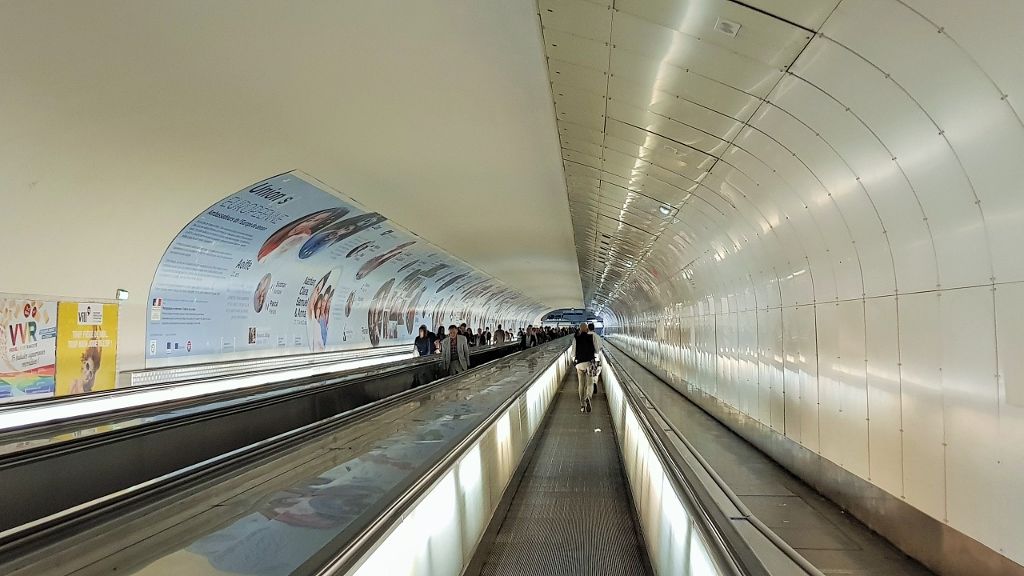 At the end of the travellator look out for the Line 4 signs to trains heading to **Porte de Clignancort, don't follow the signs for trains heading to Marie de Montrouge.
You will need to go down a set of stairs to access the platform/voie which the trains heading to Porte de Clignancort will depart from; there is no escalator or lift access.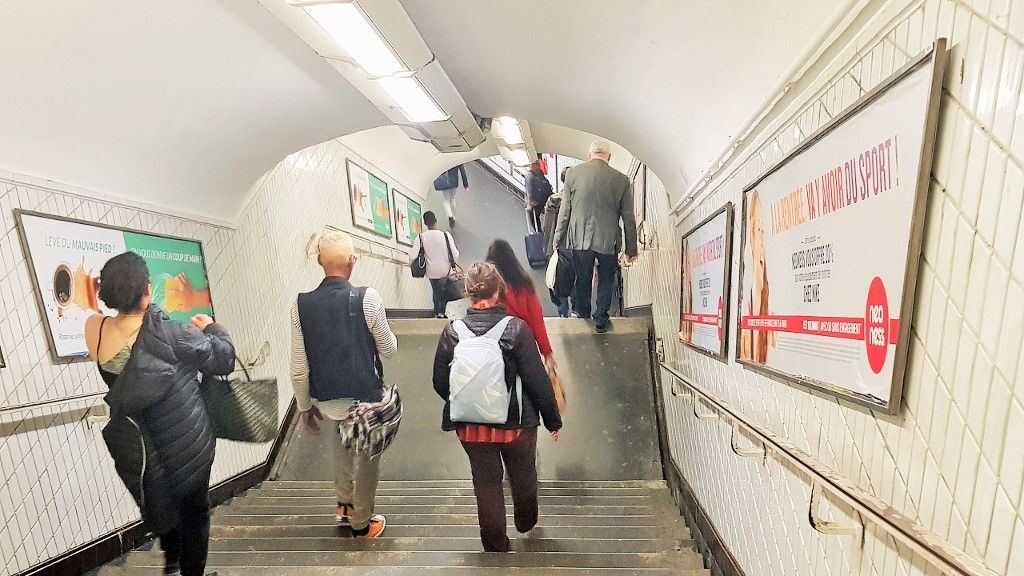 Step Six: On arrival at Gare DU Nord you will have to use a short flight of stairs, located towards the front of the train, to access the exit from the Metro.You will exit into an atrium, pictured below, from where you will see the main concourse at the Gare Du Nord above you.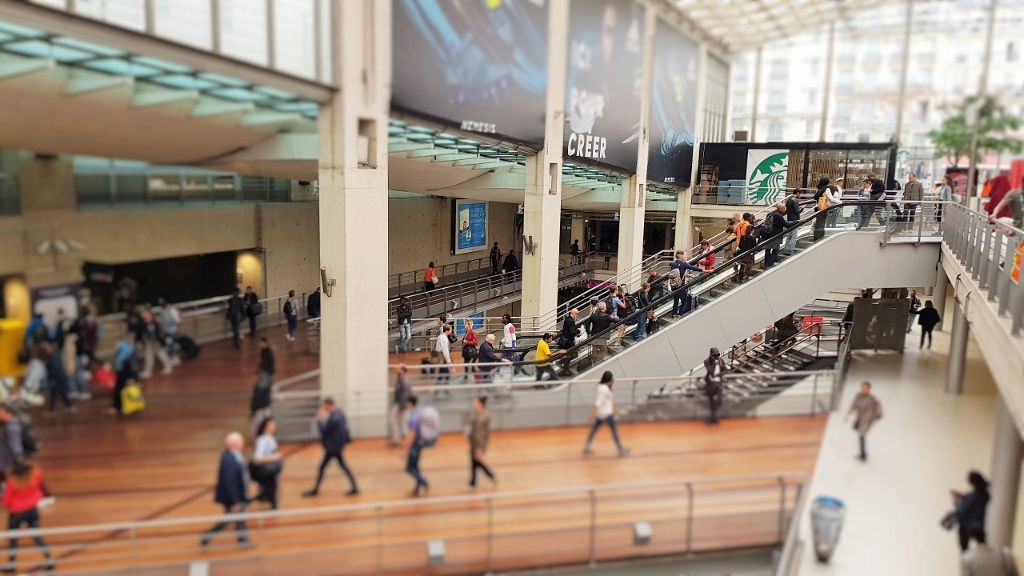 In this view taken from above, the exit from the Metro station is in the far left corner, to the right of the blue poster - the escalator in the middle of the picture is the main link up to the main departure concourse.
Take the escalators or lifts up to the main concourse, where the trains will be lined up at their respective voies/platforms over to the right.
Then walk ahead of you to access the part of the concourse adjacent to where the TGVs and Thalys trains depart from.