All of the four Underground lines which serve Waterloo, the Bakerloo, Jubilee Northern and the Waterloo and City lines, are deep-level tube lines.
So the connections on to other central London stations are somewhat compromised, with taking a bus from Waterloo often being an easier option.
There are three entrances to the Underground station on the main concourse, that opposite platforms 4 -5 is the quickest route to the Jubilee Line.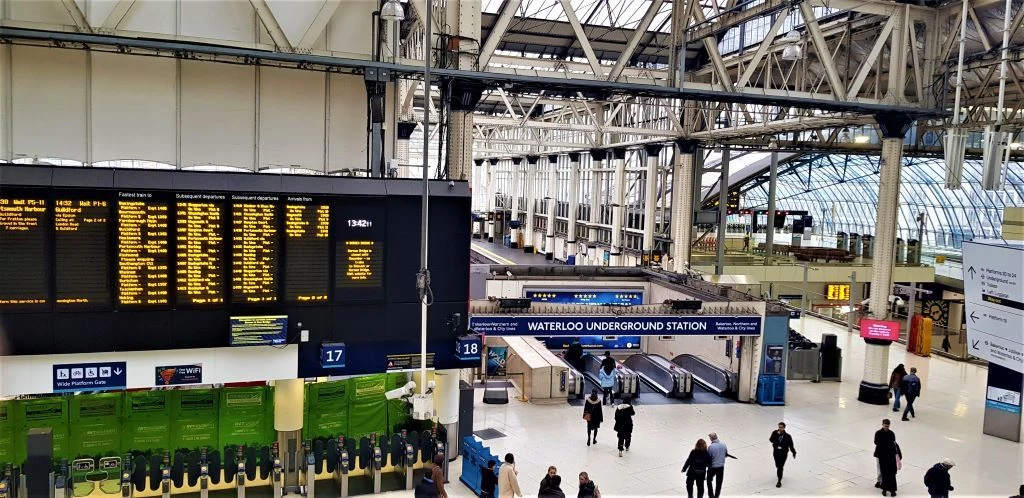 The shortest route from the concourse to the Bakerloo and Northern lines, is to use the entrance to the Underground which is beside the entrance on the concourse to platform (track) 17, which is pictured above.
By platform 4 and 5 on the concourse is this alternative route to all four of the Underground lines, which serve Waterloo.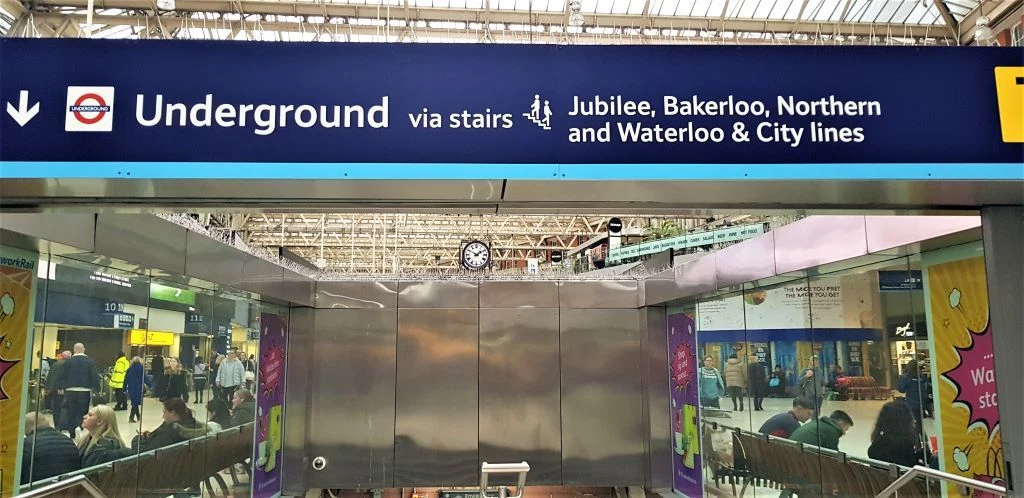 It provides the quickest access from this side of the station to the Waterloo and City line, which on Mondays to Saturdays provides a one-stop hop to Bank station, but avoid it if you'll be taking the other lines, becasue it isn't a short-cut.
Something also worth being aware of is that step-free access is available to the Bakerloo, Jubilee and Waterloo & City lines, but the platforms that the Northern line trains use can only be accessed by using a short flight of stairs.