If you don't have heavy luggage:
Head to the the part of the Underground station at King's Cross and St Pancras used by both the Circle and Hammersmith & City lines and take an eastbound train to Paddington, these trains will be heading to Hammersmith.
These Underground lines can be accessed by lift (elevator), but in St Pancras, if you arrive by the EMR or Southeastern trains, the access to them is at the opposite end of the station
Then at Paddington, the Underground station used by these lines, is some distance from the main concourse, where most of the station facilities at Paddington are located.
Also the short-cut route from Circle and Hammersmith & City lines to all of the main line departures from Paddington, involves walking down staircases, one of which is pictured below.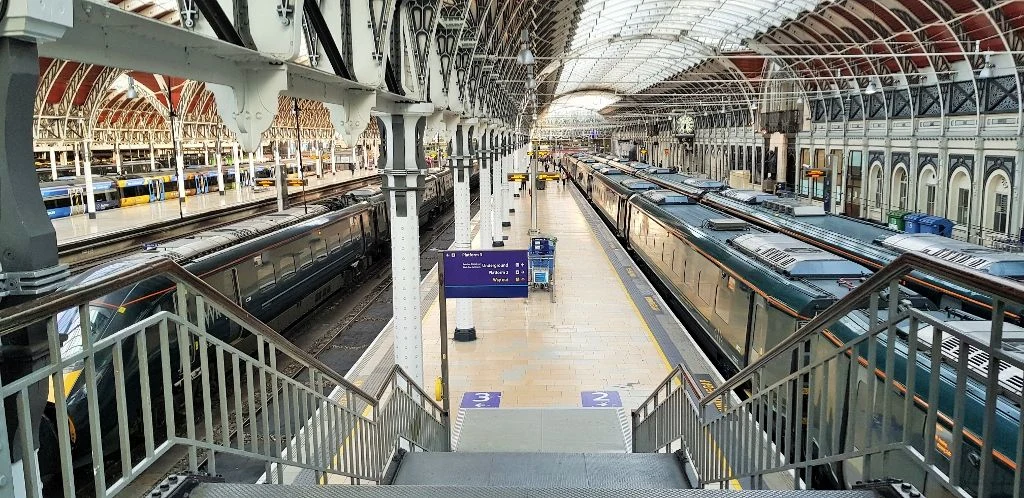 If you do have heavy luggage
This route involves a transfer but the step-free access to and from the mainline trains is shorter at all stations in comparison to the transfer from and to the Circle and the Hammersmith & City line trains,
(1) From King's Cross:
Use the exit from King's Cross on to Pancras Road, which leads off from the main concourse on the opposite side to the departure boards, you'll then see the entrance to St Pancras just across the street.

Once you have entered St Pancras International go straight ahead and you will then see the entrance to the part of the station, used by Thameslink trains, over to the right, on the other side of a ticket desk.
(2) From St Pancras:
Elevators and relatively short escalators are available down to the platform/track used by the southbound Thameslink trains, which is platform A.
Up to 16 trains per hour now depart from platform A for a one station hop to Farringdon and at that station, on the southbound platform, there are lifts / elevators down to the Elizabeth line.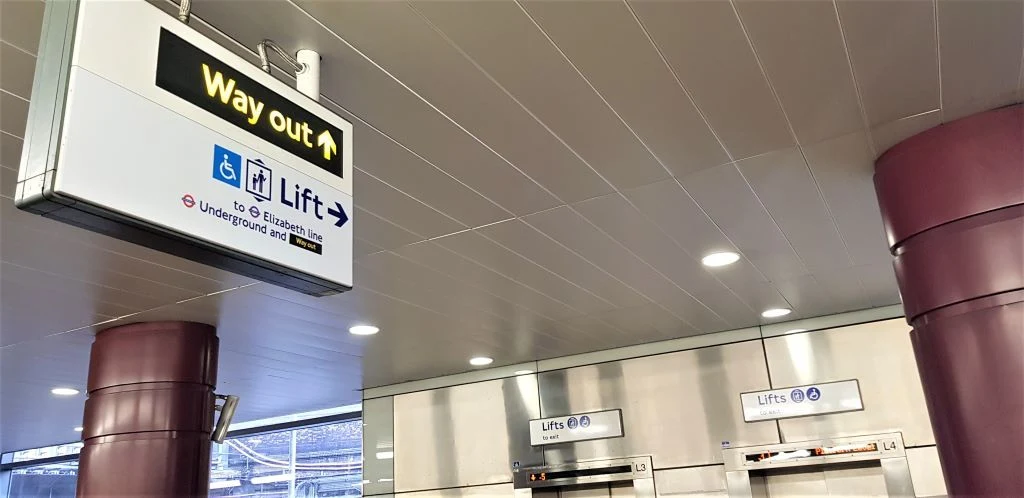 They are by the front of the trains; the signs above the lift doors state that they go to the exit, but they do also go to the Elizabeth line.
All westbound Elizabeth line trains will go to Paddington where the Elizabeth line is adjacent to the main concourse and both lifts and escalators are available up to the main station.