(1) The reservation fees/supplementary charge is cheaper in the winter compared to the summer.
(2) Connections to Swiss mainline SBB trains are available at Brig, Visp and Chur - SBB trains from Basel and from Zurich operate to Chur.
Brig and Visp stations are served by trains from many Swiss cities including Basel, Bern, Geneva, Lausanne and Zurich.
EC trains also provide a direct service between both Brig and Visp and Milan.
(3) Optional quality meals are served from the restaurant car on the trains to passenger's seats in both 1st and 2nd class, but meals are only served to passengers who have requested meals prior to boarding.
Meals can be added to a booking on the website - so the ticket prices therefore do NOT include the price of meals.
A snack bar is available to passengers who do not want a hot meal or have not reserved a meal prior to boarding.
(4) The train will reverse direction on departure from Chur station.
(5) The journey between St Moritz and Zermatt has five distinct sections:
St Moritz to Chur
On the Albula Railway, including the famous Landwasser Viaduct, but it is not the only viaduct on this twisting part of the route – sit on the left facing backwards for the best views of the viaduct (when travelling in this direction)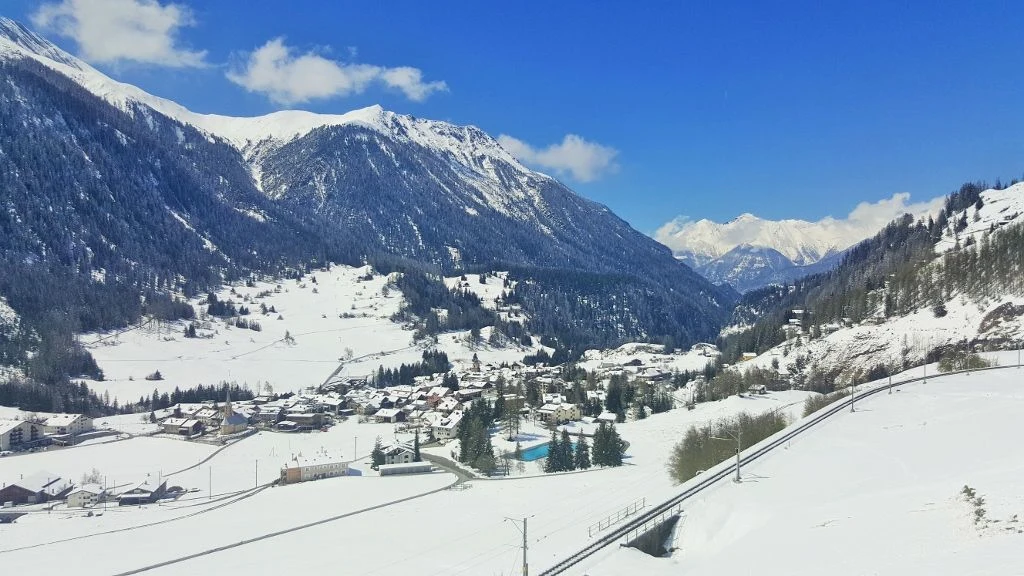 Chur to Andermatt
As the train approaches Andermatt it climbs to the highest past of the route at Oberalp, with spectacular views over the Oberalpsee and down into the valley from the left of the train; the train will have reversed direction in Chur.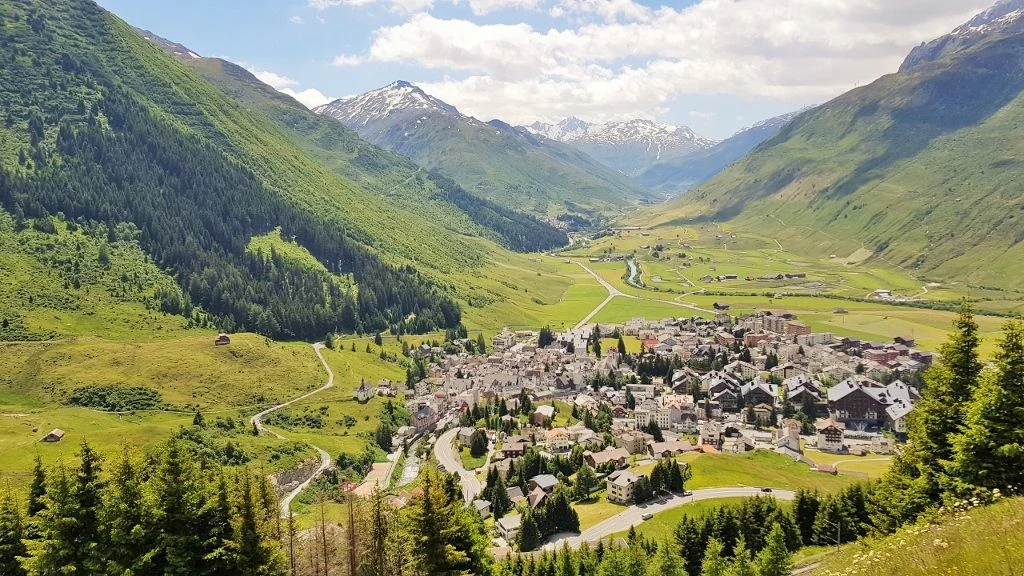 Andermatt to Brig
This section of the route used to take a spectacular path across the Furka Pass, but the line was blocked by snow too often; hence the train now travels under the pass in a tunnel.
As a result this section of the route is now pretty, rather than jaw-droppingly incredible.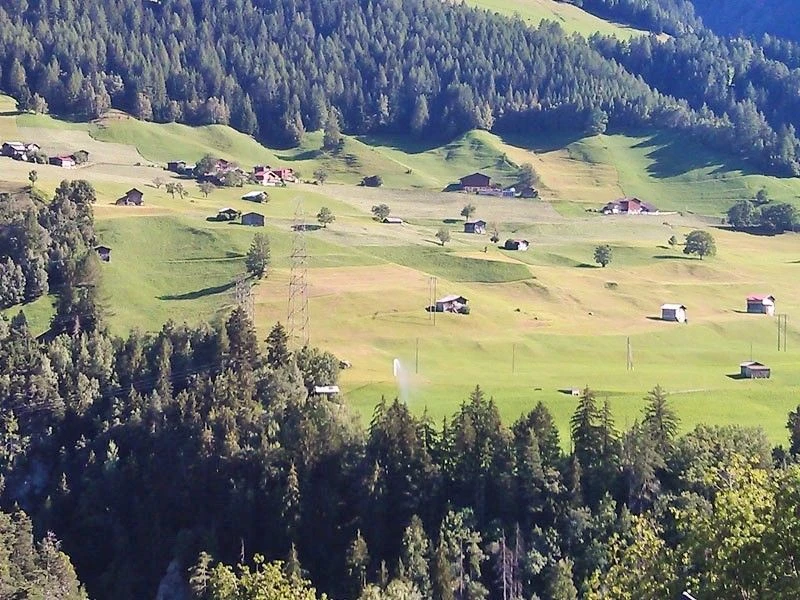 Brig to Visp
Between these stations the route runs parallel to a mainline operated by SBB and there is a more urban, less spectacular flavour here, though the views from the right of the train, of the valley walls towering above, have their moments.
Visp to Zermatt:
As the train ascends the valley the views are incredible from either side of the train.