If you want to travel by a Ouigo train service, or are considering it, it can be worth paying attention to:
Despite all Ouigo trains being 2nd/Seconde class only, there is now a choice of tickets available for journeys by these services, with one 'fare' always being more expensive than the other.
The Offre Essentiel tickets are always cheaper; and that's because...
...the 'Offre Ouigo' tickets also include:
double the more limited luggage allowance, which is available on Ouigo trains
have priority boarding (the equivalent of a check-in is required when taking a Ouigo)
complimentary selection of specific seats.
These 'Show Details' links give more info re: what's included with each of these two types of ticket, but you'll also need to click them to access the terms and conditions at this stage of the purchase path - another opportunity to do so will be available pre-payment.
Also note that beneath the ticket info, a guide is available showing the details of a journey, though you'll need to scroll to see the complete version.
Before committing to a Ouigo ticket it can be a particularly a good idea to look up their terms and conditions; though they're the same for both types of tickets.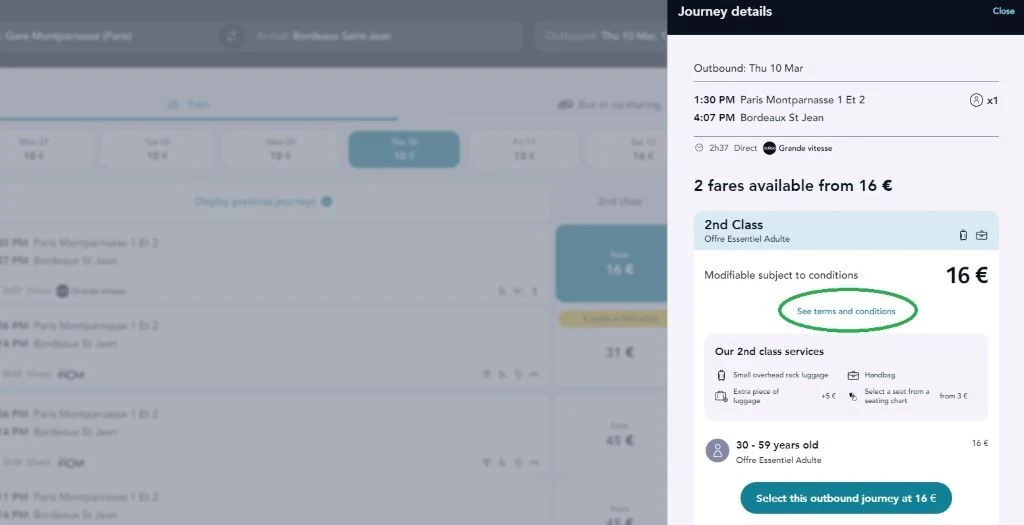 Despite being wholly 2nd class, there is a wide variety of seat configurations on Ouigo trains, from 3 in a row arrangements, as per typical economy class configurations on airlines, to 'solos' with no seat beside them; also some seats are at tables and only certain seats have power sockets.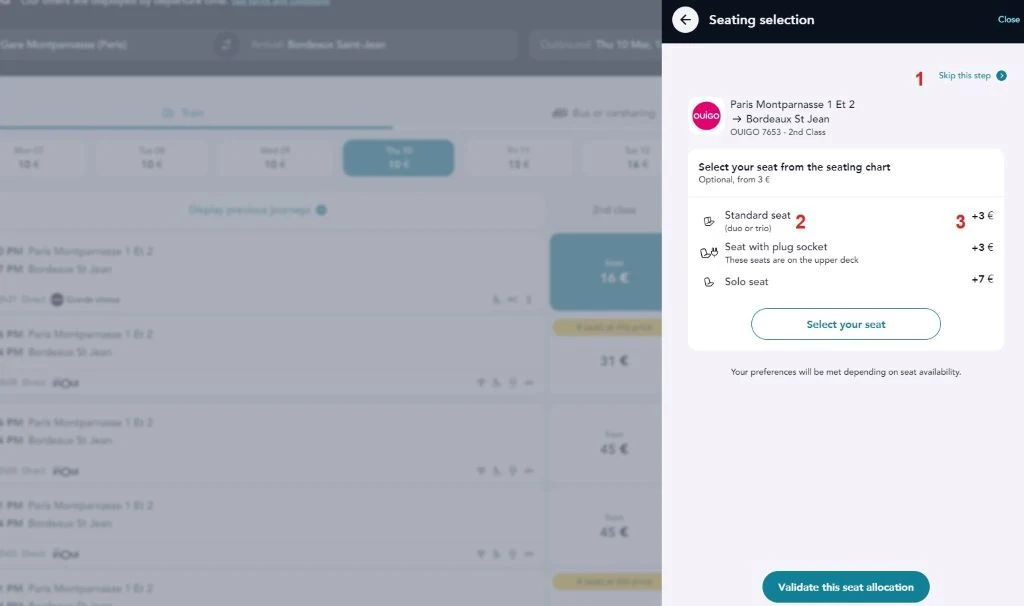 So when booking the cheaper Offre Essentiel tickets it can be worth paying attention to the optional seat selection step, shown above.
With this type of ticket the seat selection is an additional cost, so you can opt to skip this step
The type of seat is summarised, though what isn't made clear here;
is the solo seats are all on the lower deck
a few of the solo seats have tables, but most don't
some of standard seats have tables, but they cost the same price.
The additional costs of each type of seat is made clear; though these costs are covered by the price of the Offre Adulte tickets, so particularly keep that in mind if you're considering the more expensive solo seats.
You can take a look at the seating plan prior to paying these charges.
Because the seat selection is included as part of the Offre Adulte ticket package, you will see a different layout when booking this type of ticket.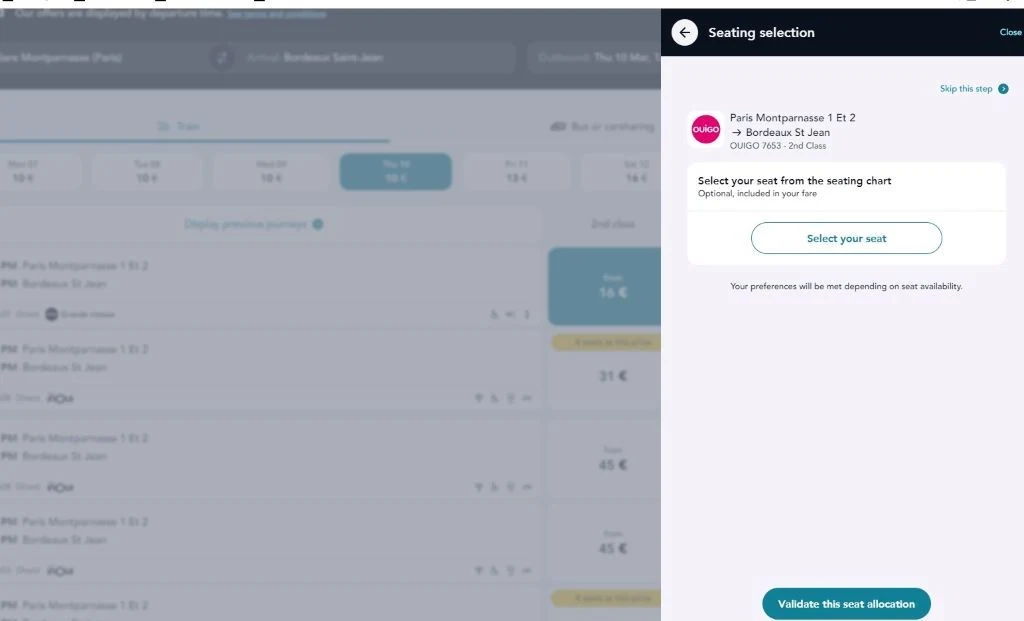 So take care to not to rush at the skip this step button, even if you're in a hurry it will take less than a minute to find a window or table seat.