Along with some of the most beautiful journeys in Europe, this suggested routing enables you to visit the most spectacular cities of northern Europe, by taking as few trains as possible.
Taking the minimum number of trains means that additional reservation fees can't be avoided, but despite that, using rail passes can be good value on this itinerary - even compared to the hassle of tracking down the cheapest possible prices for each journey.
The itinerary is also a continuous loop, so you can follow this itinerary if you want the start and finish point of your entire trip, to be in any of the cities where each day concludes.
The specific departure and arrival times of the included trains will be confirmed after the next pan-European rail timetable on December 11th, until then they are a guide and will need to be checked locally.
OR our Concierge rail travel planning service, could help you plan a similar itinerary.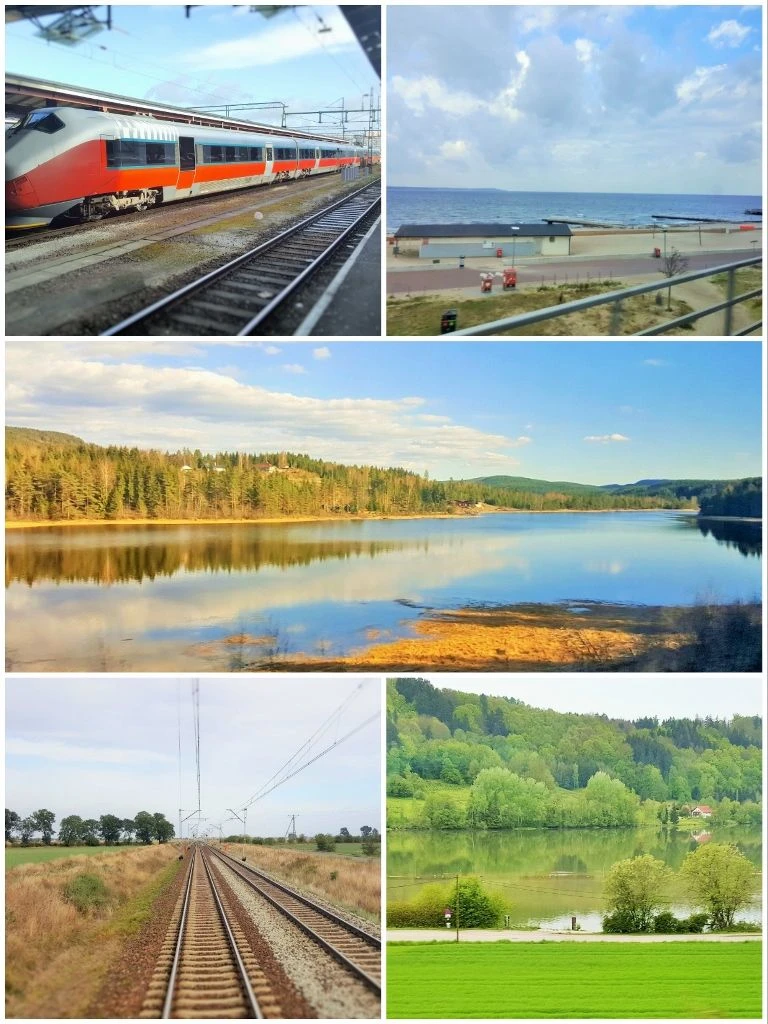 The required rail pass:
If you use a 10 days of travel within two months InterRail Global Pass OR a 10 days within 2 months Eurail Global Pass you can take breaks between your days of train travel.
You can then spend some time in some fabulous destinations including Hamburg, Oslo, Stockholm, Berlin, Warsaw, Prague and Vienna.
From and to Amsterdam:
This rail pass itinerary starts and finishes in Amsterdam, which has three ticks in the box:
(1) Amsterdam is served by ICE trains from Germany, on which no rail pass reservations are required, and trains from Belgium and Paris.
So an easy option is to use purchase a rail pass valid for 15 days of travel, so that you can use these additional five days of travel to travel to and from Amsterdam by train.
(2) It's also a budget airline destination - after all you don't have to take a train from/to Amsterdam
(3) Amsterdam has direct flights from destinations outside Europe; so ideal if you'll be flying into the continent, to use a Eurail Pass.
Schiphol Airport has easy train connections to Amsterdam city centre, but don't use your rail pass for these trains.
Managing Luggage:
The suggested routing also loops back through Hamburg on Day 6, so an option is to deposit some of your bags there and travel lighter through Scandinavia – and then pick them up on the way to Berlin.