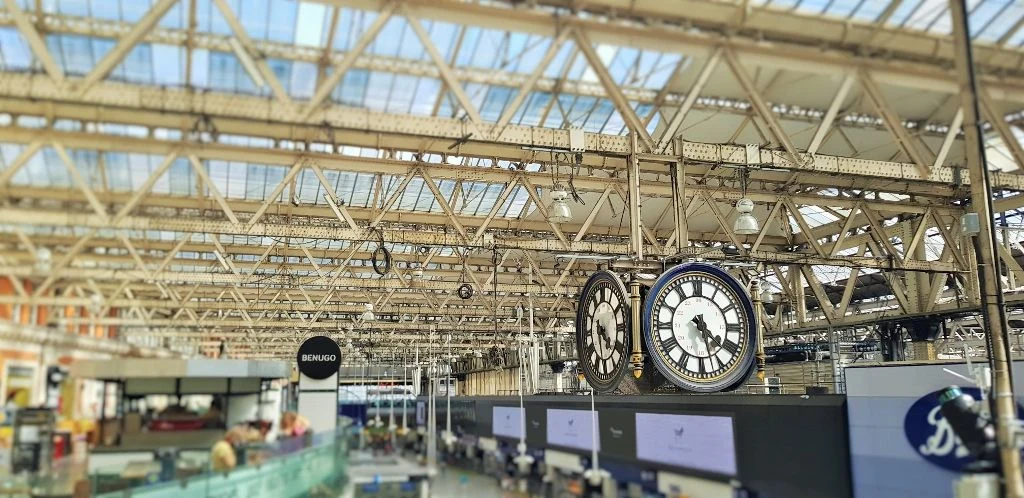 This nugget ofadvice also isn't exclusive to rail pass users, but it's the one thing that has tripped me up time and time again when following a rail pass itinerary.
When having bought train specific tickets for a journey, I'm the type of person who aims to be at a station an hour before – just in case.
However, when I have a rail pass in my hand, it's too easy to assume that getting to the station and boarding the train won't be a problem – when in holiday mode that extra 15 mins in bed can be very tempting when the station is a 10 min walk away.
But I have ended up running for a train - and just making it on time when:
I got confused about how to pay for a coffee.
The information on a departure screen had the wrong destination on it.
Blithely assuming that the scrolling text on the departure screen, which wasn't in English, could be ignored.
The tram I was taking to the station got stuck in a tram jam.
Initially heading off in the wrong direction away from the station on the metro/subway – that's happened more than once.
A lorry had hit a railway bridge so there were no trains on the line I was planning to take to the station
Works on a tram line meant that the tram I was on was stopped short of a station
…you get the idea.
So aim to be at large stations around 30 mins before your train departs – allow more than 30 mins if you want to grab a coffee or breakfast.
Then you can use up those extra minutes if you do encounter a problem
If you will be taking a local train or other public transport to the station, double the time that you think you will need to make the transfer.
Even in the best case scenarios finding your train can be less obvious than you'd assumed - it may be departing from some distant part of the station etc.