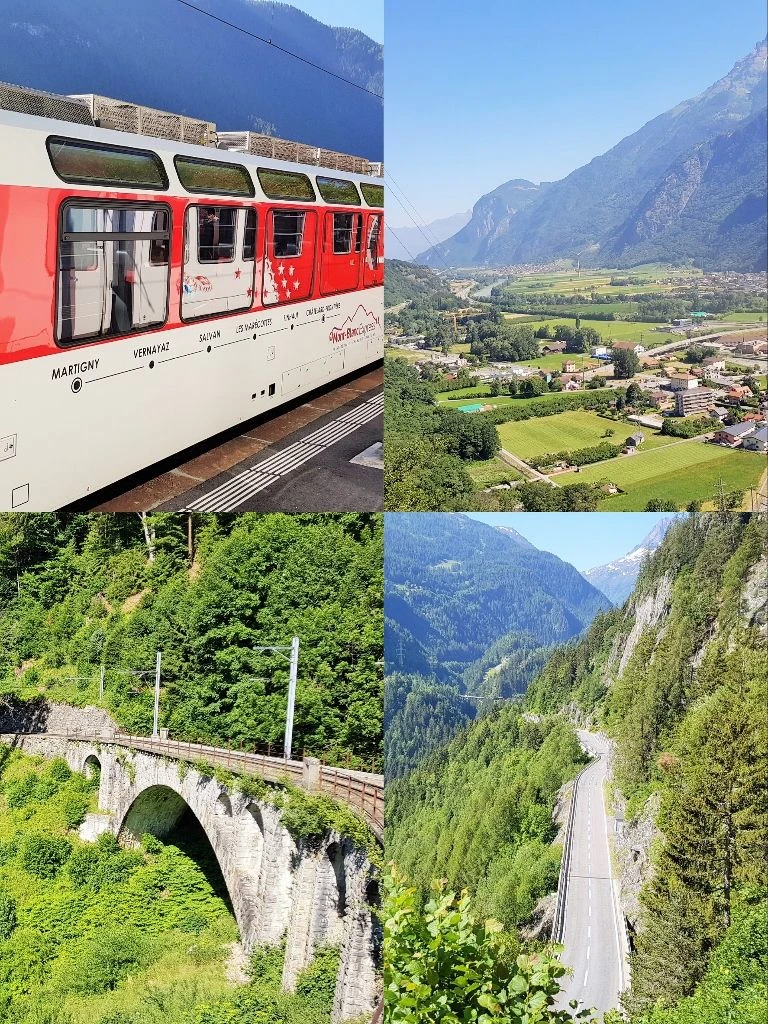 The Mont Blanc Express is in effect a service and not a specific train, so it's not an equivalent of the Glacier Express or The Bernina Express.
TMR uses the 'Mont Blanc Express' branding on its trains between Martigny and Vallorcine...
...but this is only one part of the entire 'Mont Blanc' route from Martigny to Chamonix and on to St Gervais; you can't see Mont Blanc from the TMR trains.
An odd feature of the trains used by TMR on its 'Mont Blanc Express' services is that both on the outside and interiors of the trains, there are route maps which imply a continuous journey between Martigny and St Gervais, but a change of trains is required at Vallorcine.
The CFC Chemins de fer Martigny–Châtelard railway, operated by TMR, is the link between Martigny and the French border, usually the TMR trains from Martigny...
...pass through two Swiss stations in Les Châtelard.and then cross the French border to call at Vallorcine station.
At Vallorcine easy cross platfiorm connections are are available for trains on to St Gervais via Chamonix.