Lake: Yes
Wow Moments: yes
River: No
Bird's Eye Views: Yes
Impressive Engineering: No
What makes it special:
This Zentralbahn route, taken by the hourly Luzern – Interlaken Express trains doesn't scale the heights of the other lines further up this list, but it does offer multiple wow moments, including charming and sweeping views over the villages of Lungern and Giswil.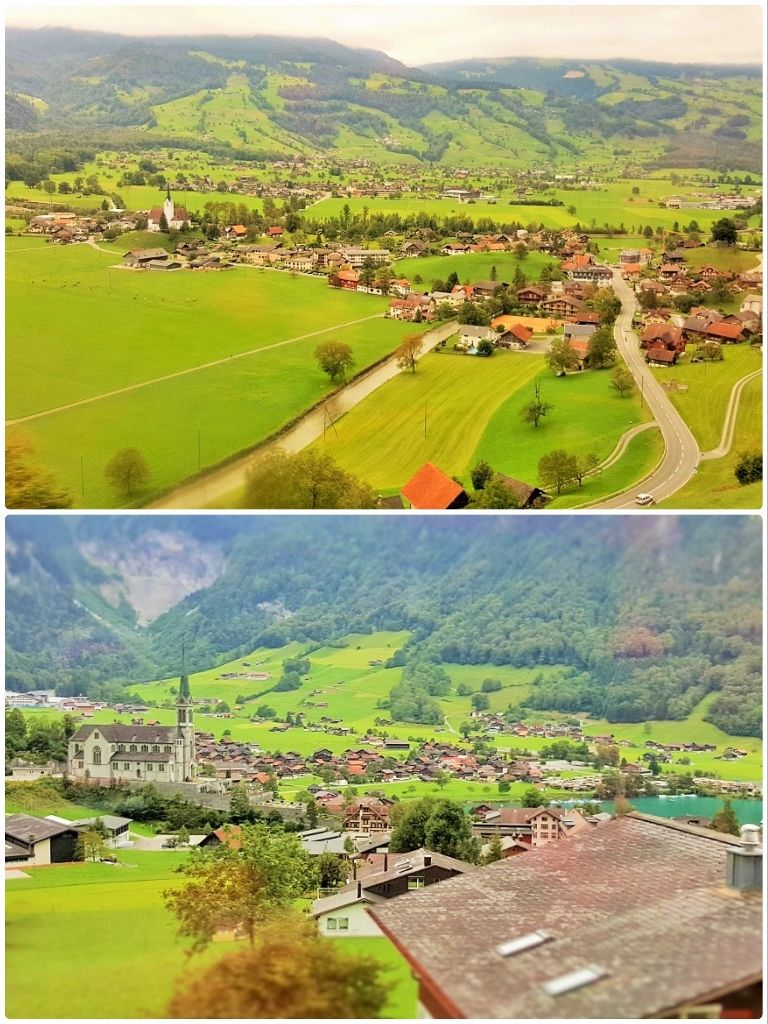 But what earns this Interlaken <> Luzern journey a place in the Top 10 on this list is the variety of its scenery.
It offers views over four lakes; and as you may have worked out by now, ShowMeTheJourney is rather fond of viewing lakes from the comfort of a train.
When heading east from Interlaken all of these lakes, the Brienserzee, the Lungernsee, the Sarnersee and the Luzernsee can be seen on the right' so they are on the left when heading away from Luzern/Lucerne.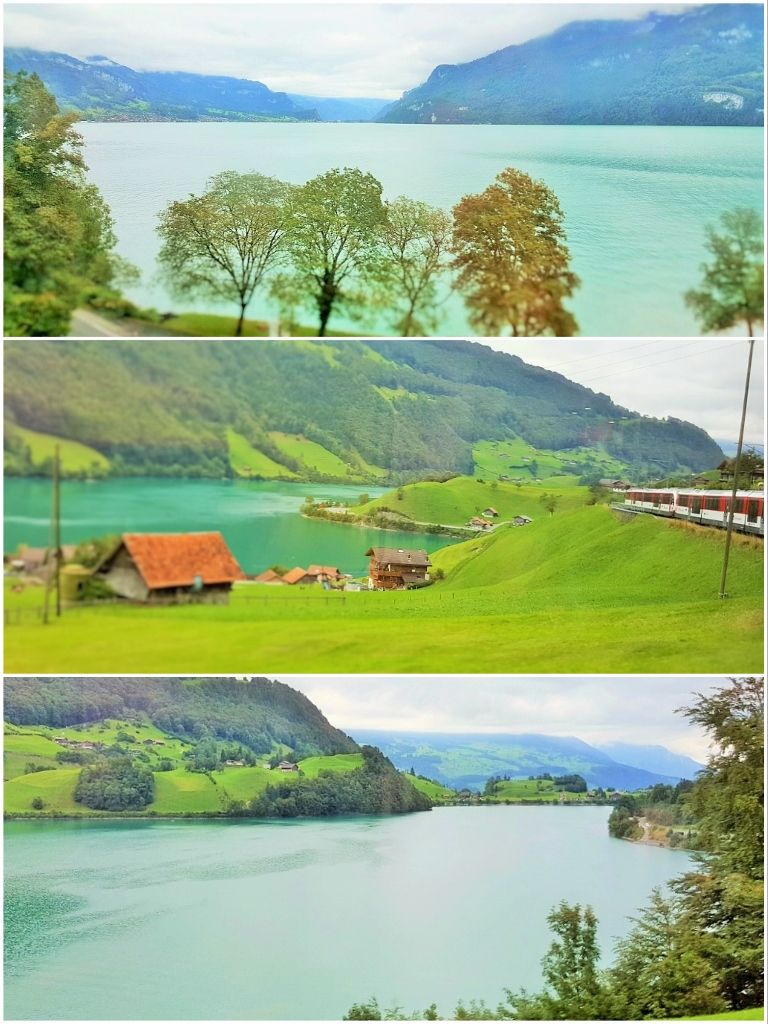 What to look out for:
It won't seem as though all of these lakes can be seen from the same side of the train when looking at a map, but the trains on this route reverse direction on departure from Meiringen station.
The part of the railway line between Brunig-Halisberg station and Kaiserstuhl station is higher than the rest of route so in order to climb up to it, the trains use the rack and pinion system.
That isn't particularly unusual, but what provides a thrill when heading towards Luzern from Meiringen is the rate of the ascent, as the train races away from the station up the side of the valley.
Connections:
Straightforward cross-platform connections are usually available at Interlaken Ost station with IC trains which have travelled from Basel via Olten and Bern.
There also four direct trains per day between Interlaken and Zweisimmen, which provide an easy connection with Zweisimmen <> Montreux trains (route 7) and simplify a journey along the full 'Golden Pass' route.
If you will be travelling in Switzerland with a rail pass, you can make this stunning end-to-end journey across central Switzerland between Montreux and Luzern at no extra cost.
At Interlaken Ost you can also connect into the Berner-Oberland-Bahn (BOB) trains to Grindelwald or Lauterbrunnen and from both of those stations there are easy as can be connections into the incredible Wengeralpbahn (route 3).
Luzern station is served by direct trains from Basel, Bern, Bellinzona, Lugano and from Geneva and from Zurich.
So taking this journey is a particularly easy day trip by train if you will be staying in Basel, Bern or Zurich.
The Luzern <> Interlaken express trains also call at Brienz, where the station is adjacent to the starting point of the spectacular Brienz Rothorn Bahn with its service of steam trains.
However, if you want to take the Pilatus Bahn railway and will be travelling east from Interlaken, you will need to make an additional connection at Giswil.
The express trains live up to their name by skipping some stations and one which they don't call at is Alpnachstad, which is where the base station of the Pilatus Bahn is located.
Good to know:
Tickets for the Luzern <> Interlaken Express can be booked online (the website covers the full Golden Pass route) they won't be discounted if you book in advance, but your seats will be reserved.
Swiss Travel Passes, Day Passes; and both Eurail and InterRail passes can also be used for travel on these trains.
There is a minimum of 1 x train per hour in each direction and the journey time is a little over 1hr 50mins.