The entrance to the Underground station in Victoria is right in front of the station, by the taxi rank, there is now a lift (elevator) down into its ticket hall, you don't have to use the staircases.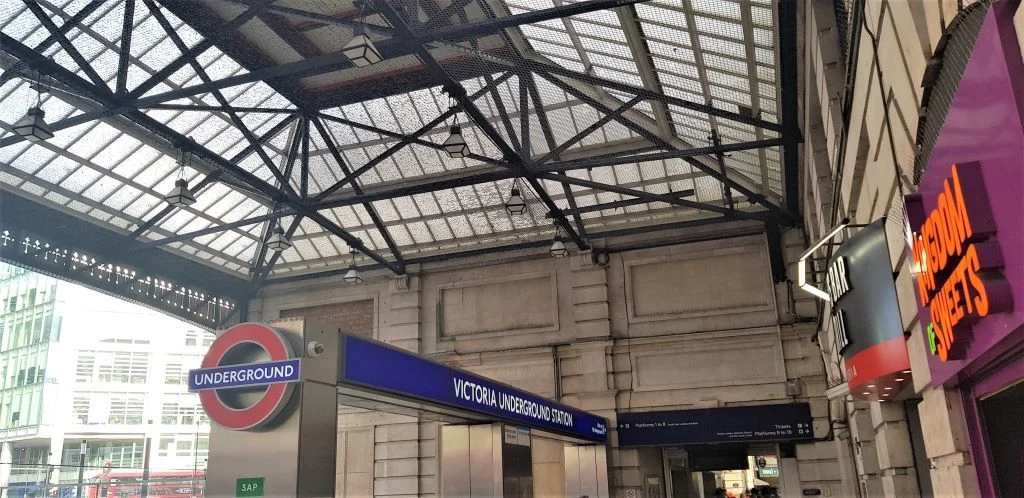 In the newly enlarged ticket hall, you can't miss the escalators which lead down to the Victoria line as they are just off to the right, though a lift (elevator) is available which provides an alternative route to the trains.
The access to the Circle and District lines is through the passage way over to the left.
In this other entrance hall above these two lines, lifts (elevators) are available to each of the platforms, eastbound and westbound, but because these are sub-surface lines, which are not that far below street level, the only other access to these trains is by using short staircases.
The bus station at Victoria station, pictured at the top of the page, is impossible to miss, as it's directly ahead on the other side of the taxi rank.
Though most of the buses which serve the station, depart from other stops on the surrounding streets.