When you have exited the RER station look for the 'electronic departure indicators (TV screens) that are marked 'Grande Lignes' – only these indicators list the long distance departures.
Follow the signs to the 'Grande Lignes' trains...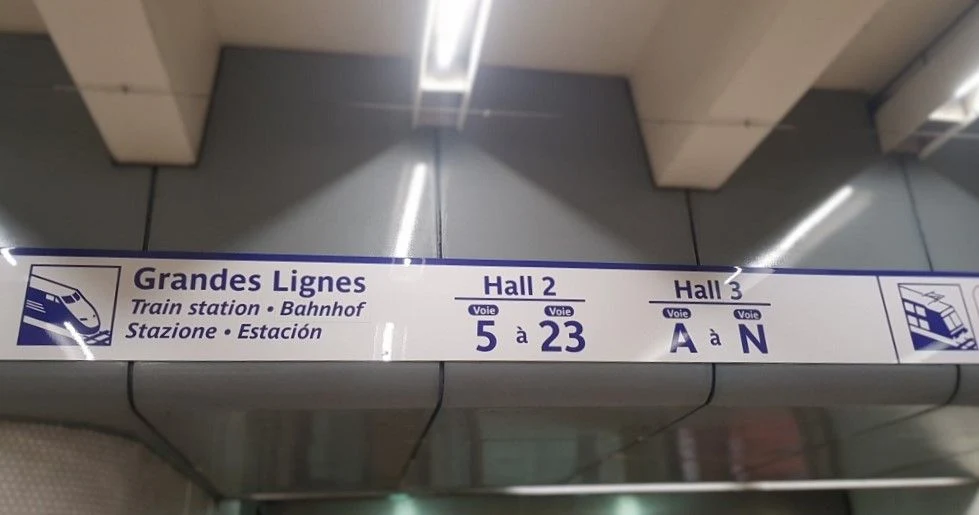 ...and you will be in Departure Hall 3; the sign above is somewhat confusing as you need to pass through Hall 3 in order to access Hall 2.
Hall 3 is pictured below.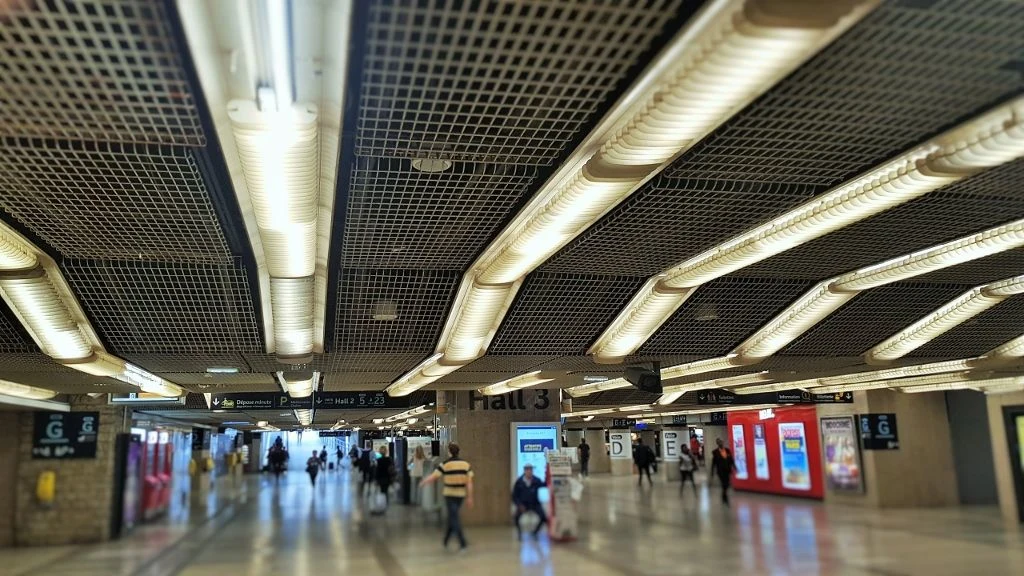 Look for the blue departure screens.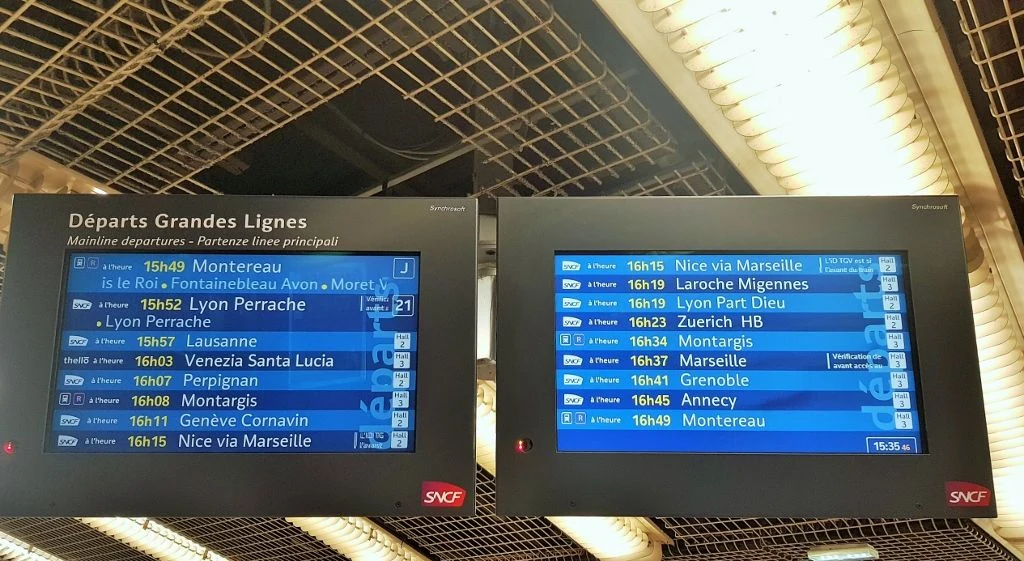 The specific platform/track/voie that a TGV or Lyria train will be departing from isn't usually confirmed until around 10-20 mins prior to departure.
Voies/platforms/tracks A - N are above Hall 3; and those that the long distance trains tend to depart from, have escalator access.
Voies/platforms/tracks 5 - 23 are in Hall 2, which is at the far end of Hall 3, a slope and an escalator ascend up into Hall 2.
As will be seen above, prior to the specific platform (track/voie) being confirmed, you will be instructed to wait for your train in Hall 2 or Hall 3.
In Hall 3 there is a dedicated waiting area, find it at the far end, over to the right.
The 'reception' for Ouigo services is also in Hall 3.
Awaiting your onward departure
If you won't be taking a Ouigo service, you don't have to wait in Hall 3, as it's a comparatively sparse location in which to wait for a train.
So if you have more than 45 mins to wait for a train, an option is to make your way to Departure Hall 1, which is the main concourse at the city end of the station, and wait for your train there.
You can then board the train from this Hall 1 concourse.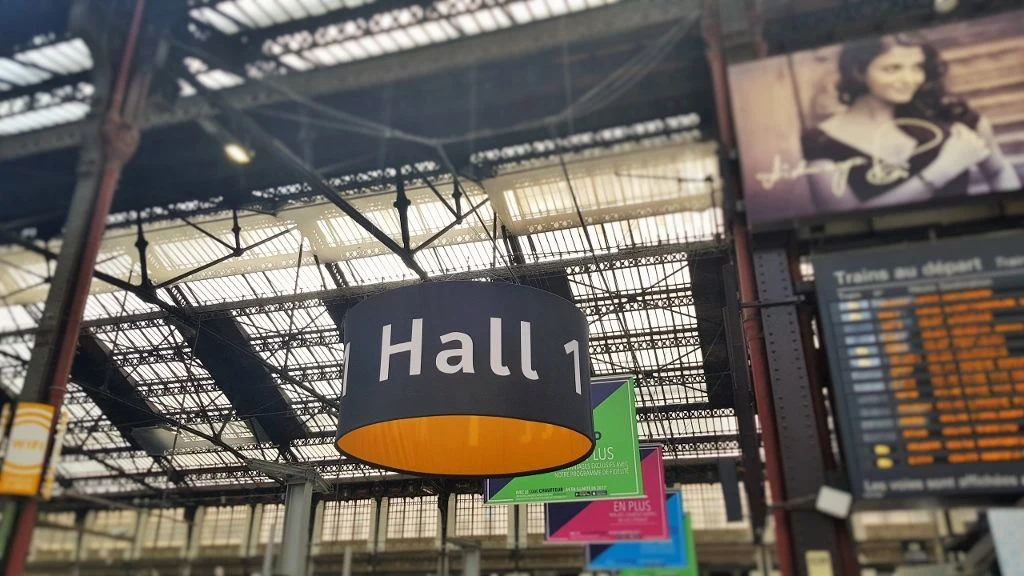 If your train is leaving from Hall 2, the easiest option is to be led by the info on the departure screens and wait there until the specific voie (platform/track) of your departure has been confirmed.
There's little point in heading over to Hall 1 as you will then have to head back to Hall 2 in order to board the train.
Hall 2 is pictured below.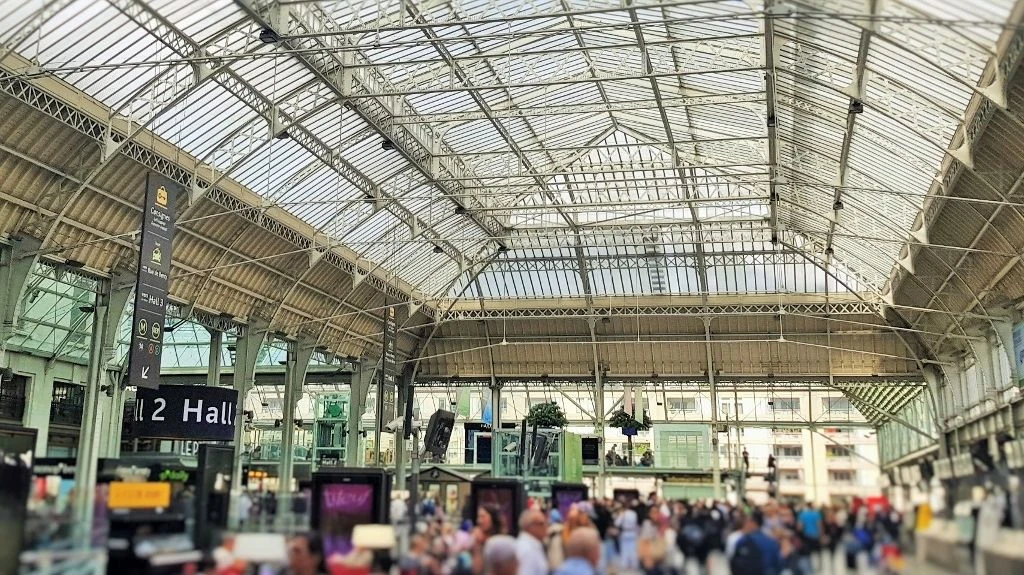 Hall 2 is usually very busy, it's not big enough to cope with the number of trains which use it.
So try to find a quiet spot from where you can keep an eye on the departure screens, because the voie (platform/track) that your train will be leaving from won't be announced.
If you don't have luggage, so won't need to make use of the limited luggage space on the TGV trains, hang back and avoid the inevitable stampede towards the train; your seat(s) will be reserved, so you don't have to rush to claim it.