A few hours later I was collecting my bags in good time to board my preferred choice of Frecce train for the journey to Torino.
I was saving time by choosing a train which was calling at Porta Garibaldi station instead of at Milano Centrale.
The Frecce trains between Torino and multiple destinations including Rome and Venice have to divert off the quickest route in order to call at Centrale station, hence Trenitalia has been trying to persuade travellers that Porta Garibaldi is a viable alternative to using Milano Centrale, by routing some trains through Garibaldi.
And if your final destination Milan is located along line M2 of the city's Metro, then Porta Garibaldi is a good choice.
The Santa Maria delle Grazie, which houses Da Vinci's The Last Supper is by Cadorna station, which is a shorter ride from Garibaldi than it is from Centrale.
Love at first sight
Torino Porta Susa station wowed me.
If any university ever wants to teach classes on the history of railway stations then studying Torino Porta Susa would have to be on the syllabus.
When it opened in its current form in 2013 Porta Susa became the first and so far only European city centre rail station to be entirely reconstructed to accommodate high speed trains.
Today the only buildings which served the original station are down the street and have a separate function (when I was there they were being used as charming, but now closed food court).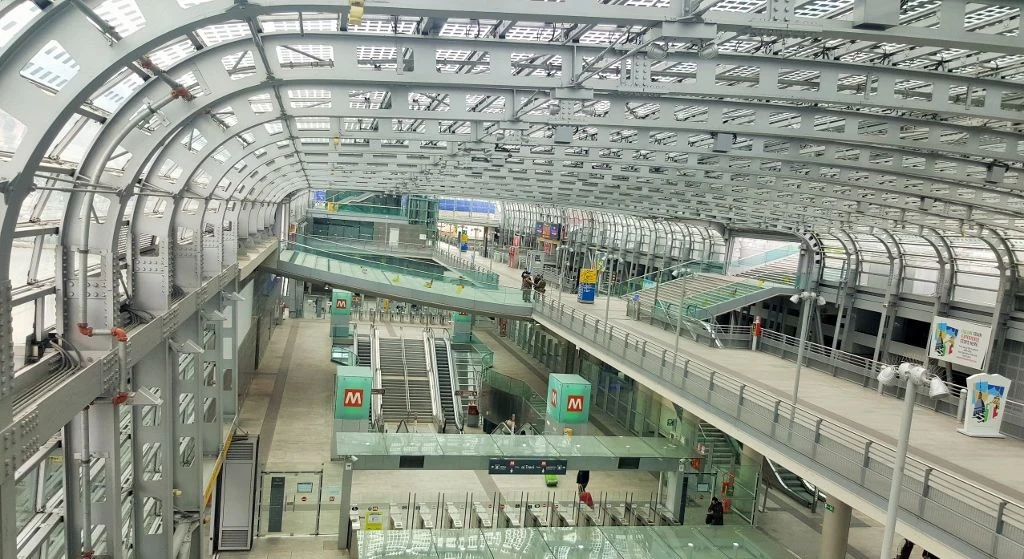 That sentence is having to work hard to support the point that the current Porta Susa station enabled how access to and from trains could be re-thought, particularly in awkward locations, such as that at Porta Susa, where the railway is some distance below street level.
What, at first glance, looks like a complicated web of multi-level walkways, makes sense when navigating the station, because their purpose is to create short-cut routes through the enormous space, between the trains and the metro, taxi rank and tram station.
That emphasis on simplifying onward connections is important because Porta Susa is on the northern edge of Turin city centre, but the city's original main station, Porta Nuova, is no more convenient, with its location on the opposite side of the heart of the city.
Despite that, most travellers on the trains which call at both stations, including all of the high speed trains between Torino and other destinations in Italy, evidently still opt to travel to and from Porta Nuova.
On the three occasions when I've taken trains to and from Porta Susa I couldn't help noticing how comparatively empty it was.
Perhaps travellers will put up with a longer journey time because Porta Nuova, being a more conventional terminus station, seems easier to use, or maybe its eternal beauty draws them in like moths to a flame?