Power sockets and Wi-Fi are not available on all of these trains.
When Wi-Fi is available it's only accessible in Germany.
A feature of these trains is that some (or all) of the 1st class seating is usually in compartments with a door to the corridor, but virtually all 2nd class seats are open plan.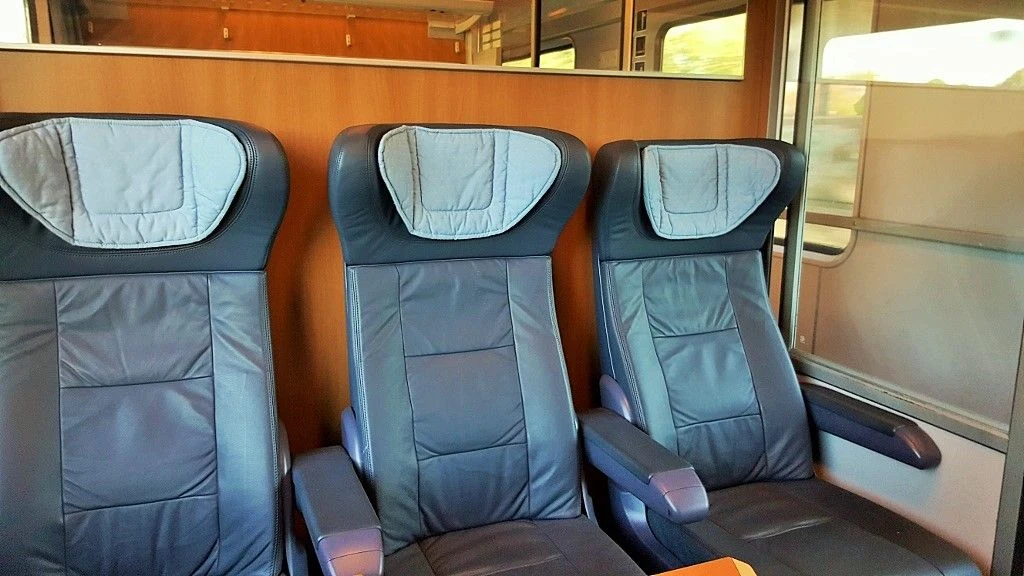 Finding A Reserved Seat:
The destinations between which a seat has been reserved is either;
marked above each seat,
on an electronic strip at the edge of the luggage rack,
or shown on a seat diagram on the outside of the compartment to the side of the door.
You need to check which seats are available before entering the compartment.
If you haven't reserved, check these labels carefully, as many seats will only be reserved for part of the journey, so a 'reserved' seat may actually be available for use between your start end points
These trains can be between five and eleven coaches long, if need be, walk through the train to find available seats.
Managing Luggage:
Luggage space isn't particularly generous on these trains and it has to be placed in the overhead racks, above the seats or in the spaces between seats.
In the compartments the only luggage storage option can be the overhead racks, particularly when the trains are busy.
Luggage cannot be left in corridors outside the compartments.