Oban station doesn't live up to its beautiful location, as the rather wonderful original station buildings were replaced by a more basic, but functional, terminal in the 1980s.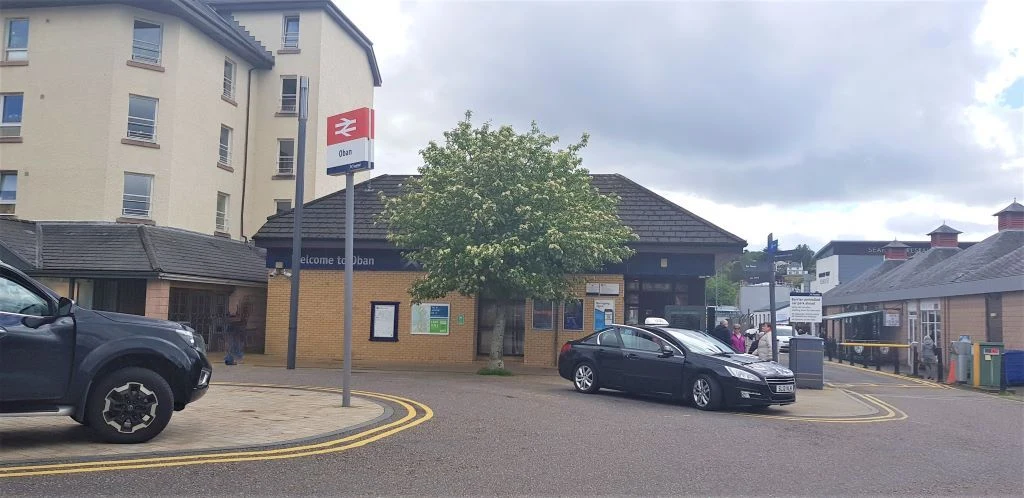 It is a practical station because it offers easy access to both the ferry terminal, which is just behind the station, and the town centre; which is directly ahead.
If you will be transferring to the ferry terminal, you exit from the side of the station, there is a narrow road which leads to a car park.
Turn left into this road and then take the passage way between the buildings, which you'll come to on the right, ignoring the fishy aroma.
At the end of this passage turn to the left and you will see the ferry terminal ahead of you.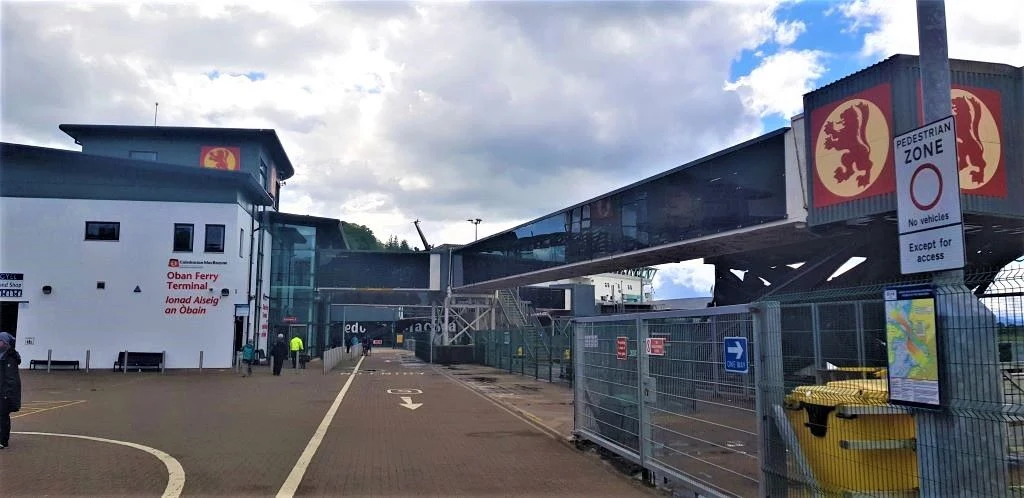 If you have time to head into the town between train arrival and ferry departure, when you head to the boats, walk towards the station, but as you reach it, take the road around the harbour wall to the right.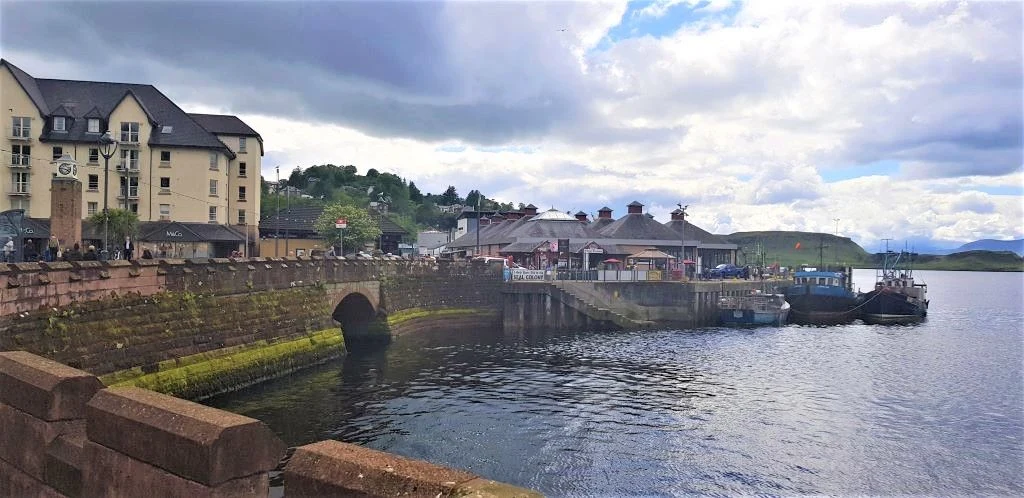 The town centre in Oban fronts on to its harbour, so the station's location on the harbour side, provides easy access to all of the town's amenities.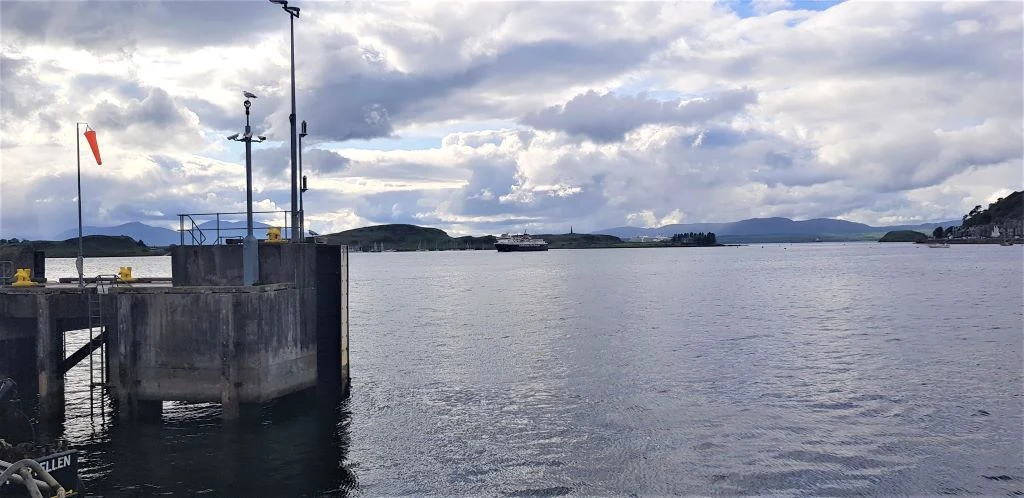 Though steep roads need to be ascended in order to access McCaig's Tower and the fabulous views it provides over the town and coast.
On the other side of the harbour, the footpath up to the tower can be accessed off George Street, turn right when you reach the Norries seafood bar.