Aberdeen is a station of two parts, both of which are housed within the one building and can be easily accessed from the impressive main concourse.
Most of the trains from destinations to the south, including all trains from Edinburgh and London, arrive at platforms (tracks) 3 -6S and this part of the station is a terminus, so exiting the station from here simply involves walking across the concourse.
The access to these platforms is by a set of ticket gates at the south end of the station concourse.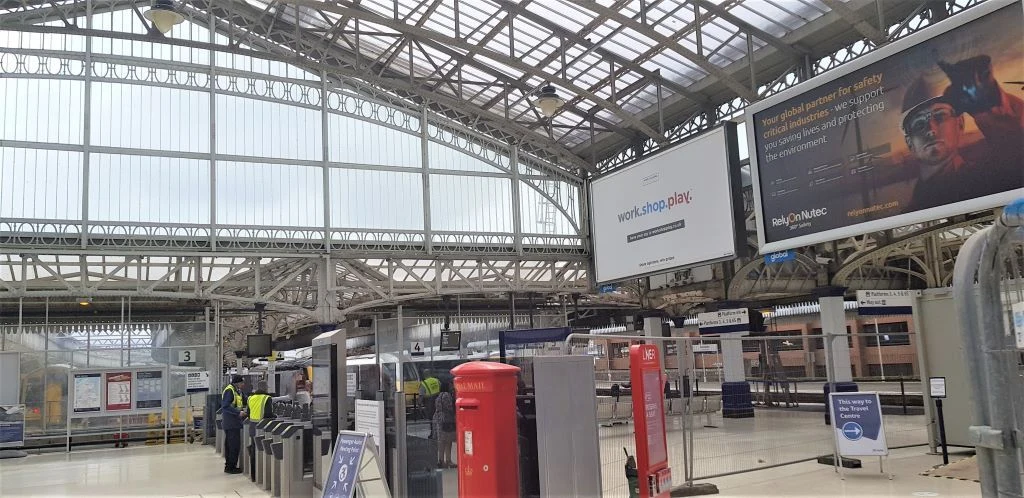 Due to the rebuilding work at the station, the access to platform 6N, which is where some of the trains to Inverness depart from, is also through these ticket gates.
From here you need to walk along platform 6 to the train at its far end.
Most of the trains heading north to Inverness depart from platforms (tracks) 7S and 7N and these are accessed by a bridge, which has both stairs and elevators connecting it to the main concourse and at platform level.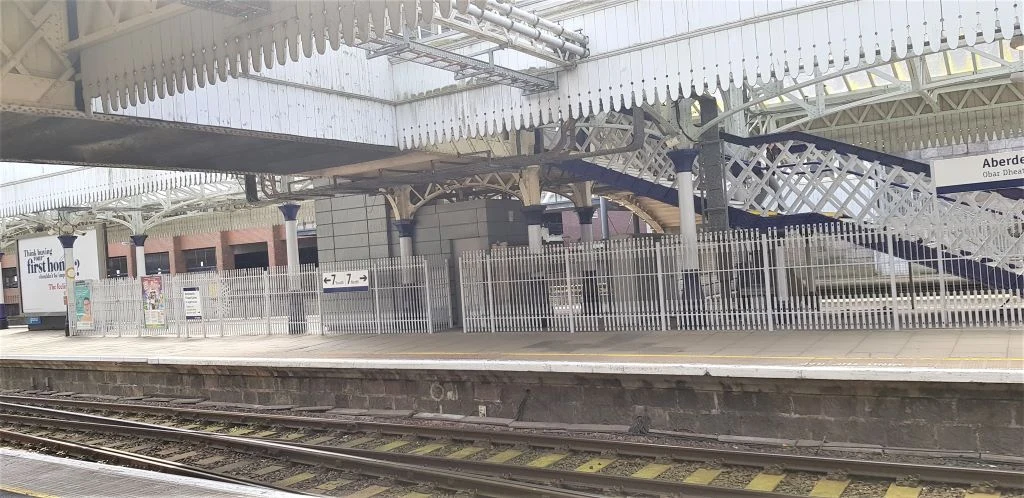 *= Due to the building work at the station, the elevators may be temporarily unavailable.
Many European stations now resemble shopping malls which also happen to provide access to trains, but in Aberdeen, the Union Square Mall was placed right beside the station.
So the station's formerly elegant frontage can no longer be seen, but the mall does provide multiple opportunities to pick up last minute travel essentials as well as food/drink for a journey.
Though what's particularly unusual is that the primary access to and from the main concourse at the station is through the mall, though take the most obvious exit from the station, the doors from the mall which lead out on to the street are immediately to the left.