DSB is the national rail operator in Denmark, but when you first access the website you may see the Danish language version as shown below.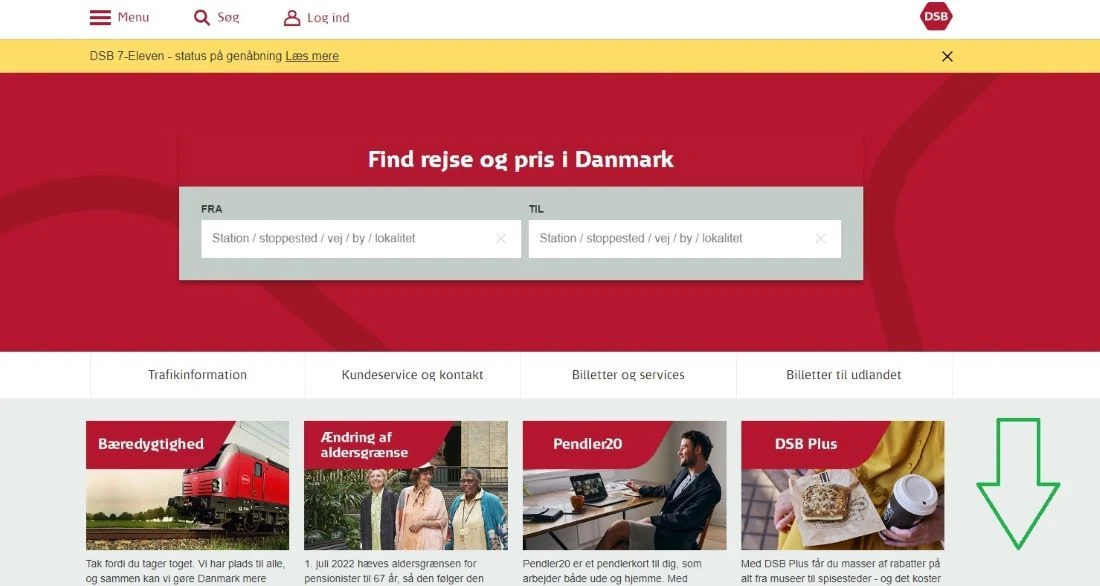 To access the English language version, you need to click the somewhat hidden link, which has been circled, at the foot of the page...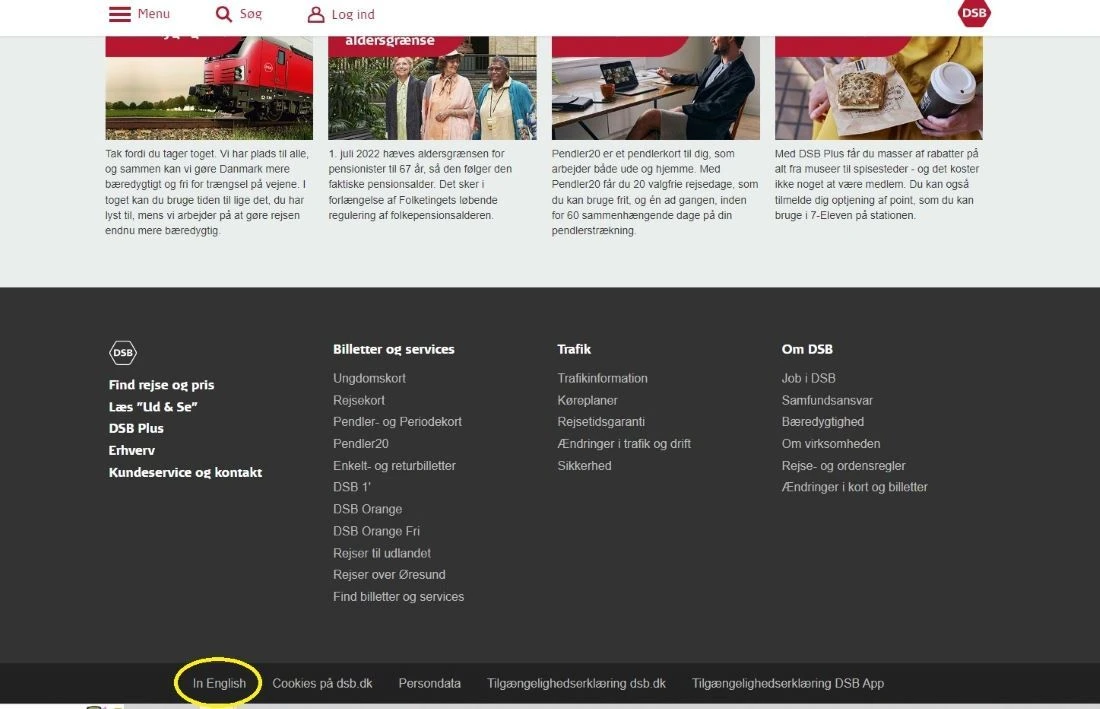 What is clear is that the English language version of the DSB website has less features than the Danish language version, though the core booking path for buying tickets is replicated.
All of the pages below are taken from the English language version.
Before beginning the booking procedure it can be a good idea to take a look at some of the additional information, which can be found by accessing the menu at top left.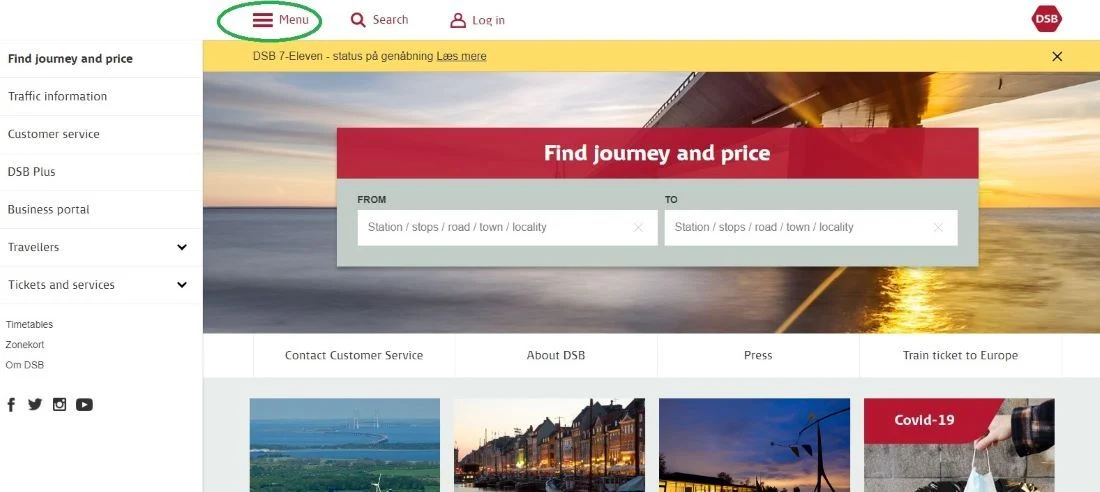 It can be particularly worth checking the info regarding the types of tickets which can be included in the search results when you look up a journey.
The 'Orange' tickets for long-distance journeys are money-savers, but as is typical with discounted tickets, they have more restrictive terms and conditions.
Or once you have accessed the English language version of the website, you can scroll back down to the foot of the page to access the info on the types of tickets.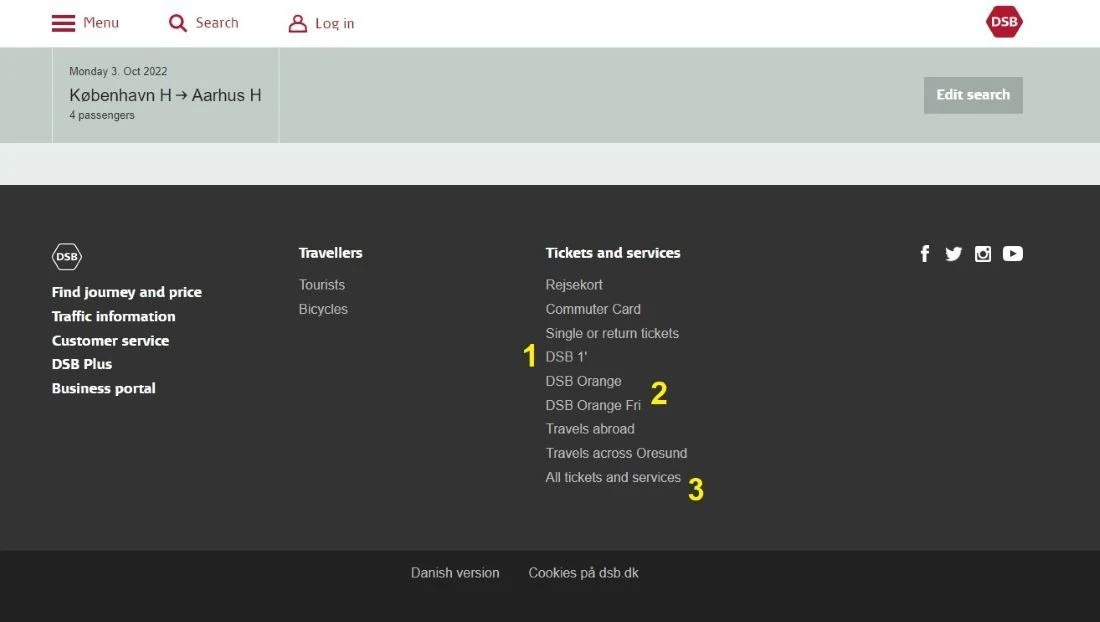 In summary:
DSB 1 = first class tickets
Orange tickets = discounted tickets available for journeys outside business hours
This is where you can find info and access booking paths for some specific types of tickets that are required in certain scenarios, such as taking non-folding bicycles and dogs with you on Danish rail journeys, as seen below.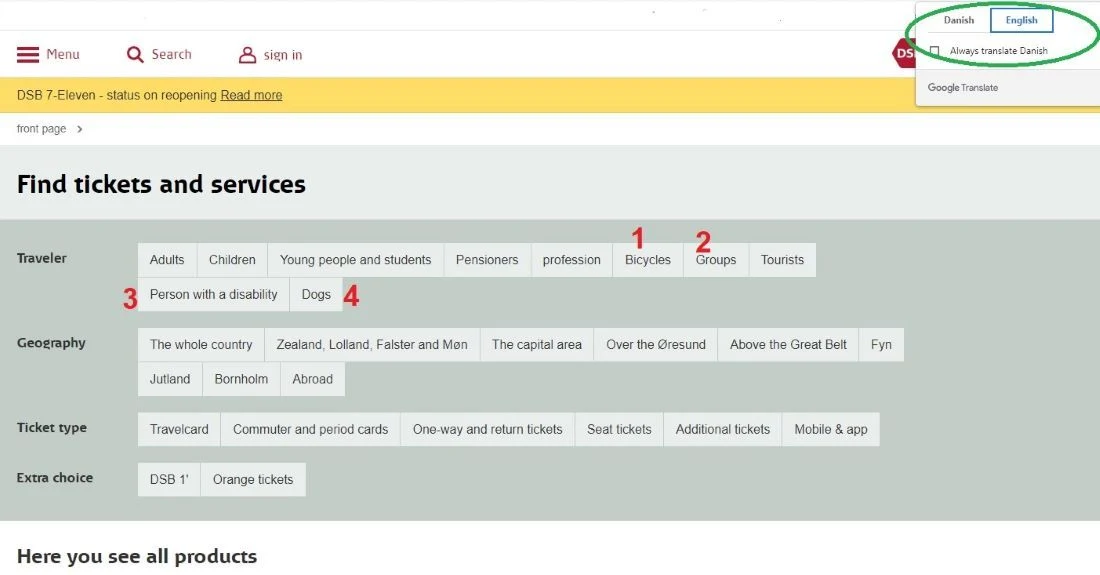 What has been circled in green at top right, is that despite having accessed the English language version of DSB, if you click on that 'All tickets and services' link on the DSB home page, this ticket info page will be presented in Danish, so you will need to use Google Translate.
As can be seen it is worth making the effort if, among other things, you will want to:
take a non-folding bicycle
book tickets for larger groups
book tickets if you require mobile assistance
take a dog with you on your journeys.
Click on those links and you'll either be able to access a specific booking path for those tickets, or ascertain how they can be booked; it isn't possible to add bikes and dogs etc when booking journey tickets on DSB, despite the requirement for them to have tickets.
As can be seen below, you can follow this path to discover how to book bike tickets.