If you have arrived on a train from elsewhere in Belgium or on an IC train from The Netherlands or Luxembourg, when you step on to the voie/spoor/platform, look for the signs leading to 'Hoofdgang'/Couloir Principal.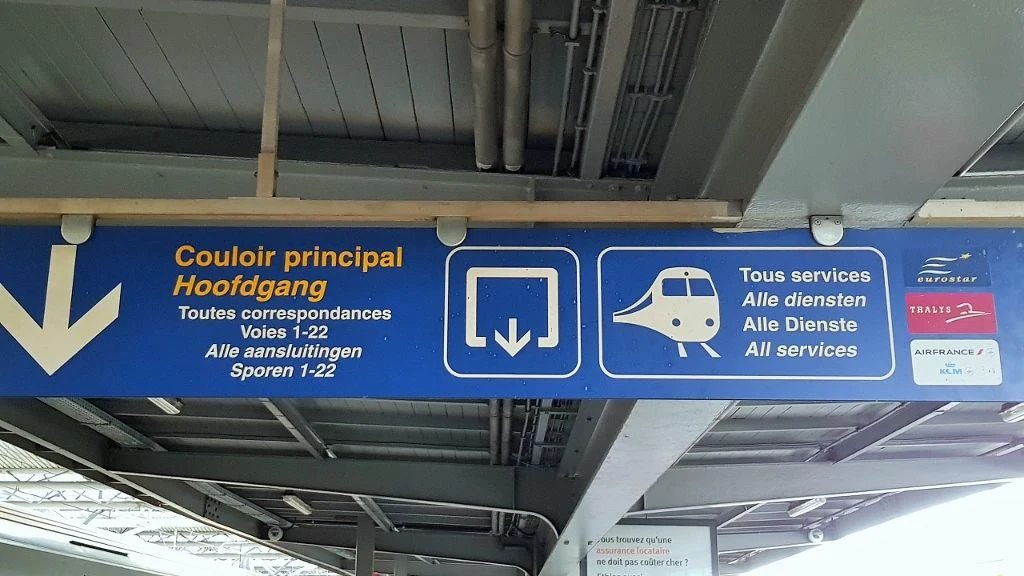 The 'Hoofdgang'/Couloir Principal is the main passage way beneath the railway lines at Bruxelles-Midi/Brussel Zuid station and it gives access to Eurostar departures - hence the symbol on the top right of the sign pictured above.
When arriving on trains that have passed through central Bruxelles, this exit to the 'Hoofdgang'/Couloir Principal will be located towards the rear of the train – so towards the front of the trains that have arrived from the south or west including Gent and Brugge.
There will be escalators, stairs and lifts leading down from the voie/spoor/platform - so don't follow the crowd down the stairs if you have luggage etc.
If you have used the escalators, turn to the left when you have reached the main passage way, making your way to the 'Channel Terminal' which will be to the left - the Channel Terminal is the Eurostar departures area.
IGNORE these signs, pictured below, for the 'Couloir Secondaire'.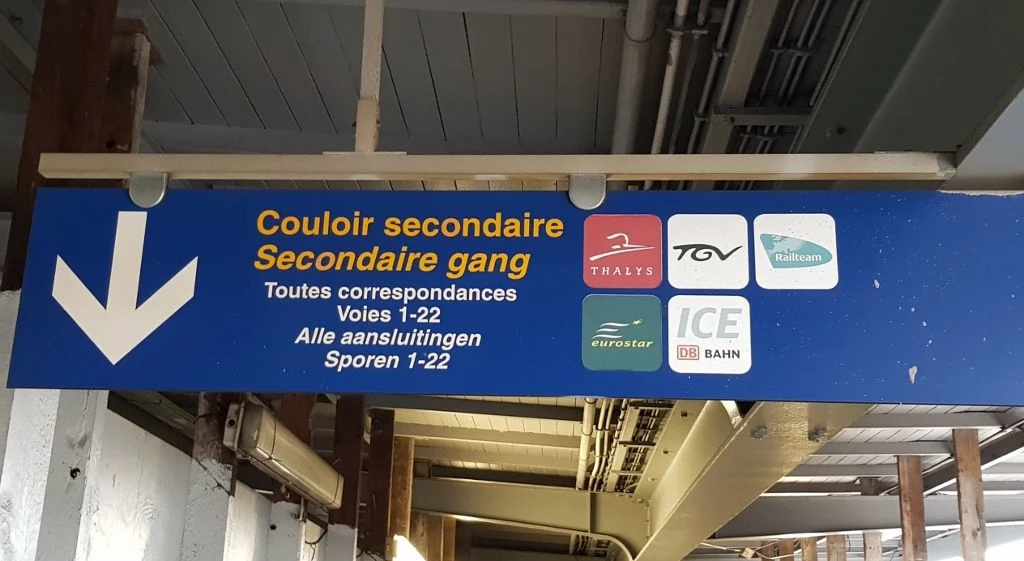 They're located towards the middle of the platform/spoor/voie so are likely to be the first signs you will see.
This passage way can only be accessed by stairs and the route to the Eurostar check-in area is longer and more confusing than by using the 'Hoofdgang' exit.
More info on arriving by other trains at Bruxelles-Midi is available HERE.