The signs pointing the way to the Metro are much more subtle than can be typically found at other major stations with metro links.
We had used Bruxelles-Midi several times without realising it had a Metro station.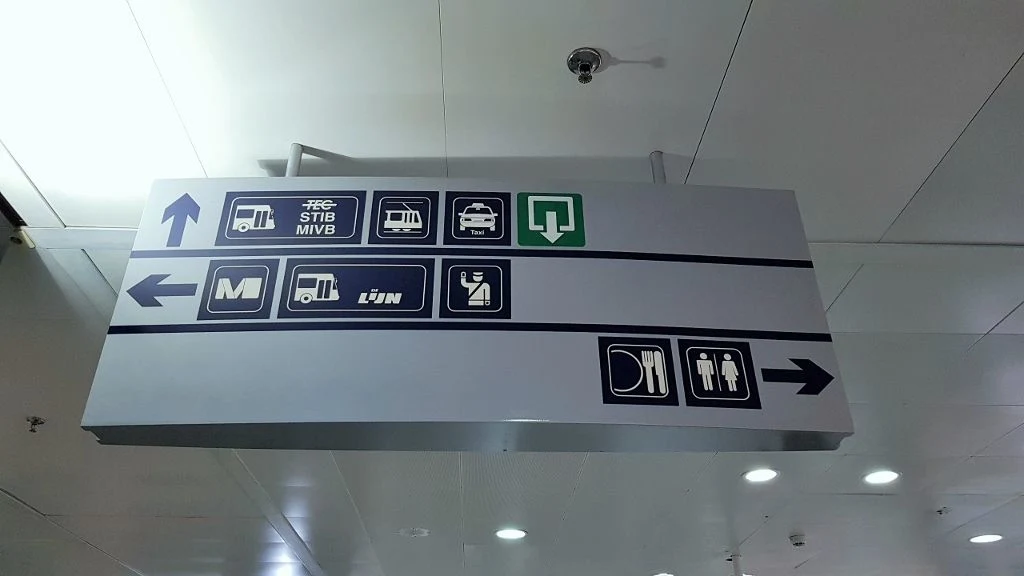 When navigating the station look out for the capital 'M' on the signs - you probably had to look twice, but on the above image it is the symbol at the far left on the second row.
The main access to the Metro is in the main passage way under the tracks/platforms at the station - le 'Couloir Principal'/'Hoofdgang'.
In this passage way the entrance to the Metro is opposite the escalators that lead down from voies/sporen/platforms tracks 7 - 8.


When entering the le 'Couloir Principal'/'Hoofdgang' from any high speed train arrival, turn to the right and then look for this sign shown above.
It will be on the left of this main passage way (note the easy to miss 'M'.)
Though if you have arrived by train at voies/sporen/platforms tracks 9-22, then when you walk down the main passage way, this entrance to the Metro will be over to the right.
Walk under the above sign and keep walking ahead until you come to this sign shown below, which is above the escalators which lead down to the Metro station.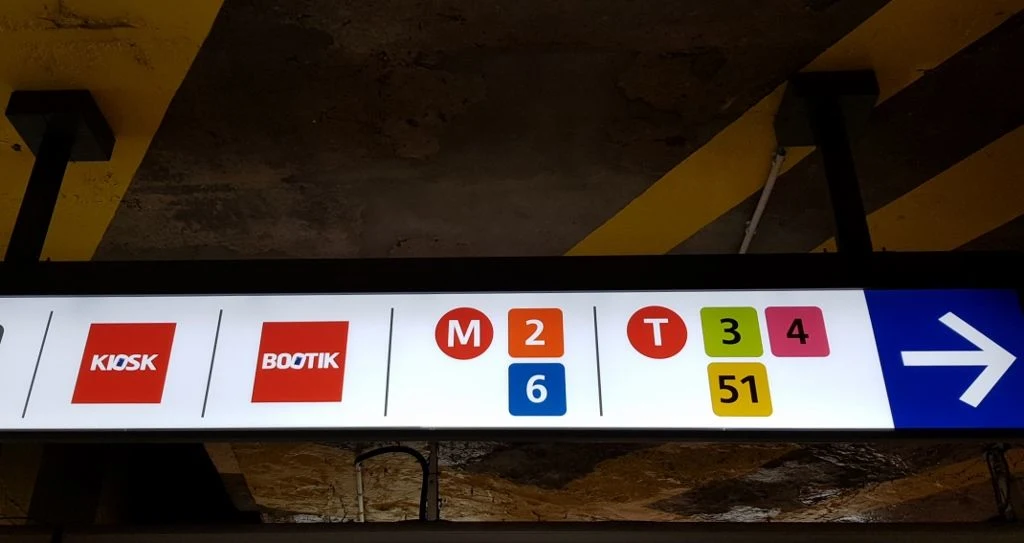 Note that the style of the letter 'M' has changed and this sign is also pointing the way to Metro lines 2 and 6 - these are the only Metro lines which serve Bruxelles-Midi/Brussel Zuid.
When you have descended to the Metro station concourse - what you will see ahead of you is actually one of the tram stops (see the tram notes below).
Don't confuse this access to the trams with the access to the Metro.
The Metro has its own ticket gates and on the other side of these you will have to descend to another level below, in order to access the Metro trains.