If you'll be walking from Lille city centre to Lille Europe station, first head to Lille Flandres station and follow the four stages described below:
Step 1: Leave the Lille Flandres station building from the right hand side of the main concourse at the terminal end of the station (when facing away from the trains).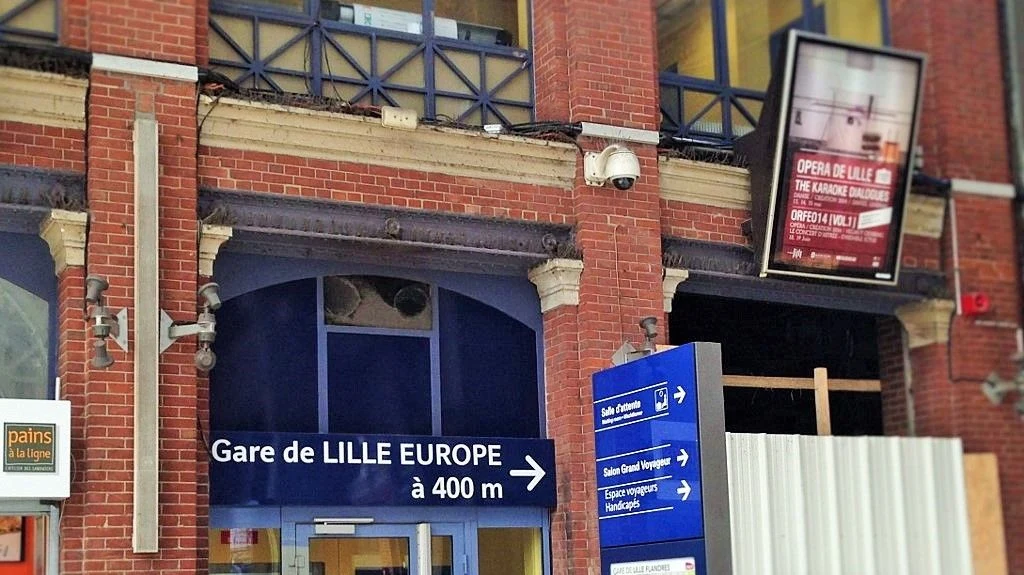 Step 2: Once you're outside the station you will be on a plaza, with bus stops and an alternative entrance to the Metro station, over to the left.
Walk ahead a few steps from here and you will see the scene pictured below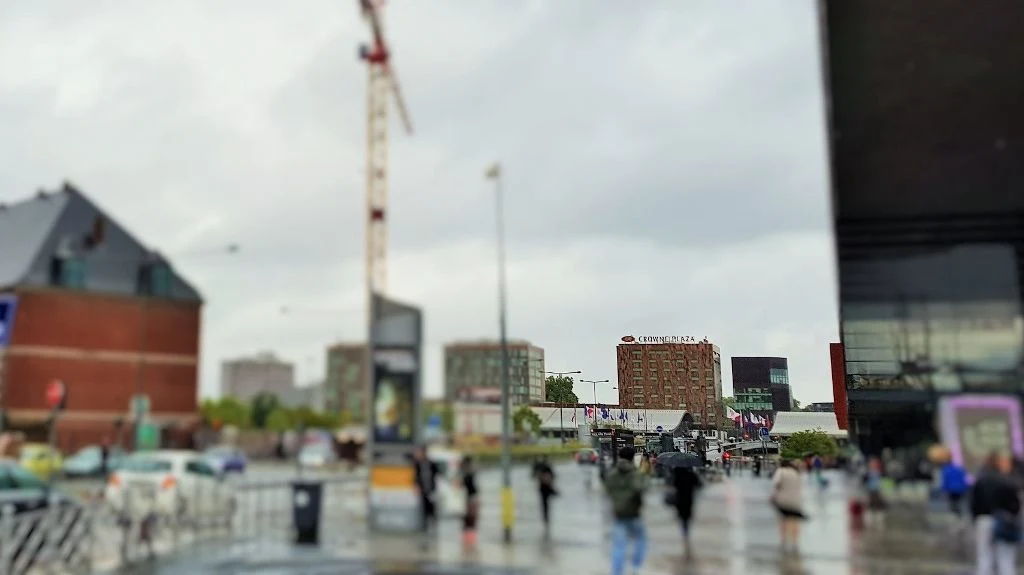 ShowMeTheJourney has deliberately focused the image on the flags in the distance.
The two buildings with the grey curved roofs (below the brown building, which is the Crowne Plaza Hotel) is Lille Europe station.
The easiest option (particularly if you are connecting to a Eurostar) is to head for the part of Lille Europe station, which is over to the left.
Step 3:
The black building, which will be over to the right, is the Euraile shopping centre.
Walk ahead crossing the street and passing the entrance to the Euraile shopping centre.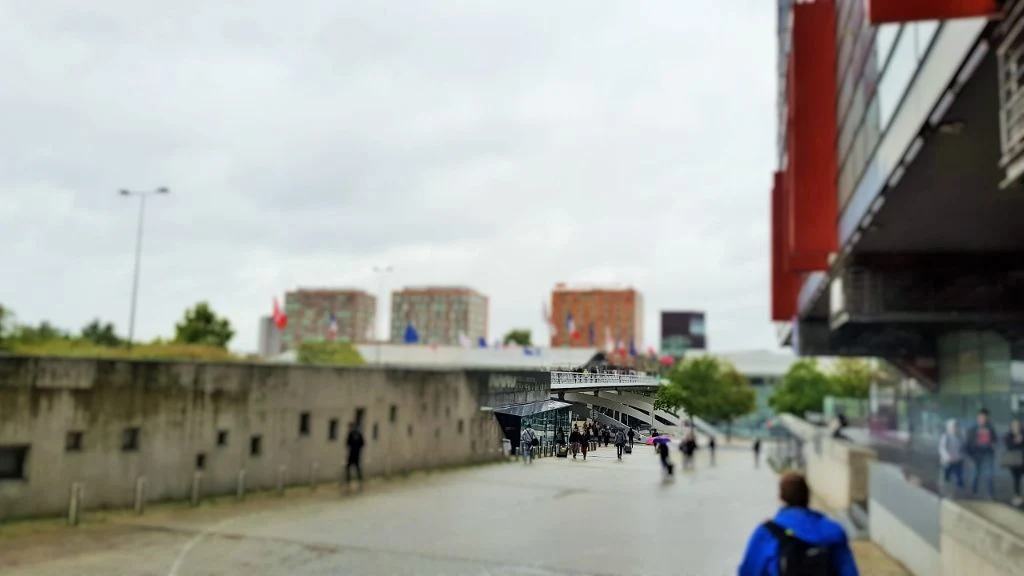 The pavement/sidewalk will then begin to slope down, but the roadway will remain level on the left hand side.
You are aiming for the arches in the distance - which support the road deck as it is carried over the station on a bridge.
Step 4: When you reach these arches head over to the left, but don't turn sharp left; the entrance to the station will be ahead of you beneath the road bridge.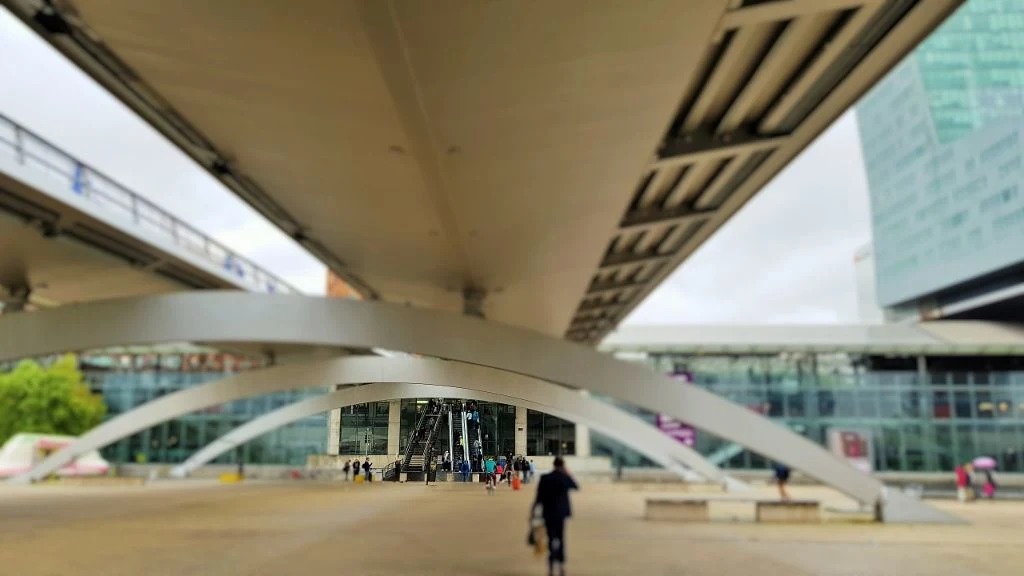 You will now be crossing the Place Francois Mitterrand; the square beside Lille Europe station's south side.
Walk straight ahead and under the road deck, you will see...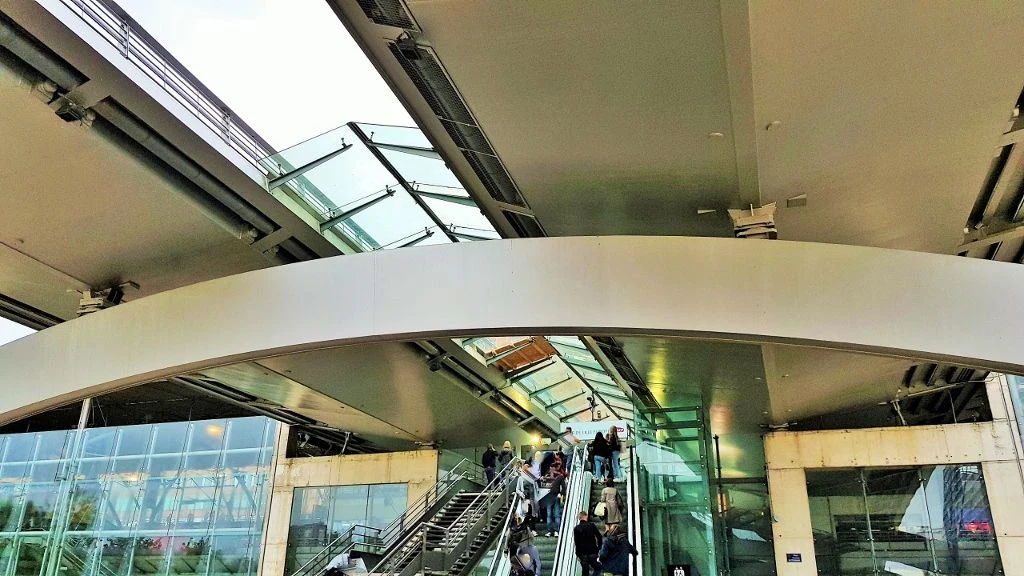 Step 5: Head for the escalators (and a lift) and you will ascend into Lille Europe, entering the station between its departure halls 2 and 3.
When you're in the station turn right and go into Hall 2 if you will be taking a TGV or Thalys train.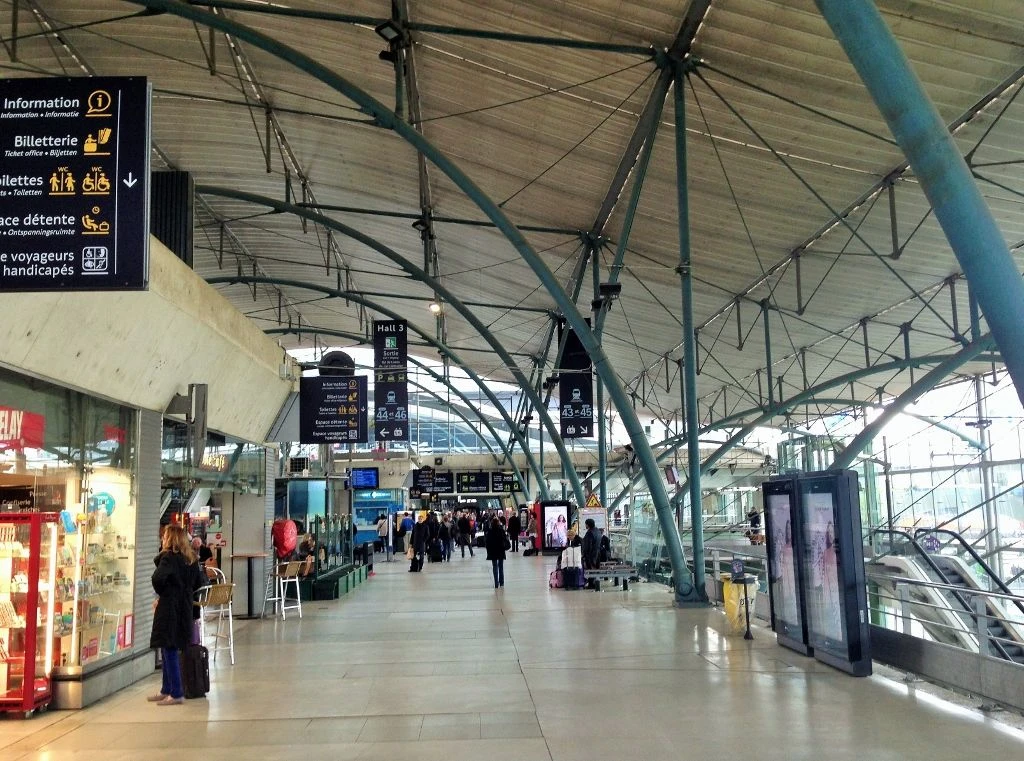 Turn to the left if you're taking the Eurostar, walk ahead into Hall 4 at the far end of the station, the Eurostar check-in will be on the left hand side.