On the non-Italian language versions of Trenitalia.com, the names of the stations/cities remain in the Italian language.
When using Trenitalia.com the names of the MAIN stations are:
Bologna = Bologna Centrale
Florence = Firenze S. M. Novella
Genoa (east of the city centre) = Genova Brignole
Genoa (west of the city centre) = Genova Piazza Principe
Milan = Milano Centrale
Naples = Napoli Centrale
Rome = Roma Termini
Turin (west of the city centre) = Torino Porta Nuova
Turin (north of the city centre) = Torino Porta Susa
Venice = Venezia S. Lucia
Verona = Verona Porta Nuova
Usually the trick is not to rush to type in the English name...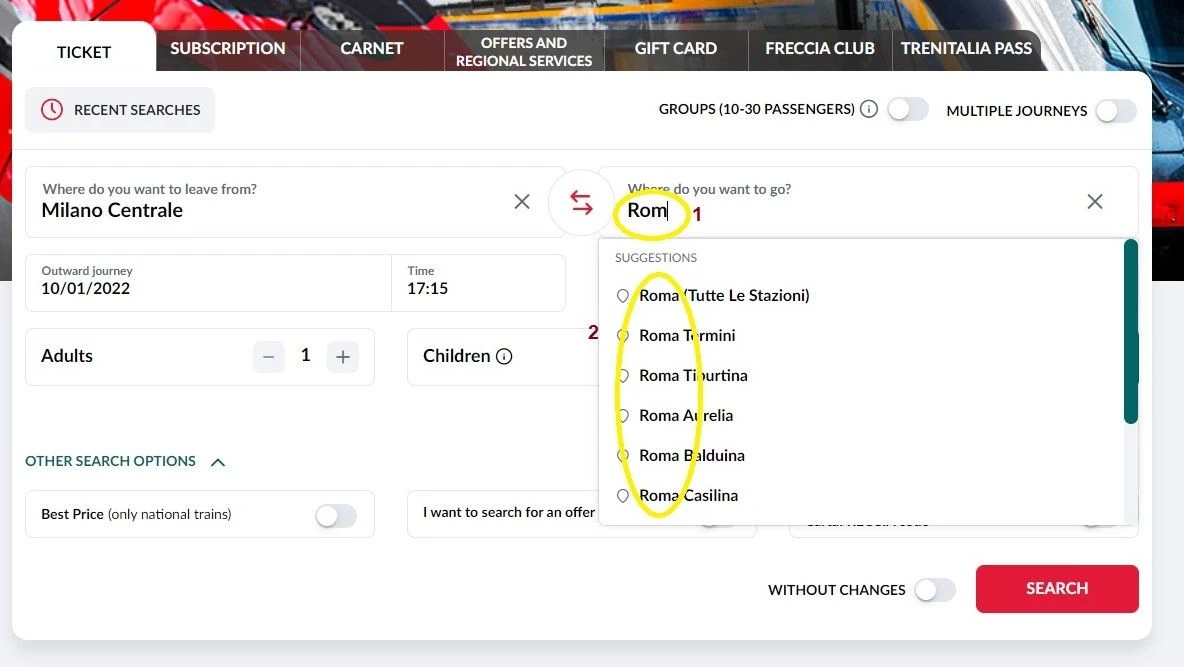 ...in this example, once 'Rom' has been entered, the stations in Roma/Rome will automatically become available to select.
However, if you were to rush at it and type 'Rome'...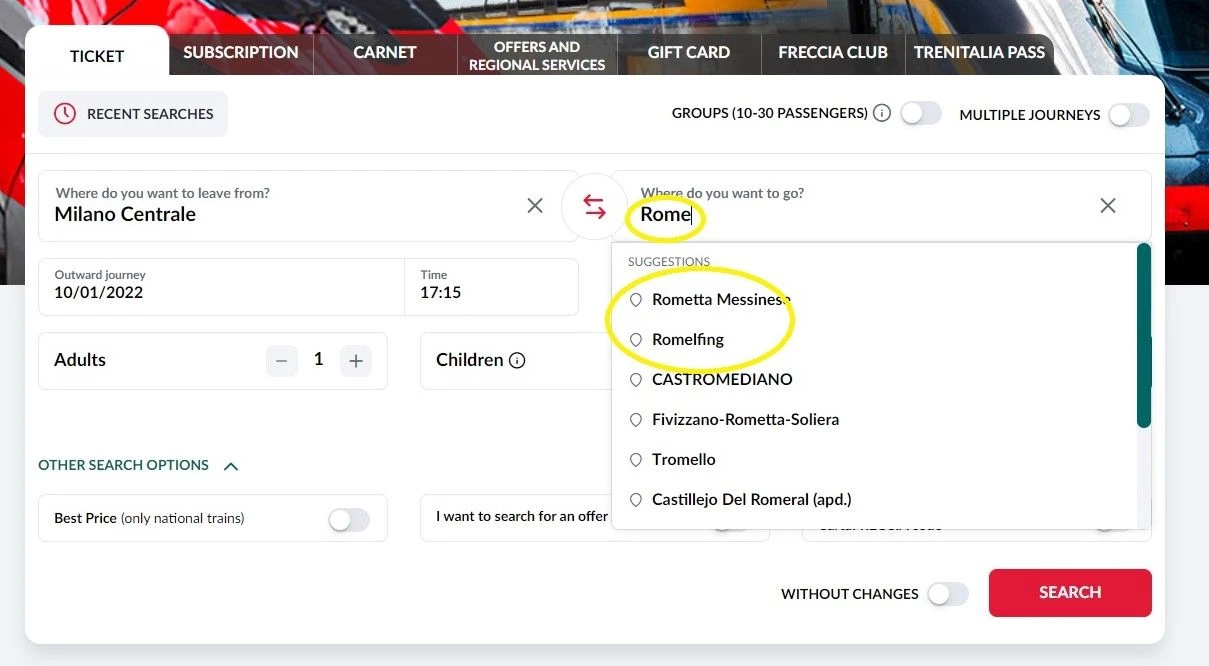 ...you wouldn't then see the main stations in the Italian capital.
Though for some locations you need to take special care to type in the Italian name; Firenze for Florence and Torino for Turin being popular examples.
The stations tend to be listed in alphabetical order in the drop down menu; so when cities have more than one station, the first station listed may not be main station.
'Centrale' is a reliable indicator that a station is the main station in the city m though as can be seen above, this is not universal.
Cities with more than one station
Genova, Firenze, Milano, Roma, Torino and Venezia are cities with more than one station used by long distance trains.
So it can be a good idea to use Google Maps to work out which stations in these cities are most convenient for your start/end location(s) - and then search for these stations on Trenitalia.
You need to book tickets between the specific stations for your ticket(s) to be valid; if you book from Venezia Mestre, your ticket won't be valid from Venezia S. Lucia etc.
Though as can be seen below, in these locations, it's possible to select the equivalent of an all the stations option, but proceed with care; in SMTJ's experience, this option typically defaults to the main station.