If you have a seat reservation:
At London Euston the number of the platform (track) that a specific departure will be leaving from, normally appears on the information screens 10 -15 minutes prior to departure.
This will signal the start of a race to board the train, join the throng if you have luggage, the space for storing luggage isn't particularly generous, especially in Standard Class.
However, if you don't have luggage, but do have a reservation, you can take your time as your seat(s) will be waiting for you to occupy them.
If you will be boarding at a large station, where the train will be calling during a journey, there are now usually signs on the platform (track), which will show you where to wait for easy boarding into each coach/carriage.
Don't just check the coach/carriage numbers by the doors, also check the seat number info that's on the outside of the train.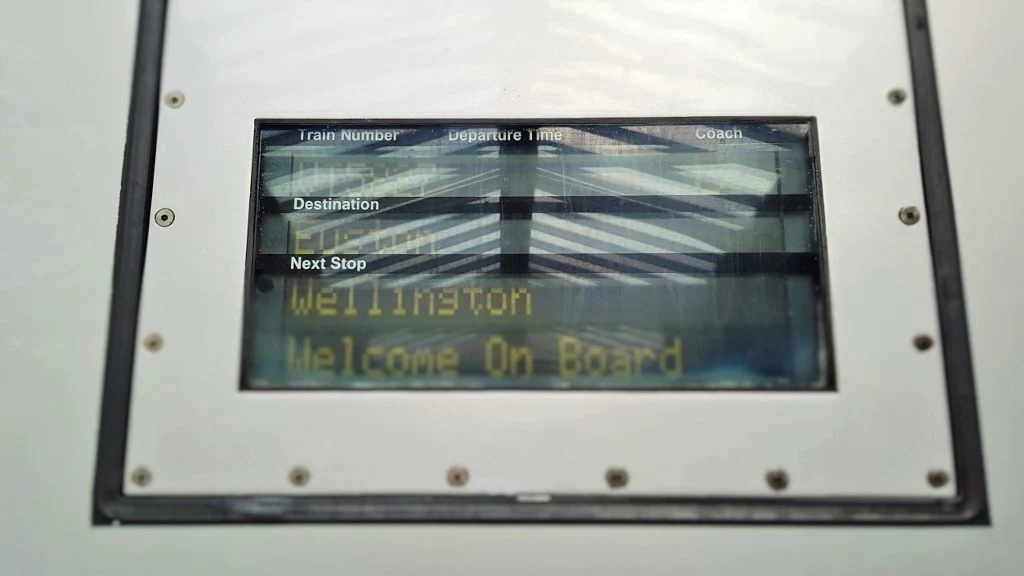 All coaches will have two doors, one at each end, and the other door may be nearer to your seat.
You don't have to occupy the seat(s) you will assigned when booking online, so if for any reason you want to travel in a different seat, you can do so.
Though you'll need to use the on board info to check that the alternative seat(s) you want to move to, haven't been reserved, so will be available for your journey.
If you don't have heavy luggage, after departure it can be worth having a walk through the train, to see what seats are available in other coaches.
It's not unknown for some of the coaches on the train to relatively busy, while others will be comparatively empty.
If you don't have a seat reservation:
Two Super Voyager trains can be joined together on departure, particularly when heading north from London.
On arrival at one of the stations the train will call at, often Chester or Wolverhampton, the train at the front can leave the other behind, in order to travel on to more distant and therefore less popular destinations.
So take care when boarding, although the on board information and train conductor will help ensure that you're travelling in the correct part of the train.
Coach C is usually set aside for travellers who haven't made seat reservations, but there is something else worth being aware of if you don't have reservations.
On the departure screens at Birmingham New Street and Euston at the foot of the information for each train (below its list of calling points), you should be able to see something which resembles a table/chart.
This info will show which of the coaches on the train will be busy, because most of its seats have been reserved, and which will be relatively empty.
So if you don't have a reservation, you can board into the coach in which you'll be most likely to find available seats.